A Dinosaur Themed Realm Royale Battle Pass Update is Here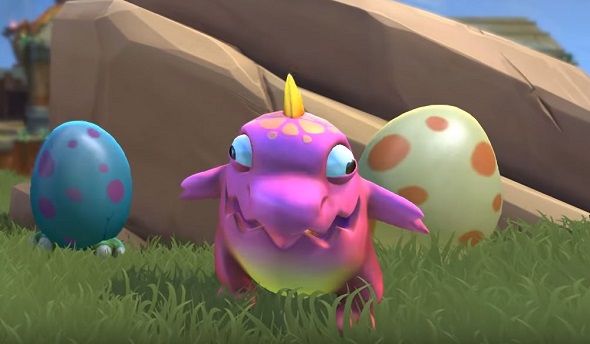 Realm Royale which was previously known as Paladins: Battleground is free Battle Royale shooter game developed by Hi-Rez Studios, the game follows a similar pattern of the 'BR' genre in which player collects item, kills other contestants and achieves different character classes (Mage, Assassin, Engineer, Warrior, and Hunter). The game was released on June 5, 2018 and received generally good reviews with six out of ten(6/10) stars on steam as many compared the game with Role Play gaming giants like World of Warcraft and Fortnite calling it the amalgamation of both. Free streaming of game was available for a couple of days in the start.
Advertisement
The game involves 100 players automatically grouped into four teams during which a system takes place which allows the players to break collected items and then forge them into new powerful ones. Another fun related feature is that players are turned into chicken whenever they get knocked down but they possess the ability to transform back after a certain period of time.
Realm Royale has started this weekend with a bang by offering 50 Percent boost on Sunday and also introducing its first Battle Pass, and it revolves around a Dinosaur. The Battle Pass can change one's Horse into a Velociraptor. It also allows players to mount new items, emotes, contrails and skins as they progress further into the game.
The cost of those items is generally high as the pass costs 950 crowns (Game's built-in Currency). And an additional whopping 2700 crowns to unlock the Battle Pass bundle which includes extra items, mount, and skins. Another chicken skin can be unlocked at level 65 called the 'Great Eggscape' which replaces the chicken with an egg that later becomes a dinosaur.
The Dinosaur comes at level 65 whenever the Battle Pass is purchased or earned.Additional items are made available with the Battle Pass for every 65 levels achieved.