2018 iPad Pro Models will be Slimmer than their Predecessors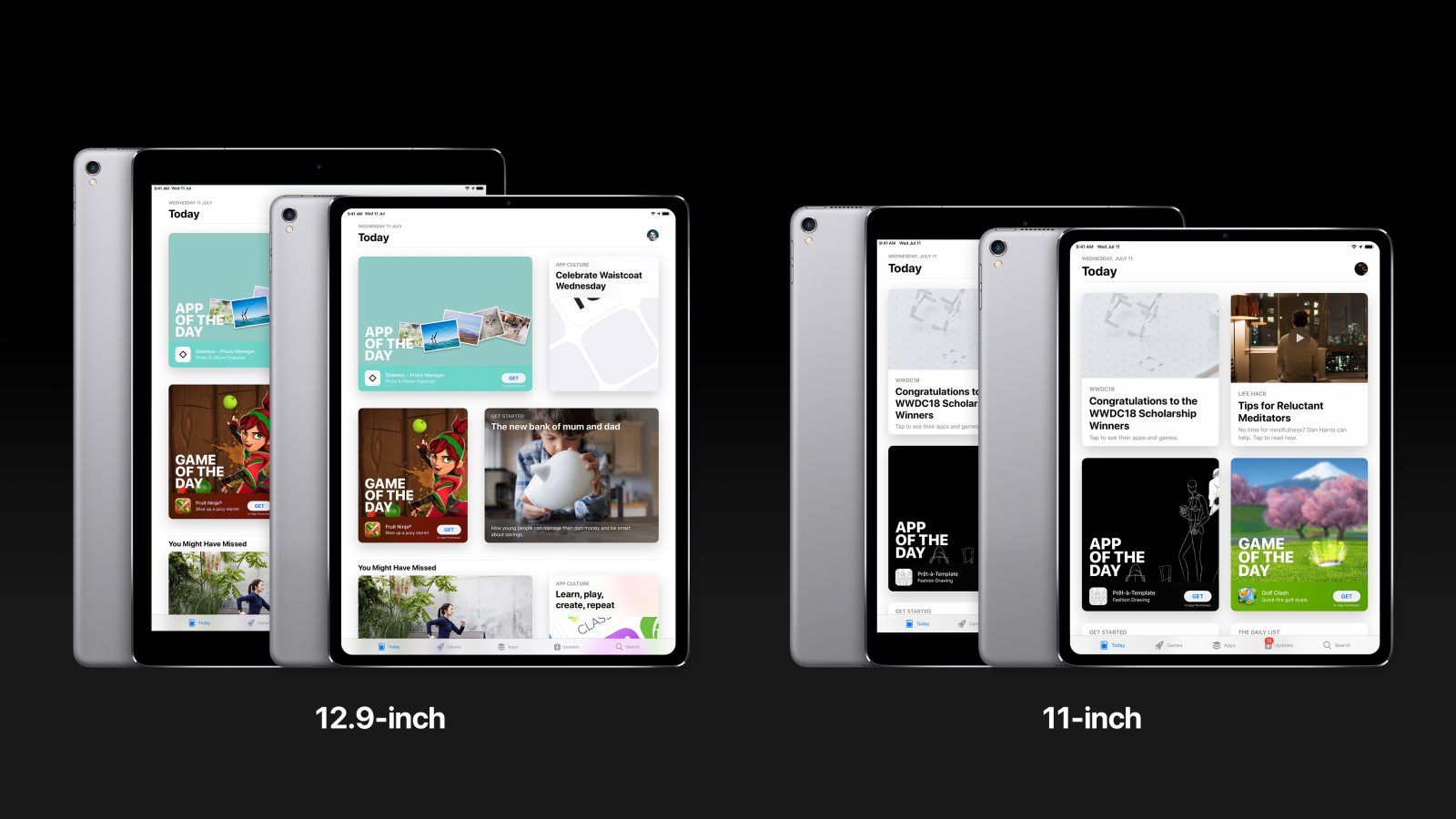 There is one thing for sure that Apple's 2018 iPad Pro models will have very thinner bezels. This design will be in direct competition with the iPhone X. However, there is a chance that this iPads lineup will be smaller in size also as compared to the 2017 series. The phones may also not feature an OLED screen necessarily. Moreover, including this display in 2018 iPad Pro models will not only be difficult to produce but also it will add to the overall cost of this lineup.
2018 iPad Pro Models: Face ID Support
Apple is now introducing its face ID feature in the new iPad lineup. The devices will allow the users to unlock the screens through their faces. Furthermore, 2018 iPad Pro models may not enable this mode in landscape mode.
Therefore, users will also have to rely on 6-digit passcode. Some other sources on the internet have claimed that the new iPad lineup will not include a 3.5mm jack for headphones in its built. Another claim has it that Apple will be not including the 3.5mm lightning jack adapters for headphones in its packaging. So far, it's hard to estimate what Apple's plans are for the upcoming 2018 iPad Pro models.
2018 iPad Pro Models: Headphones Jack
So, the users who will purchase these new iPads will have to rely on the headphones that use Bluetooth to listen to the music. Additionally, they can also purchase separate dongles to get the job done. The same source had also revealed that the iPhone 9 will even have the slimmer bezels as compared to the iPhone X.
2018 iPad Pro Models: Dimensions
The dimension for one the 2018 iPad Pro models may range from 250.6 x 174.1 x 6.1mm to 247.5 x 178.7 x 6mm. They will also feature a display of 10.5". However, it might go up to 11" all thanks to these slimmer bezels. The dimensions for the 12.9" variant may range from 305.7 x 220.6 x 6.9mm to 280 x 215 x 6.4mm.
2018 iPad Pro Models: Features
The other features of these devices will include a Bionic chipset of the new Apple A11X featuring an octa-core processor. The new models will also have a larger RAM for multitasking on bigger display as well as the Animoji support. The RAM will allow the user to run tasks like word processing or replying the emails smoothly.