30 minutes of Fallout 76 gameplay with the destruction of the remnants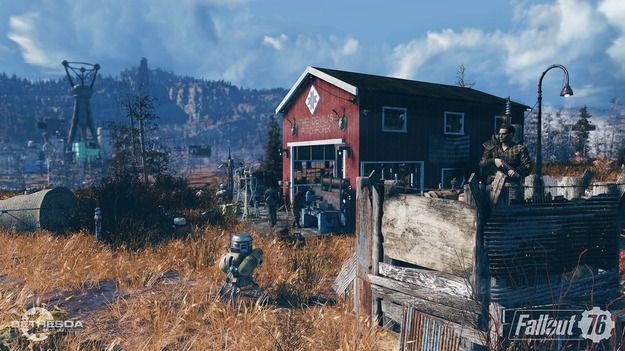 The company Bethesda Softworks has released a new trailer for the game Fallout 76. The footage was partially shown during the company's presentation at E3 2018. Recall the release of Fallout 76 that will be held November 14, 2018, on PC, PS4 and Xbox One.
The main game of Bethesda at E3 2018 without a doubt was the project Fallout 76. The game revealed with the concept of the project and showed several different gameplay videos at once.
When watching gameplay videos, you should pay attention to
The mechanics of trading,
The system of pumping and card upgrades,
Animated characters' emotions,
All sorts of useful things for survival,
The battle with ghouls and cockroaches.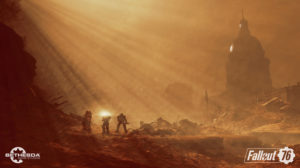 It is important to note that the gameplay was recorded with the Xbox One X and also there are some minor jams. But this is an early version, the optimization should be finalized before the game is released.
For the first time in the Fallout 76 series, the game is fully online. However, this does not mean that it cannot be passed alone. Todd Howard said that the studio wanted to try something new, and offer its players an interesting multiplayer in the traditional game-playing world.
As it was already revealed, Fallout 76 will be a prequel to all games of the series. It will tell about those people who left the shelters after a nuclear war. The player alone or with friends can build settlements and forts anywhere. After then move their buildings to any other place on the map. Together, it will be possible to defend the forts against invasions of other players in a seamless multiplayer and repel their attacks. All progress of the players will be permanently maintained in case of contact with another server or death during the game.
The world of West Virginia will be very large that consisting of 6 different regions inhabited by the most diverse opponents in the history of the series. When developing the authors relied on the folklore of Virginia.
Fallout 76 will also receive elements of survival, but Howard did not specify. Finally, gamer will be able to find access codes to nuclear storage facilities on the map. The main purpose is to deliver a crushing nuclear strike to a designated point in the world.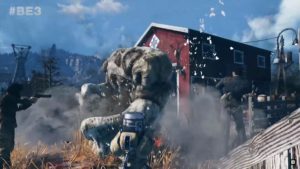 After that, part of the map will be destroyed, and the remnants can be collected as valuable resources. Perhaps in this way, the developers want to show how the actions of people led the Wastes to the familiar kind of devastation to fans.
The release of the game Fallout 76 on the PC, Xbox One and PS4 are scheduled for November 14, 2018. The project is going to support and develop for many years as a classic game-service. The developers are also going to conduct a beta test of Fallout 76 to verify the quality of their product.