Apple iOS 11.4.1 Is Now Available: You Should Need to Know!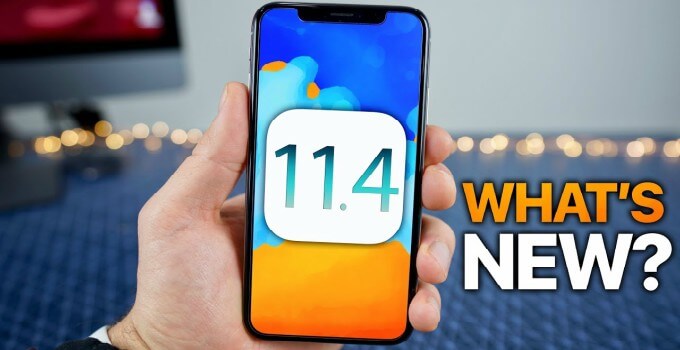 Apple has just released iOS 11.4.1 for iPhone, iPad and iPod touch. You have to download the last update for the new functions. However, we advise you to download and install iOS 11.4.1 as soon as possible, for security reasons and bug fixes.
iOS 11.4.1: Bugs Fixed, Improvements
No major new features in this update: Hopefully, this version fixes some of the issues that certain users were having with battery life on 11.4. IOS 11.4.1 also probably provides a solution for the various camera problems that have appear in iOS 11.4.
You have to wait until September for IOS 12.
Download iOS 11.4.1
Do you want to download the update on your iPhone or iPad? Open the Settings app and go to 'Settings –> General –> Software Update'. Or, in the search bar above the Settings menu, look for 'software'; then you will also find the update.
You can update it via iTunes via your Mac or PC. Connect your iPhone, iPad, or iPod touch with a cable to your Mac or PC. In iTunes, select your device and click "Search for update." The update size is 225 MB of the update depends on the device of iPhone or iPad you have.
Support iOS 11.4.1
iOS 11.4 works on all devices on which iOS 11 is already running.
Official Update:
Apple has not yet added iOS 11.4.1 to the Apple Security Updates.