Apple Music is far ahead of Spotify even with Spotify's greater Number of users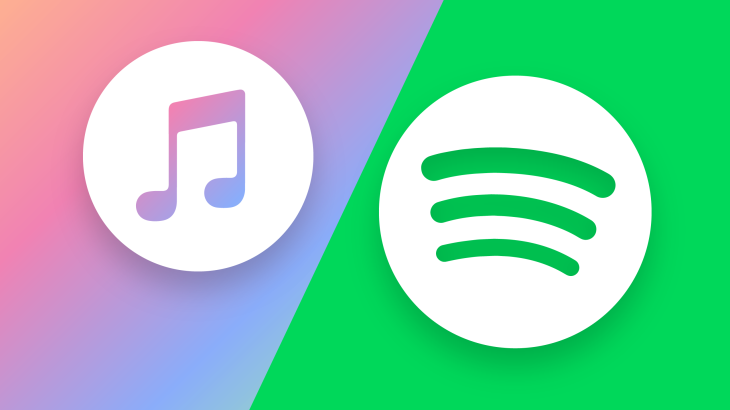 We all are living in the era internet, where streaming sites and apps have taken over our lives due to availability of internet all the time. Now, when there are so many streaming services, the competition among them is inevitable. One of these battles was between Apple Music and Spotify. The sources say that Apple Music was the winner in this one.
Sources have said that both the apps have above 20 million paying users in the U.S. alone. But still Apple Music managed to beat Spotify even if it wasn't by a big margin. The total number of paid users of Apple Music is greater than that of Spotify.
Digital Music News has made a report based on the information from a major distributor that is kept anonymous. This report includes the data of some of the major streaming services of the world that includes Apple Music, Tidal, Spotify and Sirius XM. Among all these services Apple Music has made its mark with almost 33 million paid subscribers. The anonymous source has withheld the exact figures to keep the identity secret.
Read More: Twitter Suspended More Then 70M+ Fake Accounts in Less then 2 Months
Apple Music has been increasing its number of subscribers since the day it was launched. Making it a major streaming platform of its kind. Apple Music has turned up its game to beat the growth of Spotify since day 1. The number of Apple Music users in the May was almost 50 million including both paid and trial-based users, while in April this figure was 40 million. This information was provided by Apple's CEO Tim Cook.
The Wall Street Journal had already predicted the win of Apple Music back in February. According to this publication it was reported that Apple Music could beat Spotify in numbers of paid subscribers in U.S. alone if it kept the growth rate 5%. The Apple devices have played their roles in this steady growth of users as each device comes with certain Apple Music feature. The more Apple devices are sold the more users they gain for Apple Music.