Apple's Most Advanced MacBook Pro will be out Soon having Most Typical Prices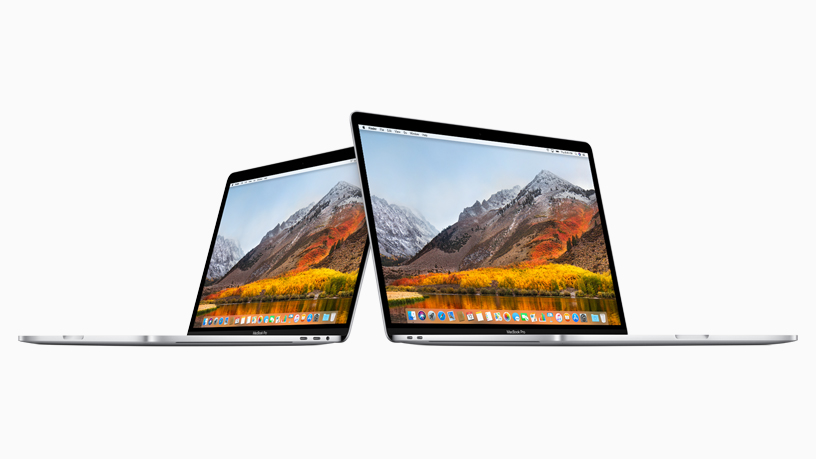 Apple has claimed to have launched the most advanced MacBook Pro ever. These versions of MacBook Pro laptops have improved hardware and specifications. The main features of these models include Apple T2 Chips with improved security, 6-core, and 32GB of Ram.
Apple claims that the new MacBook Pro has been juiced up with higher performances & new pro features. It also claimed that these features make these ProBook models more advanced than ever.
As compared to the previous versions of the MacBook Pro these new devices have Intel Core's 8th generation processors. This feature is the reason these models can perform at higher speeds than any other previous models.
The other noticeable features included in these MacBook Pro Models are True Tone Display with 500 brightness nits, backed up by wide P3 color range. All this comes with the 3rd generation keyboard, to be used for typing quietly. Apple has made sure that the keyboard will rectify the issues faced in the current generation laptops.
The other specifications are comprised of Radeon Pro Graphics Chips, bigger Force Touchpads, Touch ID and Bar, stereo speakers and ports of Thunderbolt 3. These are the ingredients to make the most advanced MacBook Pro models. Moreover, the users requiring high storage capacity can add up to 4TB of SSD Storage device in the 15-inch model of this MacBook Pro line-up.
Hardware
This most advanced MacBook Pro line-up will include 2 models. One will be having 13-inch screen while other will have a 15-inch screen. The specifications of these models can be looked up, on Apple's website.
Pricing
The 13-inch MacBook Pro along with the Touch Bar will cost the users $1,799 while the 15-inch model including Touch Bar will cost $2,399. The retail price of $6,699 has been set for top-of-the-line specifications of a 15-inch model of MacBook Pro, which will comprise of Core i9 CPU, 32GB RAM, 4TB SSD storage, and AMD Radeon Pro 560X. Most typical price for Apple most advanced MacBook Pro.