Aquaman Final Trailer Released: Some epic stuff is revealed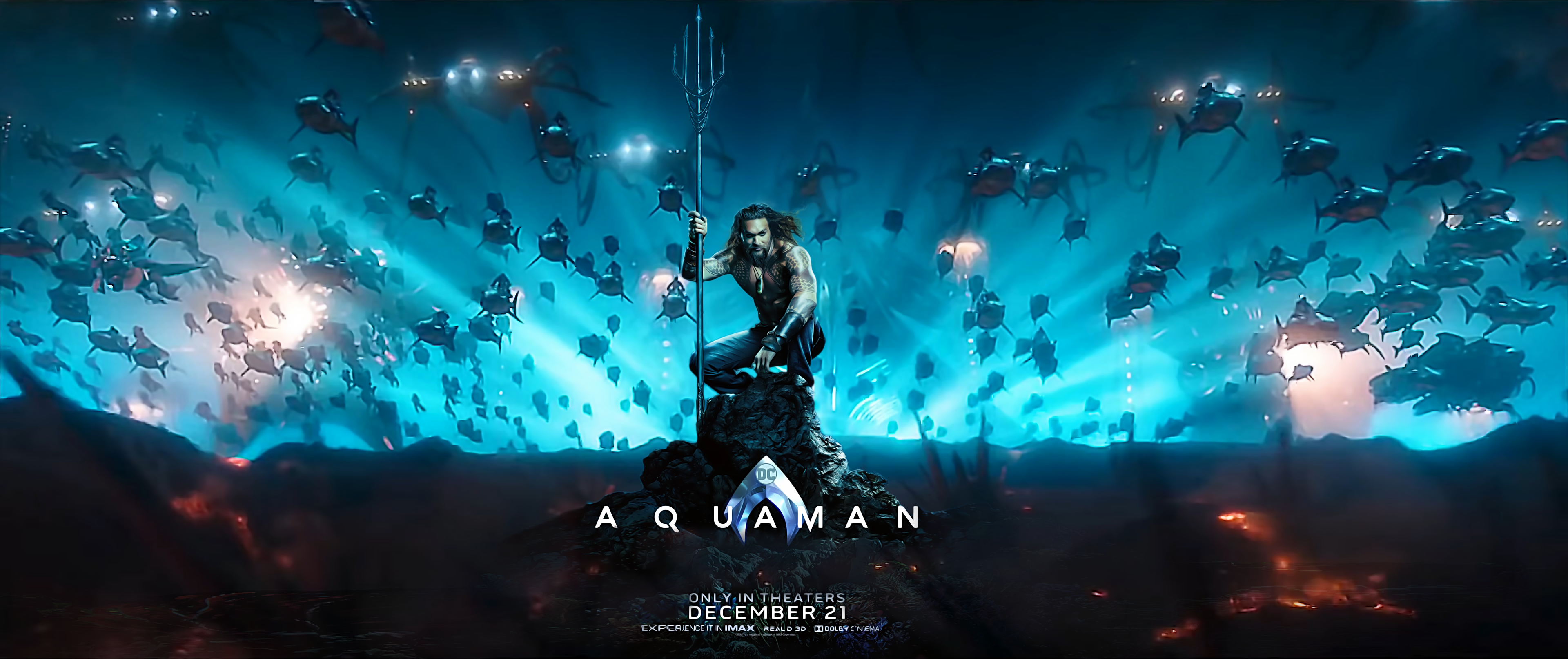 DC Universe can't seem to get a grip in this era. Where Marvel has created a cinematic juggernaut with it's movie line-up, DC is struggling to match it in terms of organizing their story-lines. Man of steel brought in the much needed reboot to the theaters and Zack Snyder's vision was, although rushed and somewhat all over the place, was accepted by the critics. Piggybacking on that, Batman vs Superman: Dawn of Justice hit the theaters, again with a lot of negative comments loomed over the cast choices made by Warner Bros. and Snyder. The cinematics were epic and the cast held their own but the story, let's just say, didn't receive any praises.
Wonder Woman did surprisingly well and Gal Gadot, despite of all the negative comments, made her mark as Diana Prince. Suicide Squad, and Justice League both came up short in terms of pure comic perspective. Ben Affleck and Henry Cavill brought good chemistry to the screen and even Ezra Miller as The Flash, did a good job. Ray Fisher as Cyborg was solid as well but the new character that caught everyone's attention was Arthur Curry aka Aquaman played by Jason Momoa. His presence on the screen and new way to portray a carefree almost surfer like attitude made the character look fresh and original without taking anything away from the comic books.
Aquaman in the comic world is not regarded as the best of heroes, he's often made fun of and is considered to have the worst costume of them all. So, when rumors started flying about Aquaman being part of the Justice League, people started speculating on the same wavelength. Little did we know, that long haired, tattooed, bearded surfer man will steal the screen.
The new and final trailer reveals a glimpse in Arthur's growing years where he can be seen being trained by Nuidis Vulko (Willem Dafoe), Queen Atlanna (Nicole Kidman) is also kicking some butt while Black Manta (Yahya Abdul- Mateen II) makes his usual appearance wreaking havoc as usual and hunting Princess Mera (Amber Heard) and Arthur through roof tops. Some epic fight clips between Orm aka Ocean Master (Patrick Wilson) and Arthur. And Vulko explaining how the true trident can bring balance to the land and the seas and the one who wields it shall be King.
The trailer ends with Arthur holding the trident in his hand wearing the Orange and Green Suit with scales all over it, looking like a bad ass.
Jason Momoa
and director
James Wan (Furious 7)
have brought us something epic for the ages and December 21, 2018, I will be in line to get my ticket.
What could be greater than a King?
A Hero