Atomic Heart: A Horrible Clown Unveiled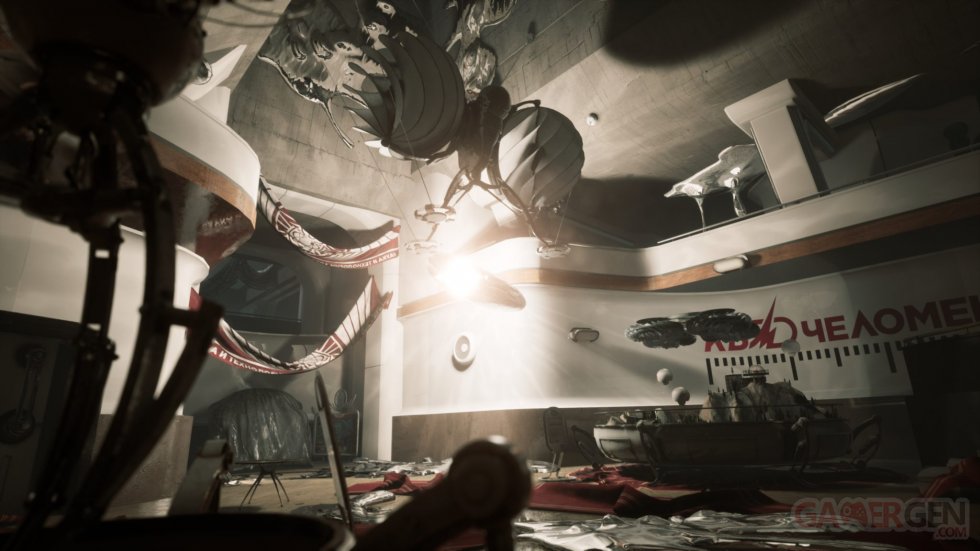 Atomic Heart was unveiled last May, it should make us live a horrifying and nervous experience in the first person and in an alternative world where the Soviet Union is at its peak. The "Atomic Heart" developer Mundfish has re-talked about his title and a horrible clown unveiled with several interesting information.
Atomic Heart will be released in the fourth quarter of 2019, first in beta, on PC as on Xbox One and PlayStation 4. The developers promise even more specific dates in the second quarter of next year. For the most impatient, several versions are already available for pre-order on the official site of the game, here they are in detail:
The complete game
The digital soundtrack
A making-of video
A digital artbook
An exclusive mask Founder in-game
Access to the beta in Q4 2019
Access to closed forums for backers
An exclusive mask Founder in-game
Your photo and name placed on a wall of the Security Zone
Meanwhile, Mundfish also unveiled a short video presenting the Clown Trap, the atmosphere is always terribly gloomy. Here you can watch the video of the Atomic Heart.
Atomic Heart released on PC as on Xbox One and PlayStation 4 in 2019.