BetStop Scheme To Be Launched This Month Will Enable Gamblers To Self-Exclude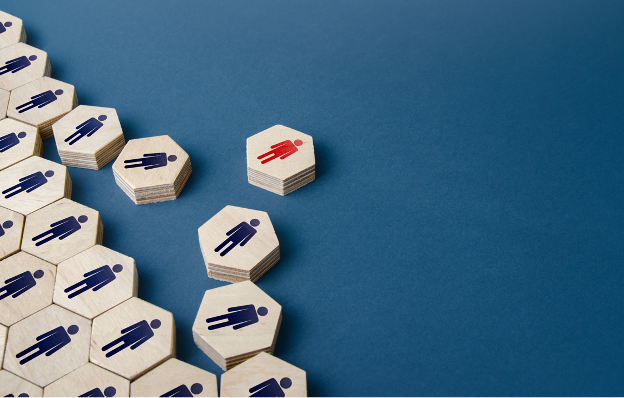 In an impressive move aimed at curbing gambling addiction and promoting responsible gambling practices, Australia is set to launch the BetStop scheme this month
There's something enticing about online casino games; the prospect of winning a handsome sum is not something that can easily be passed up. Yet the importance of responsible gambling cannot ever be ignored. Players themselves should hold themselves accountable for their potentially compulsive behaviour, and thanks to this tool, they will be better able to moderate the frequency of this pastime activity.
BetStop's innovative initiative will allow gamblers across the country to take control of their gambling habits by enabling them to self-exclude from all online wagers. The scheme is a collaborative effort between regulatory authorities, industry stakeholders, and support organizations, marking a significant step forward in the fight against problem gambling.
Empowering Gamblers with Self-Exclusion Control
The scheme, which will be overseen by the Australian Communications and Media Authority (ACMA), comes as a response to the growing concerns over the negative impact of online gambling on individuals, their families, as well as society on a broader level. However, the impetus for this measure is nothing new. In fact, legislation to create a national register was introduced back in 2018 by the former communications minister, Paul Fletcher.
Through this initiative, gamblers will now have the power to ban themselves from all online wagering platforms, effectively cutting off access to potential triggers for their gambling behaviour. This move empowers individuals to take charge of their own well-being and seek help when needed.
The self-exclusion register will be accessible nationwide, allowing gamblers to register their intention to self-exclude and thereby prevent themselves from participating in any form of online gambling. This ambitious endeavour aims to create a safer gambling environment for vulnerable individuals while fostering a greater sense of responsibility within the industry.
The scheme has been commended for providing a more coordinated approach when compared to earlier self-exclusion policies, which only existed within certain territories and were criticised as ineffective and parochial due to their inability to cover all bookmakers.
Collaborative Efforts Towards Responsible Gambling
The launch of the BetStop scheme is the result of close collaboration between governmental bodies, gambling operators, and addiction support groups. Australia's regulatory authorities have worked in tandem with online gambling operators to ensure the effective implementation of the self-exclusion register. This united front demonstrates the collective commitment to mitigating the adverse effects of problem gambling.
Industry stakeholders are recognising their role in promoting responsible gambling behaviours. By providing an easy and accessible means for gamblers to exclude themselves from online wagers, operators are taking proactive steps to prevent compulsive gambling tendencies. The scheme not only reflects a moral obligation but also showcases the industry's dedication to maintaining a sustainable and ethical gambling landscape.
Addressing Australia's Problem Gambling at Its Core
The launch of the scheme signifies an important shift towards a more comprehensive approach to tackling problem gambling in Australia. While educational campaigns and awareness initiatives have played their part, self-exclusion offers a tangible solution for individuals struggling with addiction. By allowing gamblers to remove themselves from the temptation of online wagering, it will aid in breaking the cycle of compulsive behavior.
It is important to note that the BetStop scheme is just part of the country's wider approach to combatting gambling harms. As such, support organisations are also set to play a crucial role in the success of this tool. With the self-exclusion register in place, these groups will be better position to focus their efforts on providing assistance, counselling, and resources to those who have chosen to self-exclude. This collaborative effort ensures that individuals seeking help receive the necessary support to overcome their gambling challenges.
A Step Forward for Responsible Gambling
As Australia gears up for the launch of the BetStop scheme this month, the nation is poised to see positive changes as responsible gambling practices are taken to new levels. It is clear that this initiative not only seeks to empower gamblers to take control of their actions but also fosters a more accountable gambling industry. By providing an avenue for self-exclusion, Australia is sending a clear message that the well-being of its citizens takes precedence over profit.
Offering so much more than a simple regulatory measure, the tool is a beacon of hope for individuals and families affected by problem gambling. With the joint efforts of regulators, operators, and support organizations, this innovative approach is set to make a lasting impact on the lives of those struggling with gambling addiction. As the launch date draws near, anticipation is building for a future where responsible gambling takes centre stage and individuals are empowered to break free from the grip of compulsive gambling.