Black Ops 4 Uplink Mode may Happen – A new Glitch Suggests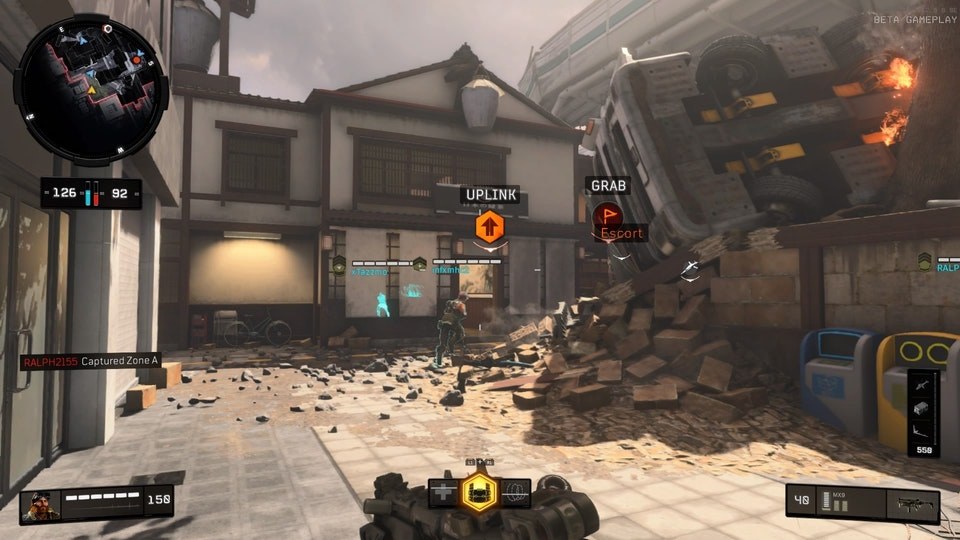 There's a chance of Black Ops 4 Uplink Mode may happen. The developers have released the Black Ops 4 beta for the PS4 users only. The beta came revealing a lot of details about the game. There are a lot of glitches in the beta also. Recently fans have made a few assumptions about the Black Ops 4 Uplink Mode based on a glitch.
This is one of the most popular modes in Call of Duty franchise. The developers first featured the mode in CoD: Advanced Warfare. This game had Exo-suits which helped the players to score the point in Uplink by making them jump very high. It will be very interesting to see Black Ops 4 Uplink Mode as the game does not feature these suits. However, Black Ops 4 goes to the roots of the Call of Duty series by featuring the simple gameplay.
Now coming to the glitch a few players observed an icon for the Uplink ball which kept on appearing. This happened during the domination mode. Moreover, the icon appeared for the Uplink ball like it was hidden somewhere in the game. If this really isn't some glitch and indication of this Black Ops 4 Uplink Mode, the real question is how the players will score it without Exo-suits.
Furthermore, Treyarch hasn't made any official statements regarding this specific glitch. Black Ops 4 beta version is exclusively available for the PS4 community. The second beta of the game will arrive on August 10 for PS4 as well as Xbox One. The PC users can get this beta on August 11.
This is a huge beta for PS4 users, almost 33 GB. Additionally, once the first beta date ends we recommend the players to not delete it. We recommend this because the same file will convert into the second beta whenever it gets released for PS4 in the upcoming days.