Get Rid of Cellulite With 3 easy and Incredible Home Remedies.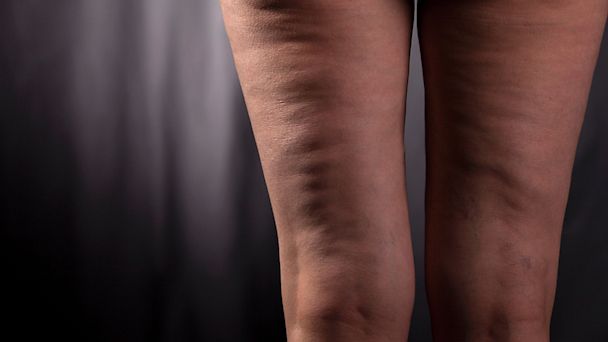 Cellulite is the main problem that plagues more than 80 per cent of women representing all sizes and shapes. You are definitely looking for some magic solution to fend off those literal cringes. The exact cause is yet to pinpoint but most sources suggest that connective tissue problem may lead to that dimpled appearance. Not absolutely but diet, lifestyle and genetics play a vital role in balancing connective tissue. Cellulite mostly appears on legs, thigh, buttocks, or stomach. Most of the women consider this a serious beauty issue and spend their hard earned money on cosmetic products and fancy creams. Here are some wallet-friendly, natural home remedies to do away with cellulite.
Dry brushing:
Dry brushing is most common yet efficient remedy to get rid of cellulite with lots of anecdotal support. It breaks the toxins material and tightens the epidermis. This technique stimulates and regulates lymph and blood flow in the body. It opens up pores of skin making it glow and smooth.
Brush in direction of your heart. Avoid circular or back froth motion. Simply make long sweeps, starting from your feet moving up on legs. Make sure you use soft, natural, semi-firm brush. Don't be harsh and hard on your skin. It aims at stimulating and regulating blood flow rather than irritating your skin. Do it only daily basis right before the shower.

Apple cider vinegar:
The plethora of nutrient and mineral present in apple cider vinegar helps in removing cellulite by removing toxins and making skin smoother. Potassium, magnesium, and calcium present in it help in reducing water tension and flushing toxins around buttocks and thighs. It also helps you in reducing weight which means fewer cellulite pockets and hence fewer fats.
Take three parts of water and one part of apple cider vinegar. Add bit honey to make it smooth and rub the solution around affected areas. Rinse it off with warm water after 30 minutes and for better results use it twice a day. Eventually, you will get rid of cellulite.
Coffee scrub:
Coffee not only helps you in kick start your day but also used as a potential remedy to exfoliate dead cells removing cellulite. Drinking coffee will spike your metabolism, inducing fat metabolism and coffee scrub can physically help you shed dead cells.
Take half cup of coffee grounds, 6 tbsp. sugar, and 4 tbsp. melted coconut oil and mix them well. Make a paste of the ingredients and with a firm pressure, massage your affected area for several minutes. Rinse it off with warm water. For better results, do this thrice a week. You can also store the remaining paste in a glass bottle for future use.