Corsair H100i Pro will Feature a Zero RPM Fan Mode in Updated Release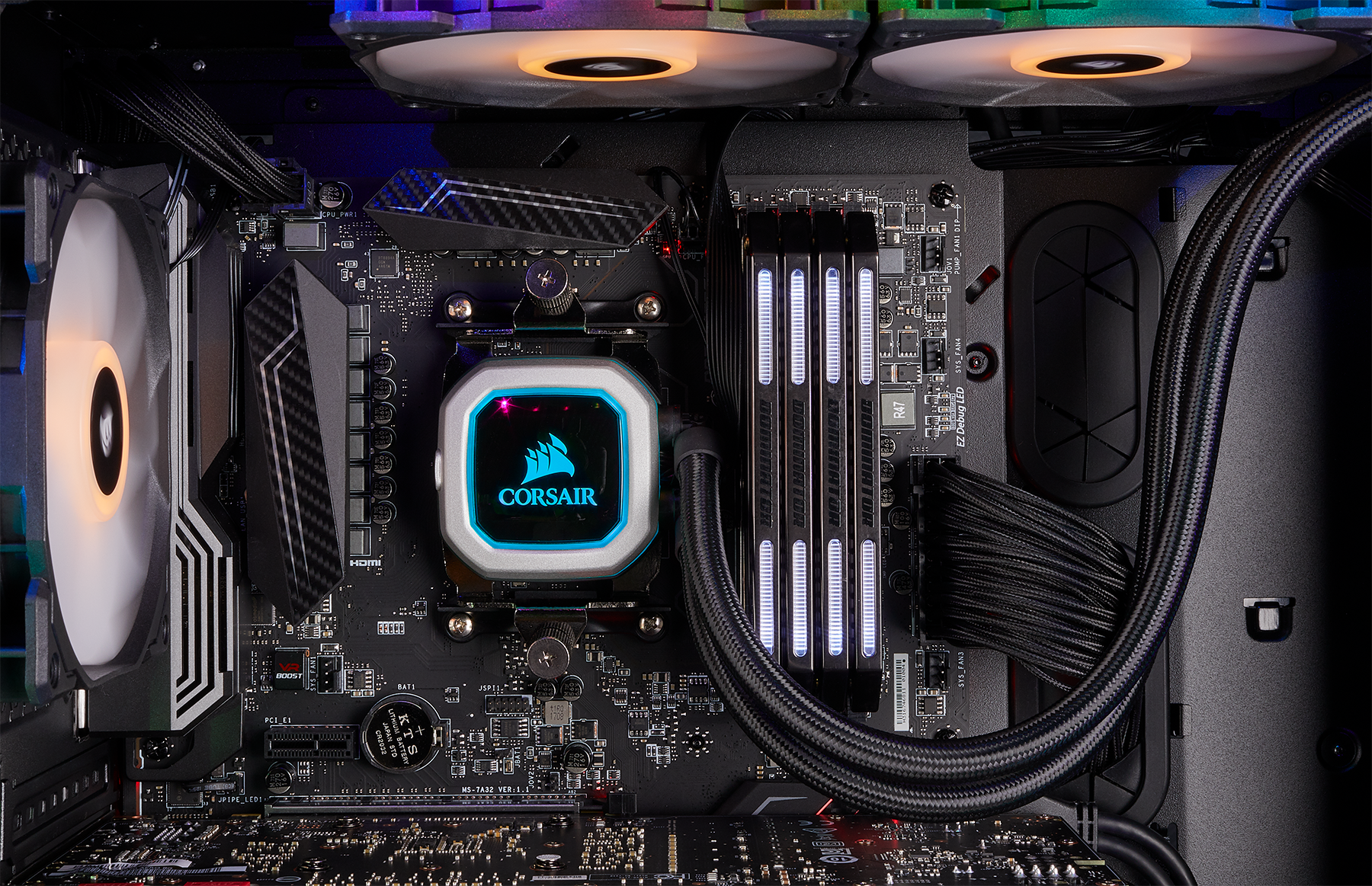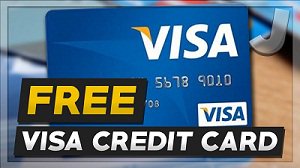 Corsair is one of the major PC hardware companies. It is now ready to launch Corsair H100i Pro, one of its most well-known and acclaimed liquid cooling CPU. This brilliant piece of CPU cooling hardware will feature an integrated fan controller. This controller will be inside the pump block. Just like other GPUs, the controller will shut down the fans when the liquid is below a marked temperature. Nvidia introduced the feature with its GTX 900 series. AMD adopted it later with the RX 400 series.
Advertisement
Related Article: Release of AMD Radeon Adrenalin 18.7.1
Corsair H100i Pro: Zero RPM Fan Mode Description
Corsair is claiming to have helped users with one of the biggest downsides of high-end hardware. The Zero RPM Fan Mode will help with the noise reduction and get the consumers to get Corsair H100i Pro.
Of course, with a setup like this, a software is a must thing to include. For this purpose, Corsair iCue software will play its part in controlling the fans RPM. The software also controls the RGB LEDs, that light up the pump box. The package does not contain any RGB fans though, instead, ML 120 fans are inside the cooler box. The fans generate up to 400 to 2400 RPM. The fans can push 75 CFM of air and produce a noise of about 37 dBA.
Related Article: The Leak of Upcoming AMD Ryzen's 2 CPUs is now out of ASRock
The RGB pump and its block looks almost the same as the recently released H100i. The assembly has same octagon shape and silver finishing. The cooler is able to support almost every modern socket type. This will include LGA 1150, LGA 1151, LGA 1155, LGA 1156 LGA 2011 and LGA 2066 from Intel. While from AMD it will support AM4.
Pricing and Availability
The price of Corsair H100i Pro has not announced yet. But for now, we can only estimate it to be between $120 and $150. Although it will come as a great surprise if its ever under $110. Like the price, the launch date has also not revealed. But user may get some news about it soon.
Vizio P-Series Smart TV Quantum Reviews, Price And Specifications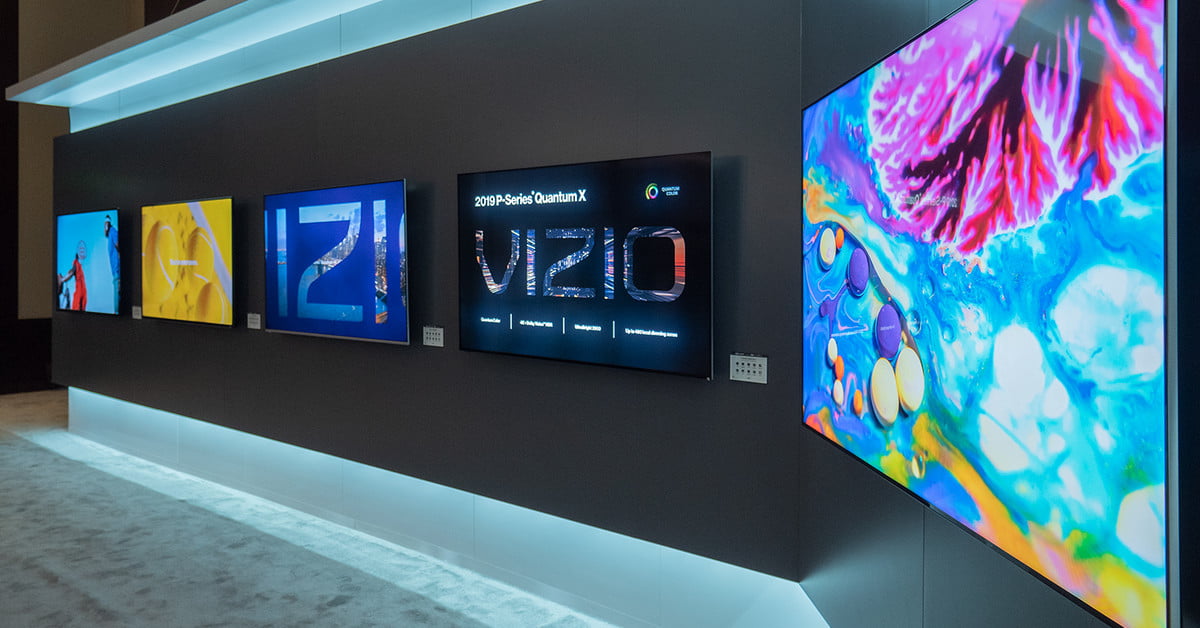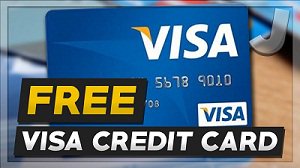 Vizio reported a contender that rivals Samsung regarding splendor, yet this TV makes it notwithstanding astounding as it is half of what Samsung is putting forth individuals. This marvelous TV is known as Vizio P-Series Quantum, and it has a standout amongst the best qualities in the business at the present time. It has a 65-inch screen with quantum spot, 2,000 nits of splendor. Also, the cost of this TV is crazy which is sets somewhere in the range of $1,500 and $1,700. Directly down beneath is the determinations and the highlights of this amazing TV;
Advertisement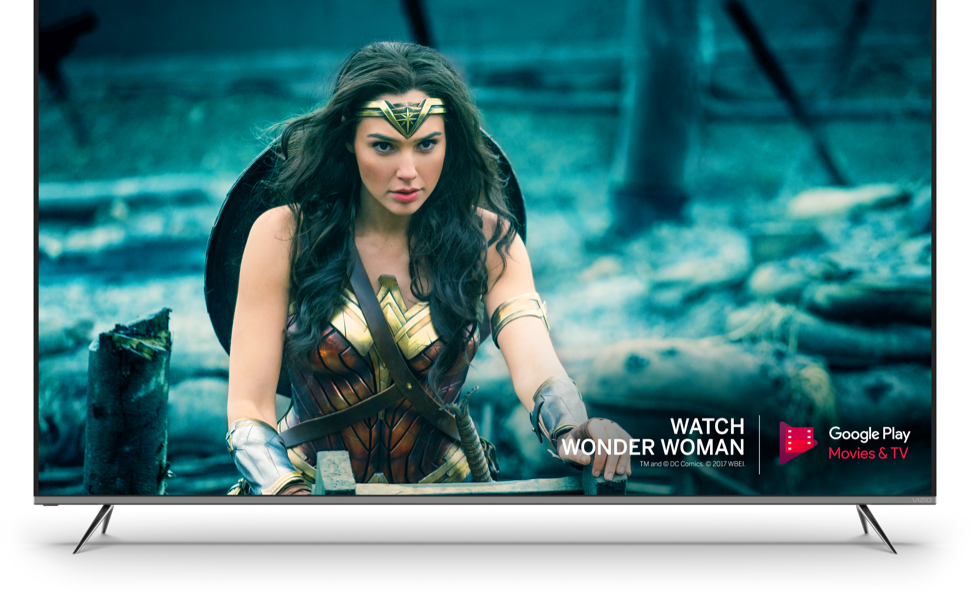 SYSTEM AND INTERNET
Internet video playback, advanced sound playback, computerized photograph playback, advanced video playback
REMOTE CONTROL
Type:- Remote Control
Remote Control Model:- VIZIO XRT136
VIDEO
ASSOCIATIONS
Type:- HDMI input, SPDIF yield, USB, part video input, organize
Qty:- 2, 3
Connector Type:- 19 stick HDMI Type A, four-stick USB Type A, RCA x 3, RJ-45
Color Category:- Black
Flat Panel Mount Interface:- 400 × 200 mm
TV Tuner Presence:- Yes
Product Line:- VIZIO Quantum 65″ Class 4K HDR Smart TV
Model:- PQ65-F1
Energy Consumption every Year:- 441 kW
Estimated Annual Operating Cost:- 53 USD
Additional Features:- V8 Octa-Core processor, 192 nearby diminishing zones
TV
Type:- LED-illuminated LCD TV
Platform:- SmartCast
LCD Backlight Technology:- Full Array, Local Dimming
Video Interface:- HDMI, part
HDMI Ports Qty:- 5
Diagonal Class:- 65 in
Diagonal Class (metric):- 165.1 cm
Diagonal Size:- 64.5 in
Diagonal Size (metric) :- 163.8 cm
Resolution:- 3840 × 2160
Display Format:- 4K UHD (2160p)
Motion Enhancement Technology:- 240Hz Effective Refresh Rate, Clear Action 960
HDR Technology:- Dolby Vision, HDR 10, Hybrid Log-Gamma (HLG)
Image Aspect Ratio:- 16:9
Dynamic Contrast Ratio:- 5000000:1
Viewing Angle:- 178°
Viewing Angle (Vertical):- 178°
Display Menu Language:- English, French, Spanish
Additional Features:- 192 nearby diminishing zones, V8 Octa-Core processor
MEDIA PLAYER
USB Port:- Yes
Connectivity:- LAN, Wi-Fi
LAN Protocol:- Ethernet
Wi-Fi Protocol:- 802.11ac
SPEAKER SYSTEM DETAILS
Speaker Type:- primary channel speaker
Speaker Qty:- 2
Speaker Form Factor:- worked in
Nominal (RMS) Output Power:- 10 Watt
POWER DEVICE
Power Consumption Operational:- 240 Watt
Power Consumption Stand-by:- 0.5 Watt
Also Read: 
Luna Display – Best Apple Accessory Ever!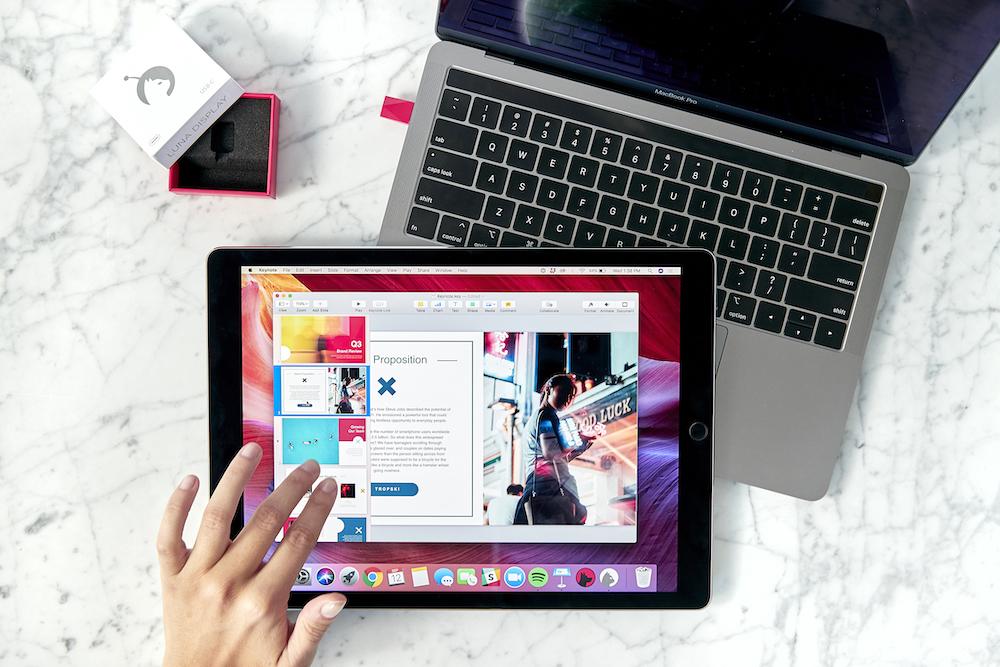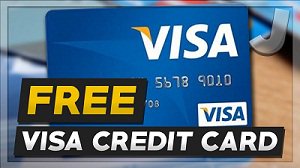 Companies like Apple, Dell and many others have been keeping us intrigued with their new and improved devices. But as the technologies advance, we are seeing some elements missing that we are used to and then there are those areas where we want improvements still however, there is yet another category where the companies are not indulging our needs and curiosities. Luna Display has risen from that 'curiosity and need' and boy have they made a major statement with this tiny little nubbin.
Advertisement
In short, this device and its technology allows the iPad run Mac OS. Although there are soft solutions out there that use either Bluetooth or Airplay to accommodate this feature, Luna Display however, is a hardware solution. All you require is a strong and stable WiFi connection divided between the Mac of any kind and you are good to go. It is not simply a display but you can interact with the OS and operate it as well.
The company has thought of everything it seems to keep up with the trends and the needs of those who may want this device. In case you have one of the older Macs and cannot afford or don't want to move on from the classics then don't fret. The device comes in two models:
Best thing about this situation is that you won't have to carry yet another dongle with you.
The device comes with the access to free Luna Display Mac and iPad apps which makes the connection and transitions smoother and not lagging at all.
Macs that support the USB-C are listed below for your convenience: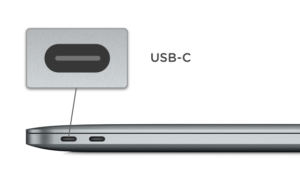 iMac (Retina 5K, 27-inch, 2017)
iMac (Retina 4K, 21.5-inch, 2017)
iMac (21.5-inch, 2017)
iMac Pro (2017)
MacBook Pro (2016 and later)
MacBook (2015 and later)
MacBook Air (Late 2018 or later)
Mac mini (Late 2018 or later)
Macs that support Mini DisplayPort are: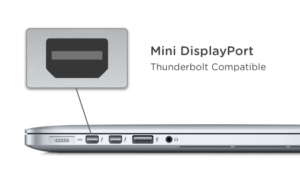 iMac (Early 2009 to Late 2015)
MacBook Pro (Late 2008 to Mid-2015)
MacBook Air (Late 2008 to 2017)
MacBook (Late 2008 to Mid-2010)
Mac Pro (2009 or later)
Mac Mini (Early 2009 to Late 2014)
No Dongles or adapters are going to work with the device so it needs to be plugged in directly into the Mac. The company has tested every adapter out there and even Apple's proprietary dongles do not work. And even if somehow you find an adapter that works, the company wants you to use it as is to achieve the best results.
The device sets up in seconds, connects over WiFi or USB through LIQUID technology and the option to choose from the Mini DisplayPort or USB-C makes this hardware amazingly productive device.
Although the company has been promoting it as a secondary display but I have seen some people on YouTube who are using their iPads as their Primary screens using Mac Minis. The possibilities are quite a few in fact. If you happen to have a Mac Mini or an older Mac and your screen doesn't work then you can simply purchase an iPad and start using it as a monitor.
Luna Display has seamless support for the external keyboards/ Mice, Apple Pencil, and touch interaction support. And the beauty of it is not that you have a secondary display but the fact that your Mac is a touchable device.
Both Luna Display models (Mini DisplayPort & USB-C) will cost you $79.99 and is available straight from their website. So, if you have been craving to turn your Mac into a touch-device then go get one right away.
Merry Christmas from IRN Post – Best Gift Ideas for Under $100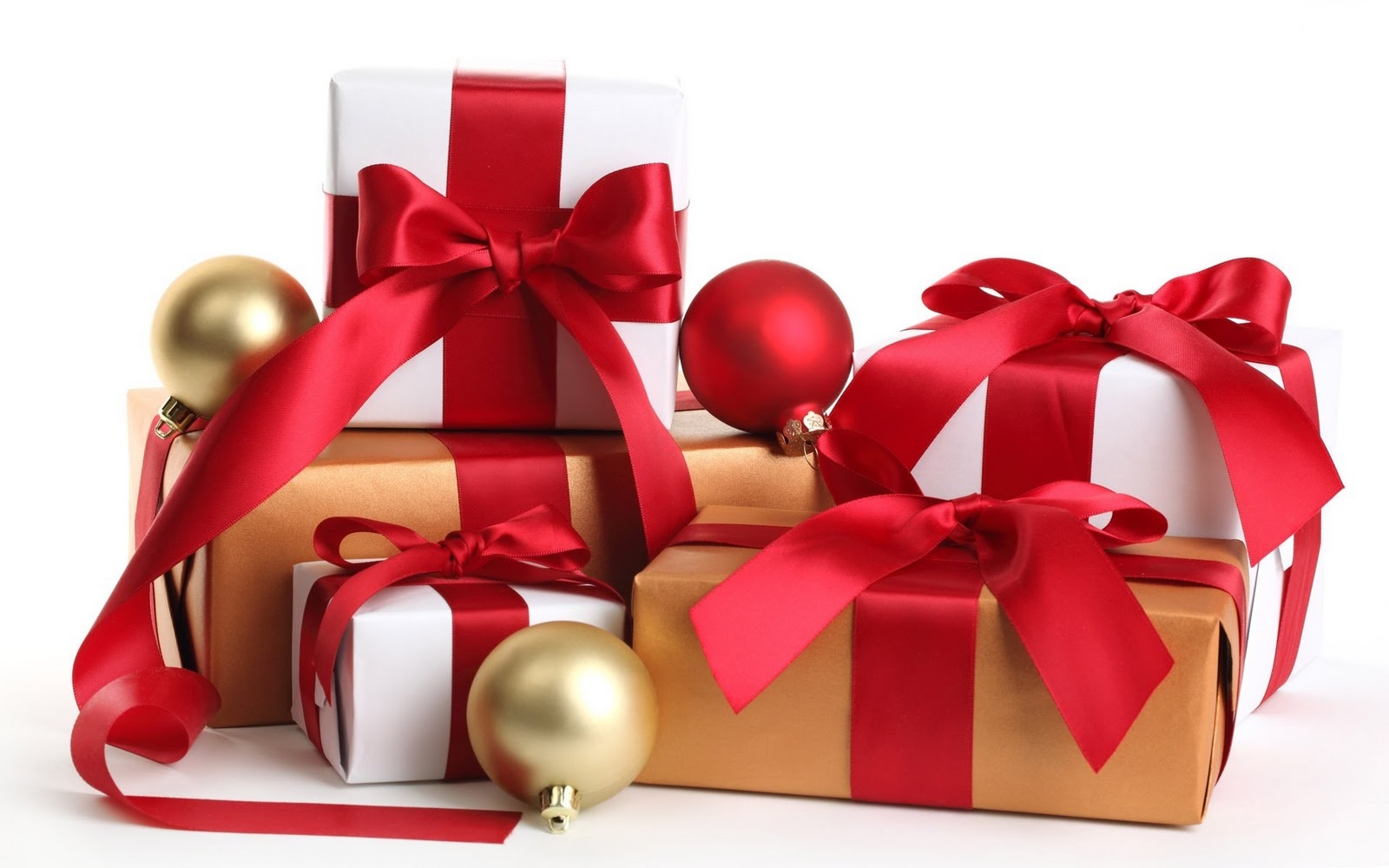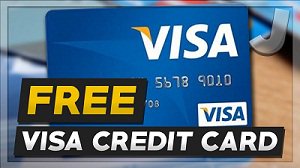 We at IRN Post wish you all a very Merry Christmas and a wonderful New Year. 
This is a rather special post since I went looking online for the presents for myself actually. It is so true that if you'd buy something that you'd love to have, makes an equally thoughtful gift. And since this is the season of sharing love and giving presents, let's take a look at some very nice and not so expensive items that we can give as gifts this Christmas. I am being very specific and intentional with these gift ideas since all of them are $100 or less so most people can afford these for themselves or their loved ones. These are simply my own picks so don't be mad if something you want doesn't end up here. Let's do this then shall we.
Advertisement
1- Logitech MX Master 2S – $70
This is an icon right here. If you are a creative person who happens to do your work on a PC then you know what this Mouse is. It is a workhorse's best mate. The original version was such a great hit that I couldn't find a single bad review of it online and this second generation is even better. Chances are that if you are a busy bee then you already own this mouse and if not then this is your best chance since Amazon has slashed the price for this epic computer accessory to $70. Even if you own one, there is no harm getting a spare just in case or give it to someone who can use a good clicker-pointer thingy for their computer.
————————————————–
2- Amazon Fire HD 8 – $60
This is one amazing little tablet. It happens to be the only affordable tablet that even the seasoned professionals like. Talk about economical with a retail tag of $80 and Amazon even dropped it to $60 now and this is the new 2018 model. If you are a basic user or need a tablet so your kid would leave you expensive phone alone then this is a must have. Launched in September with the specs of 8.00-inch touchscreen display with a resolution of 1280 x 800 pixels at 189 pixels per inch. The Amazon Fire HD 8 (2018) is powered by 1.3GHz quad-core processor and it comes with 1.5GB of RAM. Books, Netflix, YouTube, Web Surfing, Spotify and so much more with a price that is simply insane. Go get yours.
————————————————–
3- Google Home – Smart Speaker with Google Assistant – $89.99
No doubt that Google Assistant is the undisputed king of virtual assistants, I know Siri tried and people are promoted the heck out of Alexa but we all know that Google has claimed the throne. Google Home is a smart speaker that runs on the assistant so whatever you want your phone to do, you simply ask the assistant it'll get it done. Whether it be syncing multiple devices across your house or simply use one near your couch or bed to listen to music or ask it random fun facts, Google Home has a brain that has all that Google knows and continue to get. It happens to be an awesome speaker as well, so if you want any of the mentioned things in a product then get on Best Buy and get the smart speaker for $89.99.
————————————————–
4- Roku Streaming Stick Plus – $49
In the world of Smart TVs that pretty much have every single streaming service and whatnot, Roku still holds it's place with it's head held high. Not everyone owns a smart TV and not everyone can afford it right away but Roku is more diverse than simply a monotonous device. This small stick is magical and can keep your TV and streaming needs intact. Carry it in your pocket and when you travel to other places, simply plug it in the TV near you and you are good to go. Google Chromecast is cheap and does a lot of things right but Roku still holds upper position in this category and with the holidays and all, Amazon has decided to sell a $70 device for $49. Comes with a remote that has voice control and best part is that it runs in full 4K and HDR compatible.
————————————————–
5- Super Nintendo Classic Edition – $80

It was for the 80s and 90s kids who can have a blast plugging this wonderful revision of an absolute classic to their TVs and relive their childhood. I can see myself plugging it in on Christmas morning with my brother and my nephew and just play the heck out some Super Mario Kart or the Street Fighter II. Retro is the word your kids would be saying while you'd by using the word 'Rad'. 21 games are not much by any means but they are free and they are a good line-up. The console comes with HDMI and hooks up to whatever that has an HDMI. The console can be found at Walmart for $80 which is a great price for a console with two controllers.
————————————————–
6- Fujifilm Instax Mini 9 Instant Camera – $54.95
The moment you lay your eyes on this adorable little machine with one heck of a trick up it's sleeve, you'd fall in love. Polaroid in the most adorable package. 5 wonderful colors to choose from and a good build quality on top of that makes this a wonderful gift for a young artist. With auto brightness and a flash to accompany this little machine are wonderful features. Take instant pictures with your family and print them out right away to mark the memories. Get Fujifilm Instax Mini 9 for $54.95 at Amazon.
————————————————–
7- Amazon Prime Subscription – $39
If you are super busy and mostly shop online then the subscription itself is a great gift and with Amazon Prime free two-day shipping, instant access to millions of videos, songs, and books, and free unlimited photo storage in Amazon Drive is just too good to miss for $39. In case you already have the Prime membership and buying this as a gift and they are Prime members as well then the gift will convert into a $99 gift card for them to use on anything.
————————————————–
8- Tile Pro with Replaceable Battery – $ 59
We all have loved ones who simply can't find their keys or their glasses or something and that turns into a drill for the entire family finding these items. Tile Pro brings something extra useful to our belongings. Tile Pro connects with your phone via Bluetooth and the moment you can't find your keys, simply press the Tile via the app and I know you are gonna say, "what if i lose my phone genius" which happens a lot too and I will say then press the Tile attached to your keys and the phone will ring for ya. Oh and if you lost both your phone and keys then you need a genie. A pack of two with batteries for $59 makes it a very thoughtful gift.
————————————————–
9- Deep Sea Sand Art – $85
Spending time with family can be stressful sometimes for sure and if not then there are times when you simply want to sit quietly and meditate or reflect. This particular item helps you do that in a most unique and wonderful way. A home decor item shaped like a circle that rotates and delicately drifts sand from top to bottom in a amazing patterns. It mimics the soothing motion and colors of the beach. Any art lover would be more than happy to receive this gift for it is very unique and cost $85 at 'uncommongoods'.
————————————————–
10- Crosley Cruiser Deluxe Vintage Suitcase Turntable – $63
Music is food for the soul and we all need it. These days the music is not what it used to be and not that music before was better than music today, because it is very debatable, but instead I am pointing out one's collection of music. People used to come over and could see neatly stacked books, VHS Tapes, Posters and Vinyl collection at one's place. Now, the walls are empty since everything is inside a tiny box in your pocket called a smartphone. Crosley Cruiser Deluxe Vintage Suitcase Turntable is a great retro gift for someone who is into old school tech. This neat turntable plays all 3 speeds of Vinyls and on top of that, with a flip of a switch you can connect it to your phone via Bluetooth. Built-in Speakers fires to front while there is an I/O at the back to hook this up to bigger speakers too. For $63 and multiple colors to choose from, you can give someone a beautiful gift.
————————————————–
11- eShop Gaming Gift Cards – $10 to $100
Last but not least, I would urge all parents or older siblings to not to buy physical games for your loved ones. Just trust me on that plus save yourself a lot of trouble in the process. If you are not buying them a console then buy them eShop Cards. These cards will allow gamers to purchase whatever they want from the digital store whether it be Xbox, PS4, Nintendo Switch or Steam for PC. There are thousands of games on these services and unlike physical copies, they don't run out of stock. iTunes gift cards hold equal value for those who would like to buy something besides games like books, music or apps for their devices. So do yourself a huge favor and gift eCards and you will thank me later. There are cards available for Google, Hulu Plus, Spotify and many other services as well.
Merry Christmas