Cyberpunk 2077 Hits $5 Bargain Bin On Console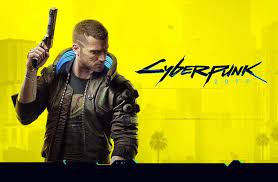 Cyberpunk 2077 console copies are presently on sale at Best Buy. There has never been a better time to see what the hype is about.
It's on sale for $5 on PS4 and Xbox One at the electronics shop, with free upgrades to the new-generation PS5 and Xbox Series X/S editions of the sci-fi epic from the developers of The Witcher 3. When the offer ends on April 8 at 1:00 a.m., the price will return to $30. I like to refer to this as Anthem territory. In spite of the fact that BioWare's live-service loot shooter was a catastrophe, there is still much to enjoy for the price of a Big Mac in it.
Even while it wasn't as awful when it first came out, Cyberpunk 2077 had its share of problems, especially on consoles. On PS4 and Xbox One, the role-playing shooter 2020 was riddled with glitches and had graphic flaws that were at times plain terrible. Since then, the game's visuals have improved significantly and its stability has greatly improved, making it worth the $5 price tag.
After releasing a big patch in February to improve the game's future metropolis and RPG advancement, developer CD Projekt Red also reworked several of the game's core components. The patch also brought Cyberpunk 2077 up to date on next-generation platforms, and I've been enjoying it far more on PS5 than I did when it launched. DLC material will also be coming from CDPR in the future.
Best Buy is currently running a spring video game sale, and the discount is part of it. If you're not interested in Cyberpunk 2077 or already own it, there are a number of other bargains now taking place. Games like Elden Ring, Ghostwire: Tokyo and Stranger of Paradise: Final Fantasy Origin are presently on sale for buy two, get one free offers at GameStop and Amazon..