Darksiders 3: The Players will have Multiple Endings based on their Choices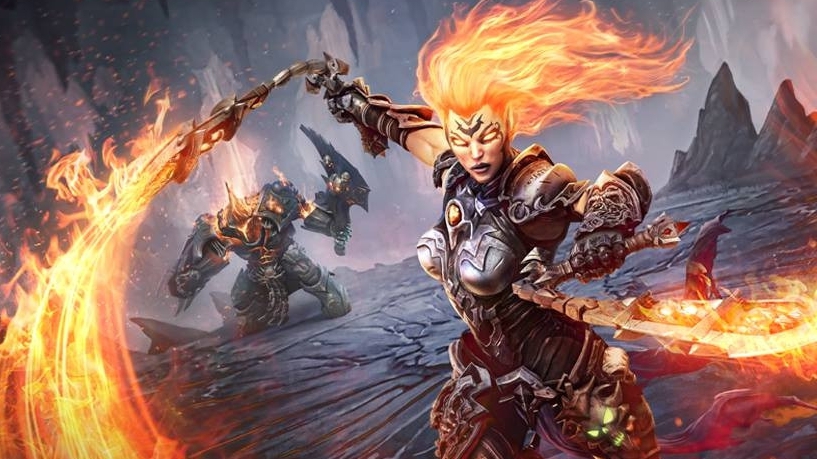 People have been waiting for Darksiders 3 for a very long time now. The game will be launching later in 2018. The 3rd installment of the Darksiders series will feature Fury as the main playable character. Of course, the game will have improvements of the features that were in the previous 2 games. Additionally, the game will include multiple endings basing on the choices of the players.
A popular gaming magazine has recently revealed in its preview of Darksiders 3 that Fury will come across a few points along her journey, where she will have to make certain decisions. These decisions will lead the players to various endings. Moreover, each decision will have a certain impact on the gameplay also. This new idea will increase the involvement experience of the players in the game.
If we talk about the prequels of the game this idea was never there in the first place and both games had a very straight set of stories. These stories brought War and Death to an adventure of their own motivations.
There is no news on whether the various endings of the game will affect the overall storyline of the franchise. However, this seems highly unlikely as it has taken a decade for the developers to work on the Darksiders story ark.
In another revelation Gunfire Games have confirmed that Fury will be getting the voice of Cissy Jones in Darksiders 3. Jones has given her voice for various characters in various titles. She has a versatile voice that has featured in Life Is Strange as Joyce Price, Firewatch as Delilah, Destiny 2 as Sloane and some other big titles including The Walking Dead.
The plot setting of Darksiders 3 will be before the Darksiders 1. Fury will fight against the escaped 7 deadly sins. The developers have already revealed the outlook of the 2 of them, Sloth and Wrath. Fans have already been comparing Darksiders 3 with God Of War because of the Fury's weapon shown in the gameplay videos.