DJI's New Drone Lineup may Contain 360-degree Surrounding Awareness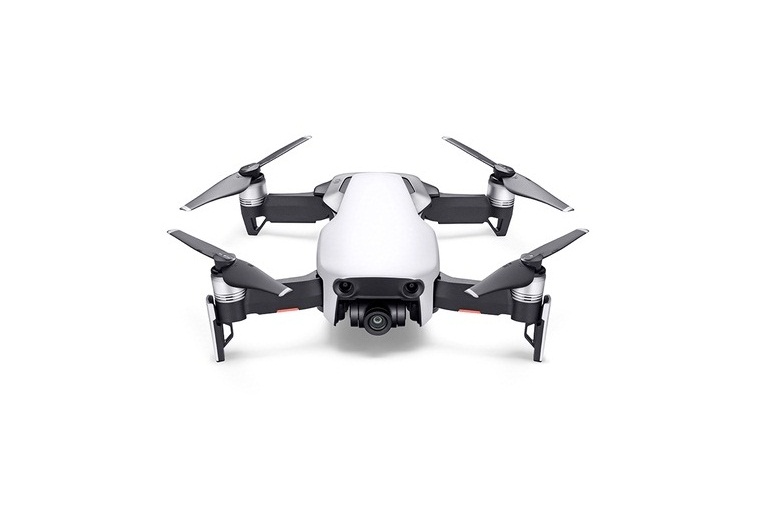 DJI has launched its semi-pro line of drones for some of the less expert users who just want to play around. This lineup is now easily accessible by the users in the shape of Mavic Air. But now the question arises about professionals who want to use Mavic Pro lineup. These people have an expanded wish list that they want to fulfill. A new photo has been obtained about the second in the line Mavic Pro which goes by the name Mavic 2. Aside from the arms using folding propellers, which is the signature feature of Mavic Pro, the drone will now have side cameras to avoid the obstacles. This will make the drone 360-degree obstacle avoider. For the professionals who have to use the drones in very uneven and craggy surroundings, this can be a very important feature.
With the drone-filmography making its way in the industry, Mavic 2 has the potential to do a decent aerial cinematography itself. The footage of this device clearly shows a removable gimbal which will be used to swap the cameras. With this adjustment, they may have to offer a big sensor with it. It may be a burden on the pockets of the buyers but it will support those who will give up on the easy mobility to have the best shots.
Some other possible points might be:
Now with the footage of this drone has been out the only things that are left to be explored are the release date and the price of Mavic 2. The first date has been moved further from the July 18th. The price of previous Mavic pro was $999, this device will definitely have an elevated price. So, in order to get good sales, its features better be attracting the buyers. As the people will need a good convincing to prefer this device to Air.