Doom 2 Mod Annie: Released After 12 years in Production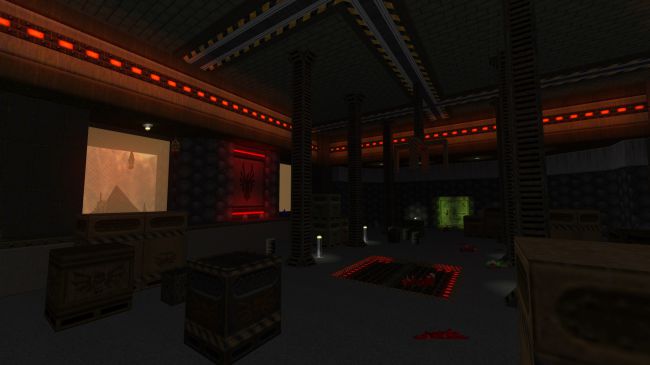 Doom 2 mod Annie's first episode was released yesterday. News has it that Annie was twelve years in development mode. It is developed and released by modder Serge Jaeken. Annie is also available on GZDoom. This peculiar new mod features some remarkable additions and upgrades to the original Doom 2 game.
Just Can't Get Enough of Doom
Severely obsessed with Doom modders are always launching and releasing new mods centered around the franchise's titles. Apparently modders just cannot get enough of Doom. Annie launched yesterday appears to be interesting. Annie is developed by an amateur modder. Serge Jaeken took twelve years to perfectly develop and produce this mod before eventually releasing its first episode.
Annie's Production
According to Jaken Annie boasts a couple of custom fundamentals including customized music, monsters, artillery and much more. Annie was created on GZDoom, which is why the mod benefited a lot from the features and visual effects that vanilla doom does not have. Annie and many latest mods including Brutal Doom are being developed on GZDoom.
This benefits the id scene, taking it beyond what the classics were capable of in 90's.  It appears more based off of and reminiscent of a Quake mod than a DOOM 2 mod. Unlike the older DOOM mods, Annie has slopes, scripts, 3D floors, and fogs. These highly developed and complex features make it quite a pleasant surprise to all those who wish to revisit DOOM 2.
The Plot and Demon Hunting
While rumors have it that a sequel to 2016's DOOM is still under construction, these efforts by fans are commendable. Modders are still concerned with producing maps and other additional features to the original game.
The episode of Annie released yesterday is just the first of four episodes. This one will have sixteen levels. the story and plot is much more captivating than the features and elements of the mod put together. The protagonist is a Spider Mastermind on the run from UAC(United Aerospace Corporation). She is transferred to a research facility on another planet,Thanatos. She was sent for the goal of defending against a demonic breach. They wish to re-engineer her to suit their ulterior purposes. Surprisingly this master plan goes horribly wrong. This is where you begin playing.
Jaeken explains the premise at the beginning of the game. UAC headquarters received news from Thanatos. The message was disrupted and chaotic, forcing them to take immediate action. The marines follow up with quick action and are sent to Thanatos to check up. However, they are met with extreme forces beyond their expectations causing them to be wiped out.
"As the only surviving member of your squad, you made your way into the nearest complex, hell-bent on shutting down the entire installation and facing the biggest threat that mankind has ever known…"
This is where the action packed demon fighting game begins. It is much of a surprise to the delighted fans. The other episodes can be expected to be launched within the next twelve years hopefully.