Eye-Catching Stock to Track: The Williams Companies Inc. (NYSE: WMB)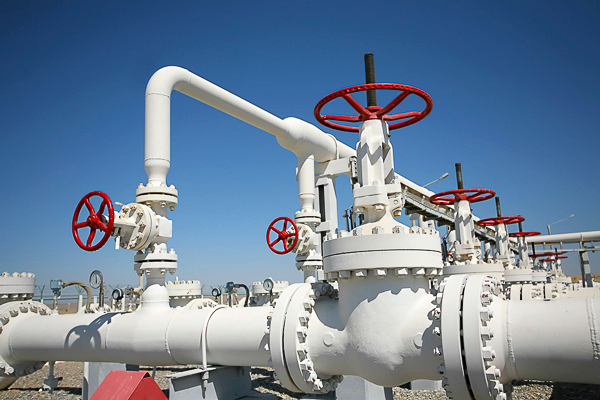 On Friday, Shares of The Williams Companies Inc. (NYSE: WMB) lost -0.67% to $26.68. The stock opened its trade at $27.03 and after floating in a price range of $26.60 to $27.24; the stock grabbed the investor's attention and traded 7,680,461 shares as compared to its average daily volume of 8.66M shares. The stock's institutional ownership stands at 88.10%.
Williams (WMB) recently declared its financial results for the three months ended March 31, 2018.
First-Quarter 2018 Financial Results:
Williams stated unaudited first-quarter 2018 net income attributable to Williams of $152.0M, a decrease of $221.0M from first-quarter 2017. The unfavorable change was driven mainly by the absence of a $269.0M gain in first-quarter 2017 associated with a transaction involving certain joint-venture interests in the Permian basin and Marcellus shale. Commodity margins were $59.0M lower due mainly to the absence of margins from the Geismar olefins facility, which was sold July 6, 2017. The unfavorable change also reflects the absence of $43.0M of gains on early retirement of debt and contract settlements and terminations, and $25.0M lower equity earnings due mainly to lower earnings at Discovery Producer Services. Partially offsetting the decreases were $90.0M increased service revenues due mainly to Williams Partners' Transco expansions and higher gathered volumes in the Williams Partners' West business segment and $43.0M lower operating and maintenance (O&M) and selling, general and administrative (SG&A) expenses. The year-over-year change also includes a modest increase in income tax expense reflecting the absence of a $127.0M prior-year benefit from the expected utilization of a capital loss carryover and a reduction in income attributable to non-controlling interests.
Williams stated first-quarter 2018 Adjusted EBITDA of $1.135.0B, a $10.0M decrease from first-quarter 2017. Williams Partners' current business segments improved by $53.0M over the same period in 2017, driven by $58.0M increased revenues from Williams Partners' Transco expansion projects being placed into service in 2017 and 2018 and a $14.0M increase in natural gas liquids margins. Partially offsetting the increases was a $23.0M decrease in proportional EBITDA from joint ventures due mainly to a noteworthy decline in volumes on the Discovery system. The improvement from Williams Partners' current business segments was partially offset by the absence of $49.0M Adjusted EBITDA earned in first-quarter 2017 from Williams Partners' former NGL & Petchem Services business segment mainly as a result of the sale of the Geismar olefins facility on July 6, 2017.
WMB has a market value of $22.24B while its EPS was booked as $0.03 in the last 12 months. The stock has 833.74M shares outstanding. In the profitability analysis, the company has gross profit margin of 70.90% while net profit margin was 24.00%. Beta value of the company was 1.43; beta is used to measure riskiness of the security. Analyst recommendation for this stock stands at 1.80.