Fortnite Android may Arrive Next Month Alongside Galaxy Note 9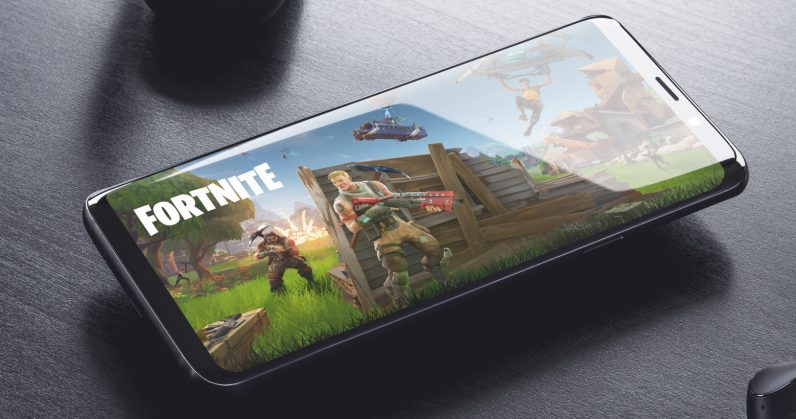 Fortnite Android is one of those apps that fans have been waiting for a whole year. The game is free to play and have the most popular Battle Royale mode in the game. Although, the game gained fame in a very short time but it is still not available for Android users to play. So far, there's no news for the Fortnite Android release date. But there's a silver lining to this news. According to some claims on the internet, the app is most likely to release alongside Samsung Galaxy Note 9. The same report also claims that the Fortnite will remain exclusive for Note 9 for 30 days before releasing on Google Play Store.
Additionally, the Galaxy Note 9 will include some features of the games. Those who pre-order the phone may receive V-Bucks up to $150. It is an in-game currency to purchase skins and other stuff inside the game. For the people who do not want the V-Bucks feature or don't even play the game at first place may receive a pair of Wireless AKG Headphones.
Fortnite Android: Why Note 9?
Now if the news is true then why has Epic Games chosen Galaxy Note 9 for Fortnite Android release? Furthermore, according to some sources on the internet, Samsung is working on a vapor chamber system for cooling the mobile. This cooling system will prevent the phone from thermal throttling. This means that Samsung wants to advertise Galaxy Note 9 as a gaming phone. So, what could be better than releasing such a phone alongside the most awaited game on this platform? Apparently, the best part about this release is that players may use the S-Pen for gaming on the phone. However, these are all just theories and fans actually need to wait for an official statement.
Fortnite Android: Possible Release Date for all Users
Galaxy Note 9 will releases next month between 9th and 13th August according to the rumors. The phone will be available for the public use till August 23. Even if the Fortnite Android is coming with the phone the rest of the Android Users may not get it before the end of September.