Fortnite Android Release Date News; The game may Arrive Sooner than Expected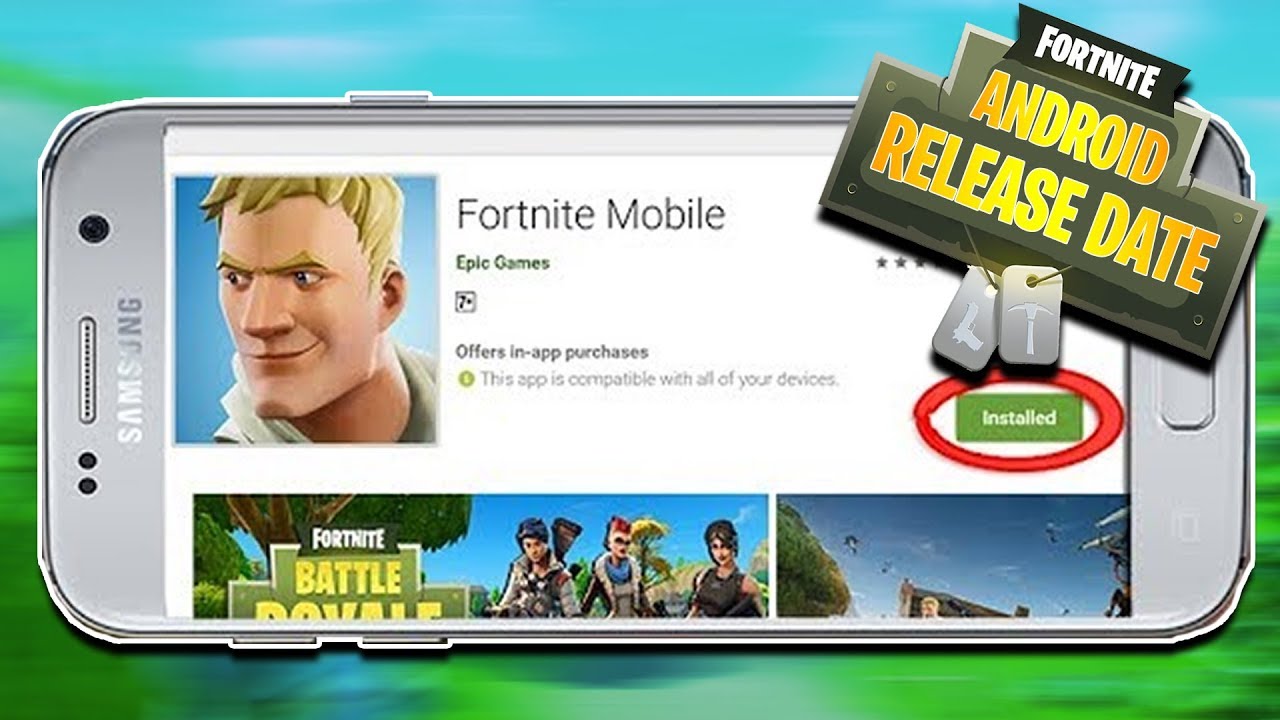 After the launch of iOS version, fans are now waiting for the Fortnite android release date to be announced. Of Course, the success of iOS version has proven that the game has a big potential for this platform. The iOS game has already generated a whopping $100 Million in global player spending. The app is free to play with in-app purchases for the optional customization of characters cosmetic.
In context with recently acquired data, the game's growth has slowed down on both PC and iOS. It seems like a good idea now to announce Fortnite android release date to boost the growth of Epic Games. The games company have not yet announced anything in this regard. But rumors have it that something is cooking up. A gaming giant, Tencent is currently dealing with and publishing the game in China. This thing is worth noticing that Tencent owns a small part of Epic Games. Tencent has just announced the release date of Fortnite Battle Royale release date for the Chinese Market.
Fortnite Android Release:
The release date for this version is July 24, 2018. Some of the rumors link this date to the Fortnite android release date for the region. This date also lies in Epic Games previous announcement to launch the game for Android in Summer 2018. But this doesn't mean at all the game will release on this date.
Speculations have it that the Android version of the game will release after the end of season 5. This season is bound to continue for 10 weeks covering almost whole of the summer period. There are some chances that Epic Games will wait until the release of Fortnite Season 6 before including Android players in the game.
From the technical point of view, it will be a difficult choice for the gaming studio. This due to the reason that servers may witness the highest traffic at the end of the season. More and more players are indulging in the game to complete the challenges for the Battle Passes. Epic Games is also planning to launch a crossover event towards the end of the season. Definitely, this will put a great amount of strain on the servers.
There is still no exact announcement of Fortnite android release date. While some people are expecting a beta period to help the developers to remove problems and bugs.