Fortnite Challenge Guide: 7 Floating Lightning Bolts Location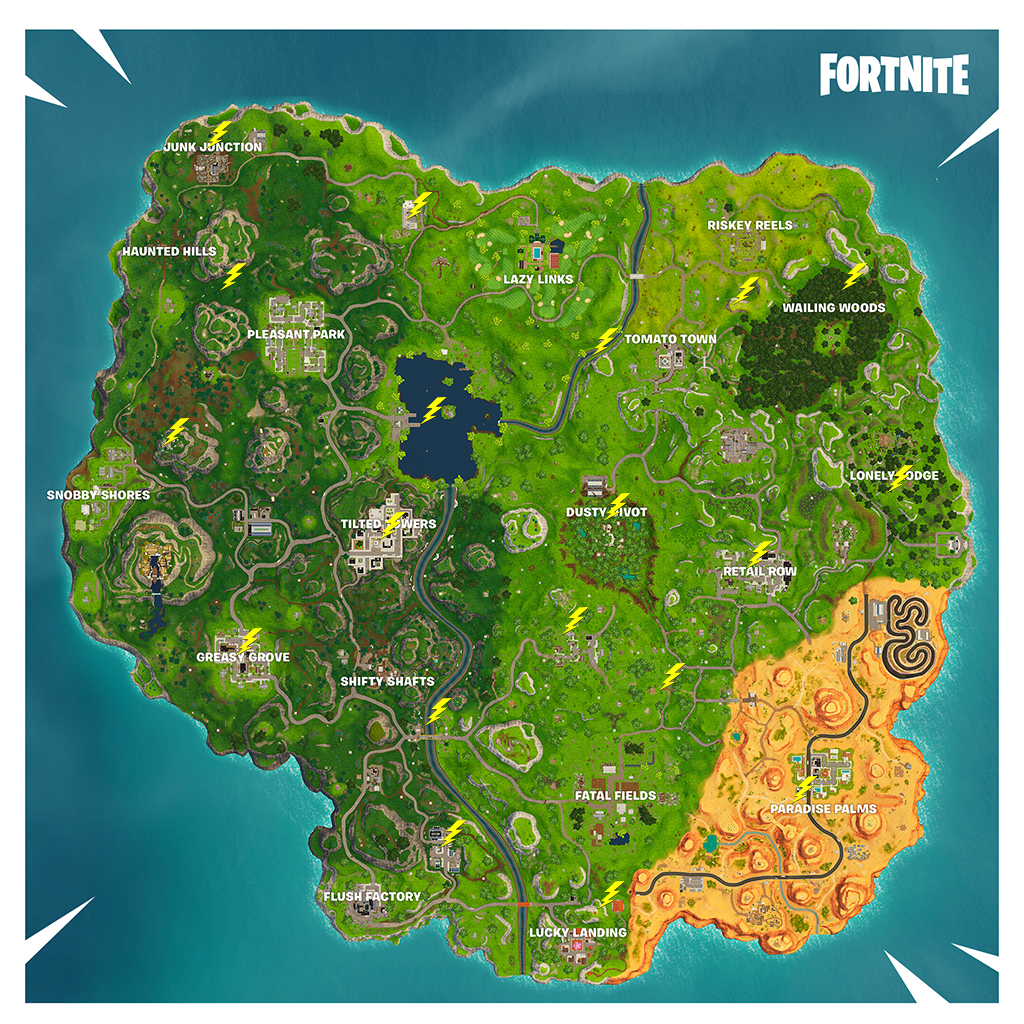 This Fortnite Challenge Guide will help you find what you're looking for the past week in the new challenges in the game. As the Fortnite: Battle Royale's 5th season is already underway. This means that players are already having a new set of challenges and new unlockable Battle Pass rewards. With the new season of the Fortnitie, Epic has also provided 7 new tasks of different difficulty levels in the game. This guide will be providing the help on seven floating Lightning Bolts location and search.
Just like other challenges that ask the players to track down various items around the island, seven floating Lightning Bolts challenge demands the same. They can easily be located when you're around them and can easily be acquired by pressing use button. But the catch is the players can't collect it during skydiving and other activities unless they have built a structure to these hovering lighting bolts.
The lightning bolts are easier to find once the players can know their locations. Mostly the stars are scattered around the same area. Another interesting thing to know that the number of Stars is greater than 7 so the challenge can be collected easily. In this Fortnite Challenge Guide, the players may learn the location:
Above a small hill at West of Tomato Town.
Above a small hill at West of Wailing Woods.
Junk Junction's most Northwest corner.
At the West of the tall tower's top floor in Lonely Lodge.
In Salty Springs above a house in the Northwest corner.
In Shifty Shafts Southeast area and going north of the bridge.
In Haunted Hills' southeast side between 2 large mountains.
After the completion of this challenge players will earn 5 battles stars which will add to their Battle Pass ranking in season 5. The weekly challenges have been divided into 2 main categories. One is free which is free for all players and the other is one for the players who have purchased the Battle Pass. We hope this Fortnite Challenge Guide will help players to get ahead of others.