Fortnite Store Guide; Frozen Shroud & Enduring Cape Leak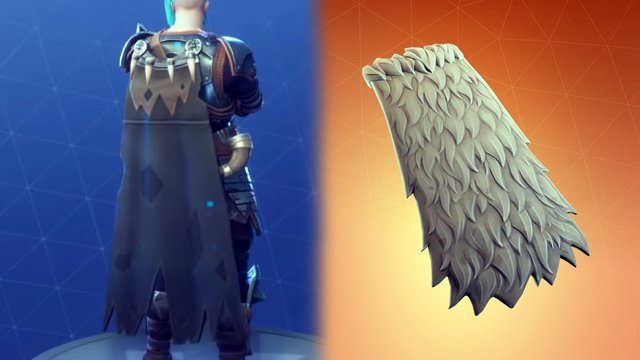 This Fortnite Store Guide will help the players to get an insight of the 2 newly leaked items in the store. Both the Fortnite Frozen Shroud & Enduring Cape bling items got leaked ahead of their launch. The data mining of these modes has revealed a whole lot of new items and characters in the Season 5 of Fortnite. The game store will allow the players to soon buy and equip the new items and cosmetics including Frozen Shroud and Enduring Cape. These new items are considered as some groovy and expensive stuff.
Enduring Cape
Moreover, to add in the Fortnite Store Guide, this Enduring Cape will be one of the fabulous back bling of the season 5, all thanks to the new leak. This battle-finished cape will help the players to achieve a Viking look of their Avatars. The Cape is certainly the part of the game's Magnus Skin. Look like a Viking warrior in the battlefields, acquire the loot and go to a tavern in Snobby shores to characterize the look. This item will cost the players a monstrous amount of 2000 V-Bucks but this cape will be worth it. Now the players can participate in battles with a bad boy look.
Frozen Shroud
This ragged back bling item will also help the players to acquire the Viking look if they don't get satisfied with one legendary bling. Fortnite Frozen Shroud will give a Gothic impression to the character's look. This back bling is all-black and ancient having tattered features. The leak has revealed it as a legendary item. The Frozen Shroud is part of the Fortnite's Season 5 Battle Pass item earnings. If specifically named; Ragnarok Level 3. To earn this item an additional of 75,000 XP is required and a rise to 100 Tier.
Furthermore, these 2 items will be worn with any skin the players want. Soon the items will be available for the players ready to create a Viking look of their Avatars. As both the items will cost the players a fortune, so they should follow this Fortnite Store Guide, and start saving some V-Bucks and level up their Battle Pass now.