Fortnite v5.21: Season 5 Added New Update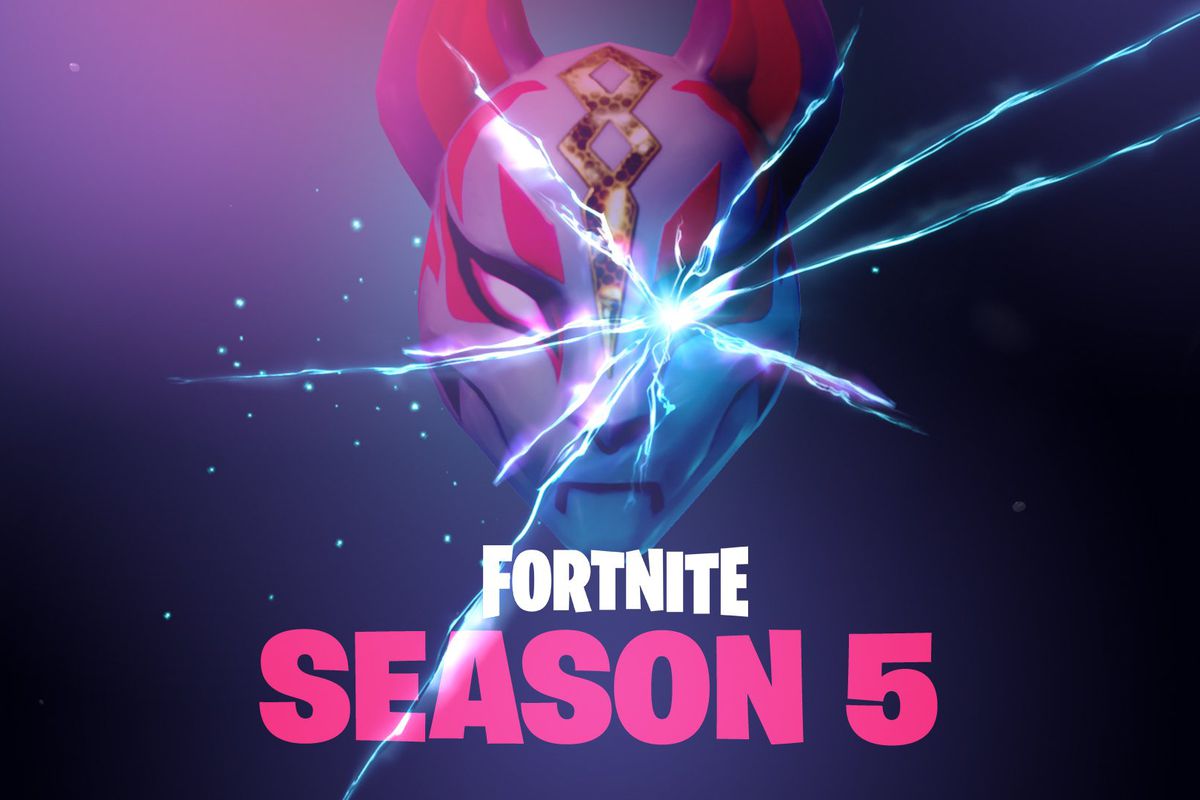 A new arsenal addition and several limited time modes have been added as an update to Fortnite Season 5. The limited time modes have been added to Fortnite's Battle Royale, and to Save the World. At midnight Epic Games announced through their Fortnite Twitter account that new patch updates, v5.21, will be rolling around today. Right when the season is halfway over, new updates have been dropped. Though not on the daily maintenance day, Tuesday. Included  is the all new and lethal to your enemies  Heavy Sniper Rifle . Furthermore Save the World has brought on board a hero, Thora, the new constructor! Thora is not only quick with trapping enemies and taking control of certain areas but she is here to save the day- or the world!
Fortnite Battle Royale: Soaring 50's!
Added to  Fornite Battle Royale is a new take on the 50 vs 50. This addition keeps you on your toes and focuses on movement. Another tasty tid bit is that upon falling from tall heights you can divert and re-deploy your glider. Other new updates on the map also include; Impulse Grenades, Launch and Bounce Pads. Fortunately your profile statistics will not be followed during Fortnite Season 5: Soaring 50's.  Additionally the chances of spawns getting trapped in the Spike Trap are lowered. Hurry up and get your fix of the game. It is after all a limited time edition.
Sniper Shootout!
This special limited time mode allows you to war it out with sniper rifles. However, there have been some removals and some other embellishments. Our all time favorite- Scoped Assault Rifles have been removed from this addition! What a bummer! But, interestingly Heavy Sniper Rifle has been included allowing us to go on a battle rampage. This lethal weapon not only takes down enemies, but buildings too, a 150/157 damage to players and 1050/1100 to buildings . Despite the fact that it causes detrimental effects on buildings and can take down enemies in one go, reloading Heavy Sniper Rifle takes some time! it is available in the Epic and Legendary mode.
Unlike the Soaring 50's sadly profile statistics will be followed in Sniper Shootout. Also spawns mingled in Floor Looting have been reduced to a 50%! The downside and bummer in this mode is that another favorite of the fans, the Minigun has been lowered from 2.5 to 1.5. Something else that fans have been looking forward to in this limited time mode is the improved animations, graphics and arts. A makeover and style update is expected!
A Bummer or not?
Despite their constant and religiously timely updates Fortnite Season 5 were facing some technical issues. iOS and Switch users will not be hearing the Double Barrel shot sound anymore. Along with this, the Timer will probably show an incorrect timing in the featured items section.
These limited time modes do come as a pleasant twist. Is this new addition to arsenal looked forward to? Yes! But does this account for a huge update from the Fortnite department? No it does not. This update was a nice little surprise when only a month remains of the Battle Pass to end.