Headset NS Glasses Will Turn the Nintendo 3DS Effect into Virtual Reality Device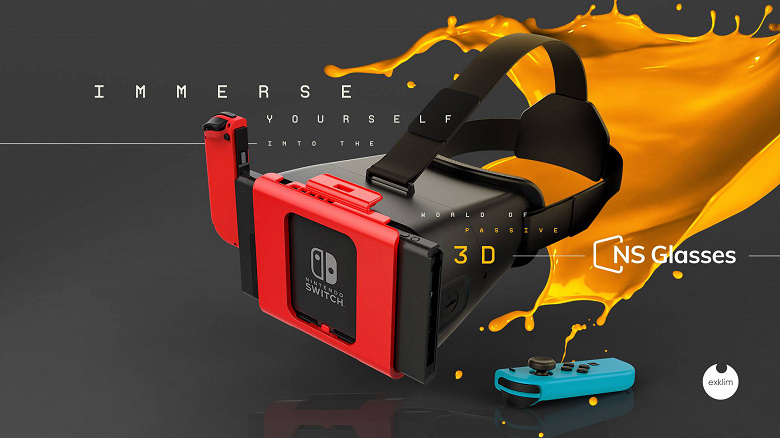 The Nintendo Switch game console is very popular. The New NS Glasses transform all existing bidirectional Nintendo Switch streams into "virtual reality" using color switching technology to highlight some game tones, providing an effect similar to the Nintendo 3DS effect. The device is also capable of smoothing pixels, softening the rough edges that result from the Nintendo Switch's 720p resolution.
As NintendoLife first reported, one company was so eager to play Zelda in VR that it took responsibility for patenting its own unique VR solution for the Nintendo Switch.
The overall design looks like a standard mobile headset VR, equipped to support the 6.2-inch Switch. The tablet is securely attached to a plastic mount that has several gaps for the fans of the device, which ensures proper airflow. Adjustable head belts and the upper strap that provide support for the player's head.
The headset will be available for $100 after its official release
To realize the effect in this headset, the Color Switching Technology is used, but it is not yet clear about the high-quality result. In addition, the headset has a solution in the form of "Pixel Smoothing"  technology