How to Clear Facetime History on Your Mac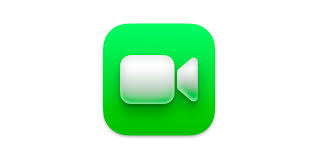 If you use Facetime on your Mac, you may want to clear your history occasionally. This can be done very easily, and we will show you how in this blog post. Keep in mind that clearing your Facetime history will also delete any recordings that you have made with the app. If you have any important recordings that you don't want to lose, make sure to back them up before clearing your history!
Read Also: How to Turn On Bluetooth on Your Mac
How to Clear Facetime History on Your Mac
The method of accessing the history of your FaceTime conversations on your Mac is brisk and uncomplicated. This includes calls in both audio and video formats. You may see your history by either selecting the FaceTime app icon in the taskbar or heading to Finder > Applications > FaceTime. Both of these options will get you to the same place.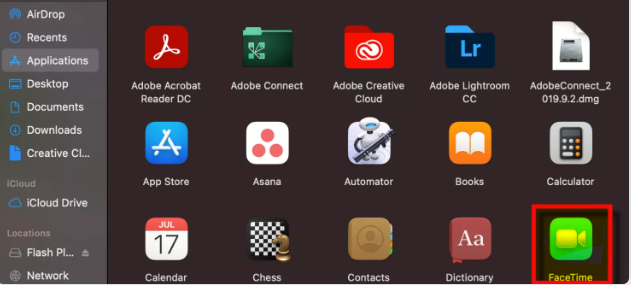 The application provides you with a rudimentary history of the calls that you have made and received on your Mac, with the most recent calls displayed at the top of the list. This includes calls that you made but were not answered as well as calls that you did not answer. Simply click on the information button that is located to the right of each entry to view the specifics of each call that has been received.
This displays information such as the name of the person you contacted or who called you (if you have their contact saved), the length of time the call lasted, as well as options to text, phone, or FaceTime the other person. Your FaceTime history is kept on Apple's servers for a period of thirty days, after which it is automatically deleted.
How to Delete FaceTime calls on Macbook
On a Mac, you can remove your FaceTime history in two different ways: by deleting an individual FaceTime call record or by deleting all recent FaceTime calls. On both the Macbook Pro and the Macbook Air, it is possible to erase FaceTime calls. To get started, just follow the instructions that are listed below.
How to remove a specific FaceTime call on Mac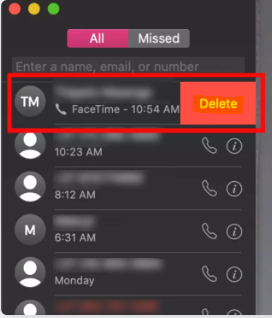 You may access your call log by selecting the FaceTime icon located in the taskbar.
Move your mouse pointer over the entry you want to get rid of. Drag your two fingers in a leftward direction across the trackpad.
Simply delete your FaceTime account by clicking the delete button located to the right of the FaceTime item.
Repeat this process for each individual call log that you want removed from your FaceTime history, and then click the Remove button. Obviously, if you have a large number of submissions to look through, this can become a very laborious operation. In light of this information, it is highly recommended that you remove any recent calls made over FaceTime.
How to delete all recent FaceTime calls on Mac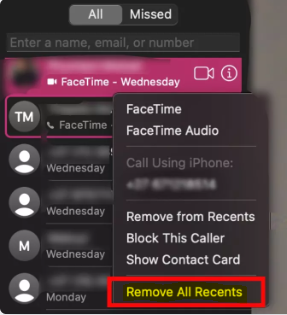 To access FaceTime, select the icon located in the taskbar.
Proceed to the FaceTime call of your choice.
Make a click on the trackpad using your two middle fingers.
To click, scroll down and then click. Take away all of the recent items from the menu.
Your most recent FaceTime calls on your Mac will be deleted in a few short moments after you follow the on-screen instructions.
FAQs
How do I get rid of FaceTime and messages on my Mac?
Choose one of the following options within the FaceTime application on your Mac: FaceTime must be turned off. Select FaceTime, then select Turn Off FaceTime. Note: Instead of shutting off FaceTime, you can prevent notifications from distracting you by activating Do Not Disturb or another Focus in Control Center. This will keep FaceTime running in the background.
Does iCloud save FaceTime history?
The uploading of this log will begin on your iPhone as soon as you activate iCloud on your device. Even if you deactivate everything else in iCloud, including calendars, contacts, and so on, your call history will still be synced as long as iCloud is turned on. With the release of iOS 10, voice over internet protocol (VoIP) applications like FaceTime, Skype, WhatsApp, and Viber are now also included in your call history.
Can you see deleted FaceTime calls?
There is no way to recover that information because the log was removed before the most recent iCloud backup, thus there is no way to get it back.
Does FaceTime video get saved anywhere?
The contents of FaceTime calls are never saved to our servers. FaceTime allows you to check in with either your Apple ID or just your phone number. If you check in to your smartphone with your Apple ID, you will instantly be signed in to FaceTime on all of your other devices.
Can Apple see your FaceTime calls?
In addition, the business makes the following statement on its website: "Apple may record and retain information about FaceTime calls, such as who was invited to a call and your device's network configurations, and store this information for up to 30 days."