How to Disable VBS (Virtualization-Based Security) in Windows 11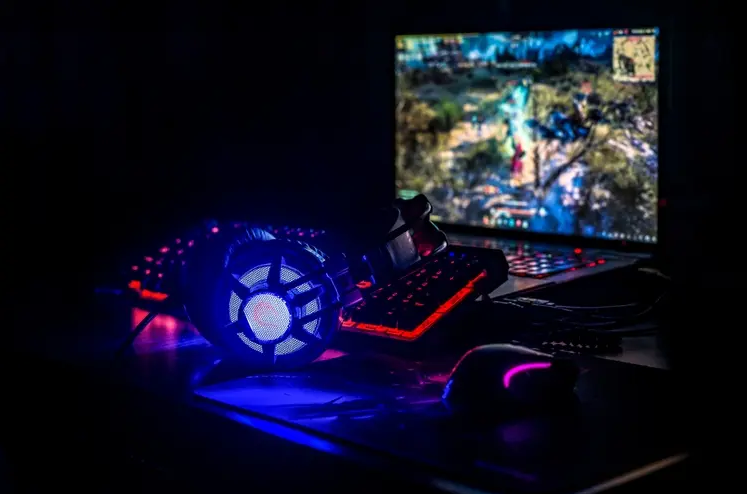 The Virtualization-Based Security (VBS) feature has been in the spotlight ever since Windows 11 was released, and it is activated by default on systems that are relatively new. This capability was also available in Windows 10, but it used a significant amount of the operating system's resources. Do not be alarmed if, after upgrading to Windows 11, you notice a decrease in the performance of your gaming system. If you have previously tried everything that you can think of, but nothing appears to work, it's possible that VBS is the cause of your low frame rates. This post will walk you through the steps necessary to turn off VBS in order to boost performance on Windows 11. So let's get started:
Read Also: How to Permanently Disable Firewall on Windows 11
How to Disable VBS (Virtualization-Based Security) in Windows 11
Here are a few different approaches that you can take in order to disable VBS.
With the Command Prompt:
Using the command prompt is another option for turning off VBS. It is important to keep in mind that before performing the commands, you must first allow access as an administrator.
It is need to repeat the following procedures multiple times in order to switch off VBS using the command prompt:
1. To open the Run command box, press the Win key and the R key simultaneously. Now, at the prompt, type cmd  and hit the Ctrl, Shift, and Enter keys to open the command prompt with administrative privileges.
2. In the text window, type "bcdedit /set hypervisorlaunchtype off." This will turn off the hypervisor.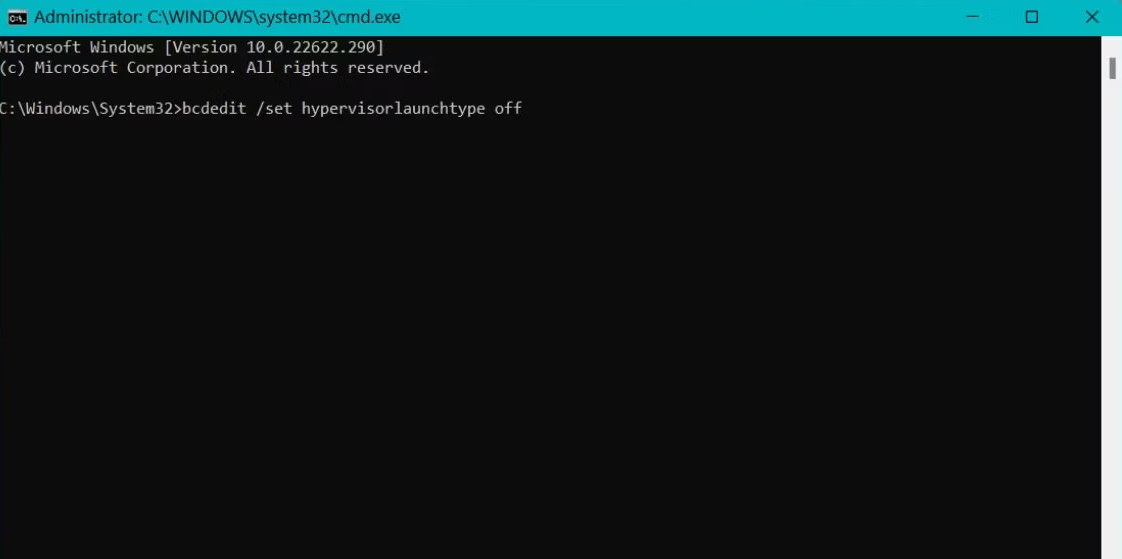 3. To carry out the instruction, you need to press the enter key. Hold your breath and wait for the execution to finish.
4. You'll need to restart your system. You won't have to worry about VBS any longer.
From the Windows Settings:
Carry out the procedures listed below in order to turn off VBS from the Settings app.
1. To open the Settings app, press the Win key and the I key simultaneously. You can access the Privacy and Security option by going to the menu on the left-hand side of the screen.
2. After clicking on Windows Security, select Open Windows Security from the drop-down menu that appears.
3. It's going to start up the Windows Security software. Device Security can be found in the menu on the left side of the screen.
4. Locate the section labelled "Core isolation," then select the option labelled "Core isolation details."
5. Now, check to see if the toggle for Memory Integrity is now on or not. If the feature is activated, you can turn it off by clicking on the button.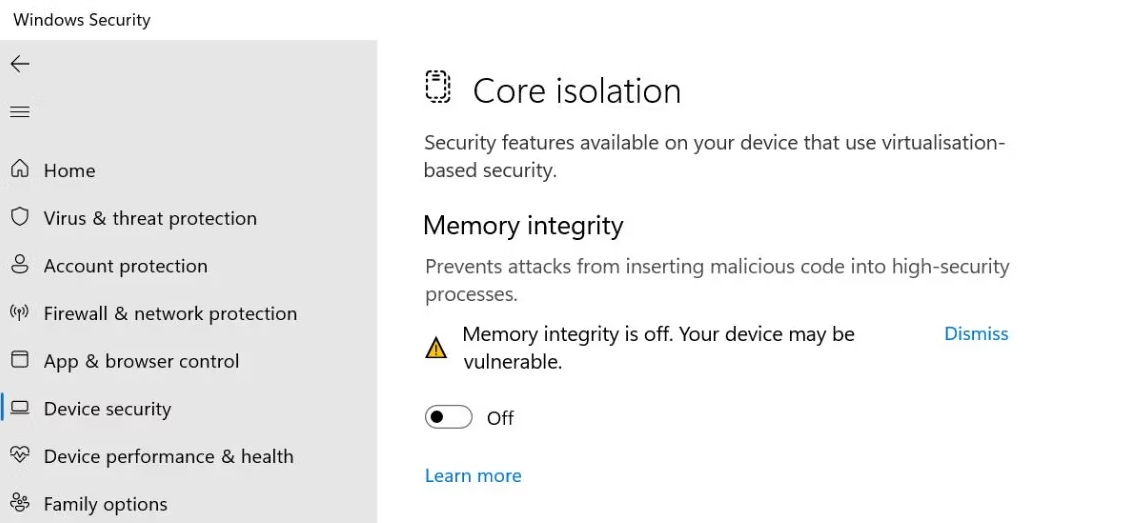 6. You'll need to restart your system. Try out a few different mobile apps and games to evaluate their overall performance.
FAQs
Is disabling VBS bad?
The performance of the game could be increased by up to 5% overall by disabling VBS, while the improvement was only 2% when playing at 4K ultra. And if you're using gaming technology of this calibre, we have a strong suspicion that you're also wanting to be able to play in 4K UHD. But, even when we have everything set as high as it can go, there are still some significant deviations.
How do I stop VBS from running?
Keep holding down the SHIFT key to prevent any VBScript code from being executed. For instance, if you open an item while holding down the SHIFT key, you can prevent the VBScript code for the Open event from being executed.
Does Windows 11 reduce game performance?
Also, Microsoft disclosed in the previous month that the performance of certain virtualization capabilities in Windows 11 can have an effect on gaming. Microsoft has supplied gamers with instructions on how to disable them, although it is essential to re-enable the features after having temporarily disabled them in order to prioritise the game's performance.
Is Windows 11 still worse for gaming?
Because of its game features, Windows 11 has the potential to improve PC games over the long term. But, at the moment, this system is not stable, so you should consider upgrading to it if you want to play games. Install Windows 11 and make the necessary adjustments to boost the system's performance if you simply cannot wait.
Should I disable VBS in Windows 11?
According to Microsoft, VBS lessens the damage caused by Kernel infections and other forms of malware. It is necessary to disable Virtualization-Based Security in order to optimise the efficiency of Windows 11 and to ensure a pleasant gaming experience (VBS). If you upgraded from Windows 10 to Windows 11 on a low-end gaming device or an older system, you may experience performance issues.