How to Downgrade iOS 16 to iOS 15 without Losing Data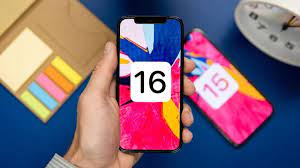 Without a shadow of a doubt, the most talked-about subjects in the world of iOS today centre mostly on the most recent release, iOS 16. There are a lot of people who use iOS who are eager to get their hands on iOS 16. However, it is important to keep in mind that the version of iOS 16 that is now accessible is still in the beta stage; as a result, it is likely to have some hiccups and issues that may cause the users to become frustrated.
As a result, you might want to go back to iOS 15 beta from iOS 16 beta. The good news is that there will not be any issues caused by your decision to revert to iOS 15.5. This is due to the fact that certain approaches can help you grasp how to go back to iOS 15 with as little stress as possible.
Read Also: How to Find Your Skype ID In Android and iOS
How to Downgrade iOS 16 to iOS 15 without Losing Data
1. Back Up iPhone before You Downgrade iOS 16 Beta
You are going to lose the data on your iPhone if you attempt to downgrade from the iOS 16 beta version to an earlier version of iOS. As a result, the very first thing that you need to do is create a backup of the data that is stored on the device. When you are finished lowering the operating system, you will be able to simply restore the data if you have this. iTunes is a tool that may be used to back up the information on your iPhone. Just make sure to follow these steps:
To change your profile name on your iPhone, go to "Settings" and then click on the name of the profile.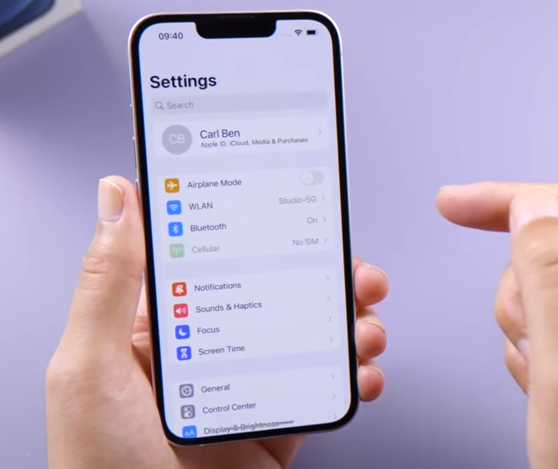 On the page, locate the option labelled "Find My" and ensure that it is disabled. Before you can finish the process, you will have to provide your Apple ID and passcode when prompted to do so.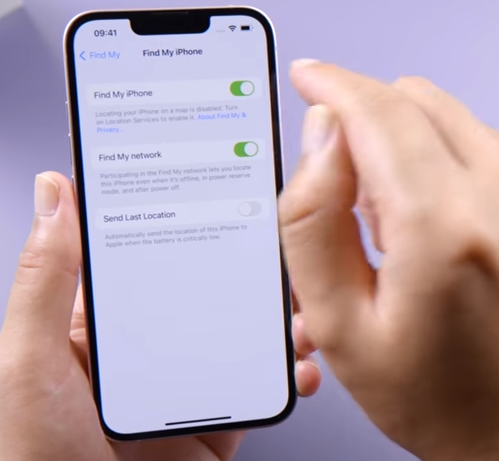 Connecting your iPhone to a computer requires the utilization of a USB cable.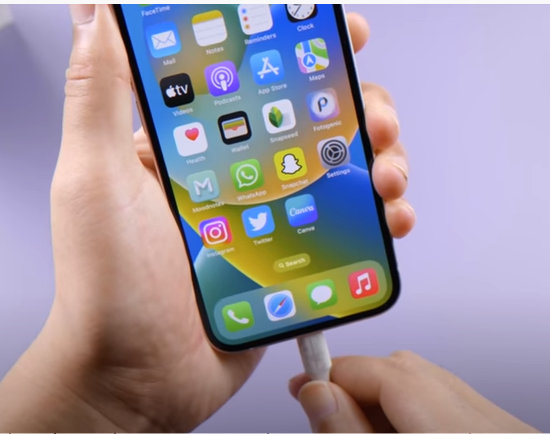 It is possible that you will be asked to "Trust This Computer." Simply input your passcode after clicking the "Trust" button. After that, open the iTunes application that is located on the computer and go to the "Summary" tab within iTunes.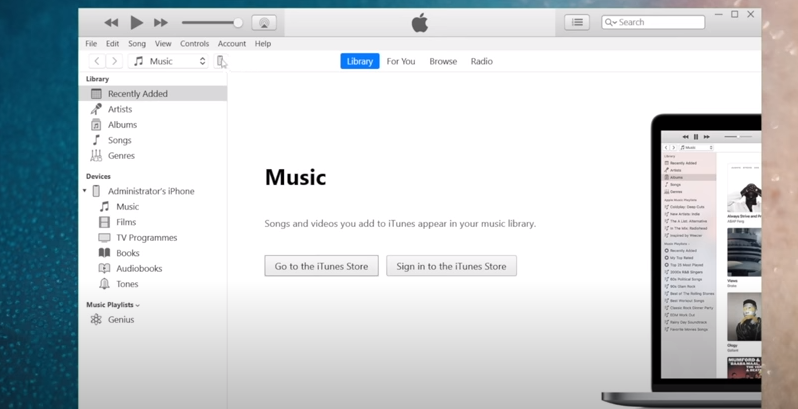 Go to the Backup field and choose "This Computer" as the location you want the backup to be created on as the preferred location. A local backup will be produced on your computer as a result of this action.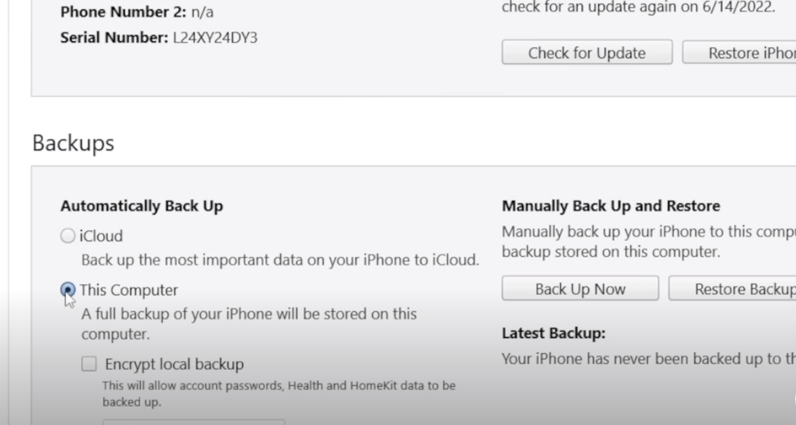 2. Downgrade from iOS 16 Beta with iTunes
You will need to utilize iTunes for the first technique, which is how to revert to an earlier version of iOS. Let's proceed on the assumption that you have already utilized it for the purpose of backing up your data. You can get the official iOS 15.5 firmware by opening a web browser on your own computer, going to https://ipsw.me/, and clicking the Download button.
You can select the model of your iPhone by navigating to the iPhone area of the site. Select the most recent IPSW file, and then hit the "Download" button to save it to your device.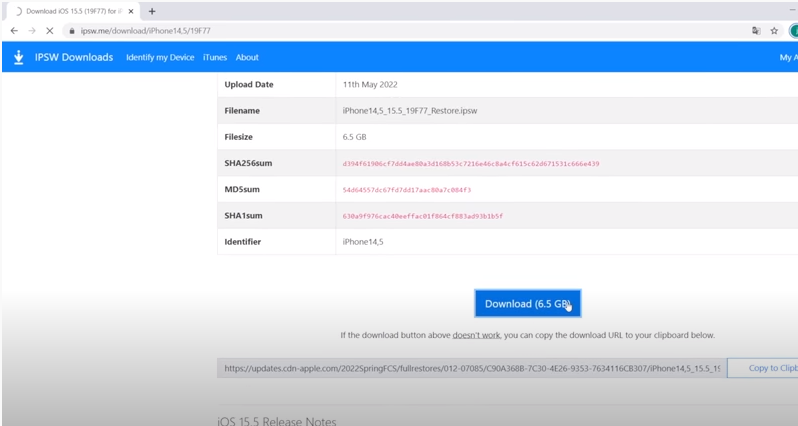 Now, launch iTunes on your computer while keeping the shift key pressed down on your keyboard. Next, select "Restore iPhone" from the menu. There will be a window that appears on the screen. Select the IPSW file that you downloaded earlier.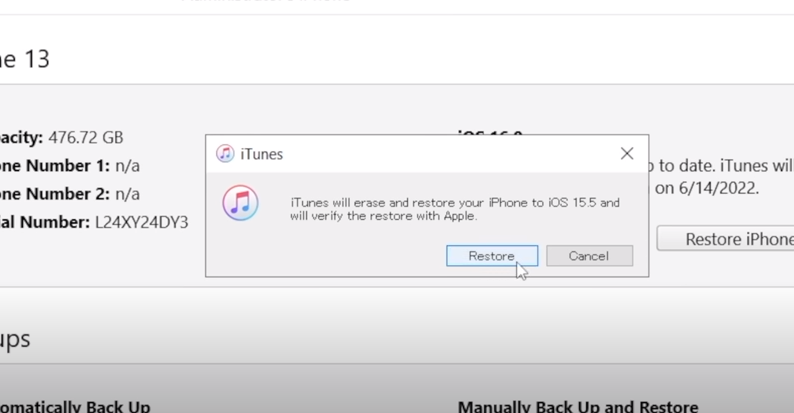 When you open the file, you will see that the screen will display the message "iTunes will delete and restore iPhone to iOS 15.5 and will verify the restore with Apple." Simply select "Restore" to get the iOS 16 beta downgrading process started. You will be able to see the progress of the downgrading on the screen.
After the downgrade is complete, you will need to configure your device as if it were brand new. At this point in the setup process, you should pick the option to "Don't transfer apps and data."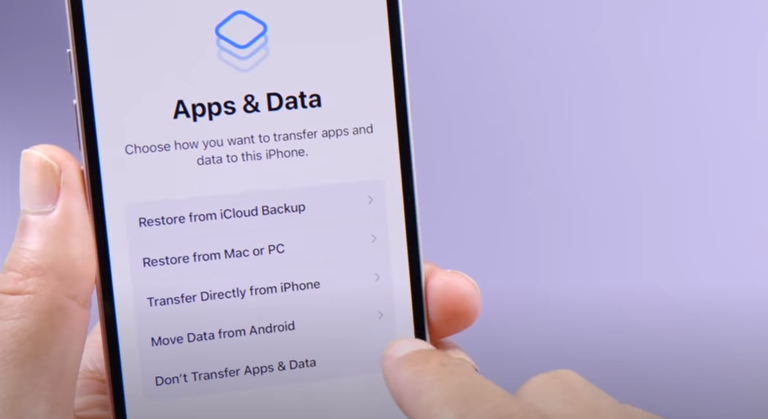 Verify that you want to downgrade via the Settings app.
FAQs
Is it possible to downgrade iOS version?
Using the iTunes app is one of the more straightforward approaches to lowering the iOS version on your device. Using the iTunes app, you are able to transfer firmware files that you have downloaded to your devices. You can update the software on your iOS device to an older version by utilising this function, which allows you to do so. Your phone will then be updated to the version that you choose in this manner.
How do I downgrade iOS after Apple stops signing?
It is necessary for you to download the unsigned iPhone Software (IPSW) file and then install it on your device in order to perform a downgrade to an unsigned version of iOS. You will, however, need to be aware that the installation procedure is not as straightforward as the standard operating system update.
Can you uninstall iOS 14 on iPhone?
Perform a restore on your iPhone or iPad so that it is running iOS 13. 1. You will need to completely erase all of the data on your device and then restore it in order to be able to uninstall iOS 14 or iPadOS 14. It is imperative that you have the most recent version of iTunes installed on your Windows-based computer and that you keep it updated.
Why can't I delete my iPhone update?
The only way to remove these updates is to delete the Documents and Data associated with the relevant app. On the iPhone, it is not possible to remove Documents & Data in a straightforward manner. You will need to delete the individual apps, then look for and reinstall an older version of the problematic programme from the iOS app download centres after you have deleted the individual apps.
What happens if I delete update on iPhone?
Your iPhone's storage holds all of the apps currently installed on your device, including the "Software Update" app. To choose it, kindly scroll down and click on it. Choose the precise iOS update you want to remove, and then click the "Delete Update" button. The update has been removed, which means that your iPhone will not receive the iOS 13 upgrade at any point in the future.
Why does Apple not allow downgrade?
As a preventative step, Apple does not offer support for rolling back iOS to an older version. If you were to downgrade to an older version of iOS, you would be exposing your phone to unauthorised access by exploiting vulnerabilities that were uncovered in prior versions of iOS.