How to Fix Apex Legends Won't Launch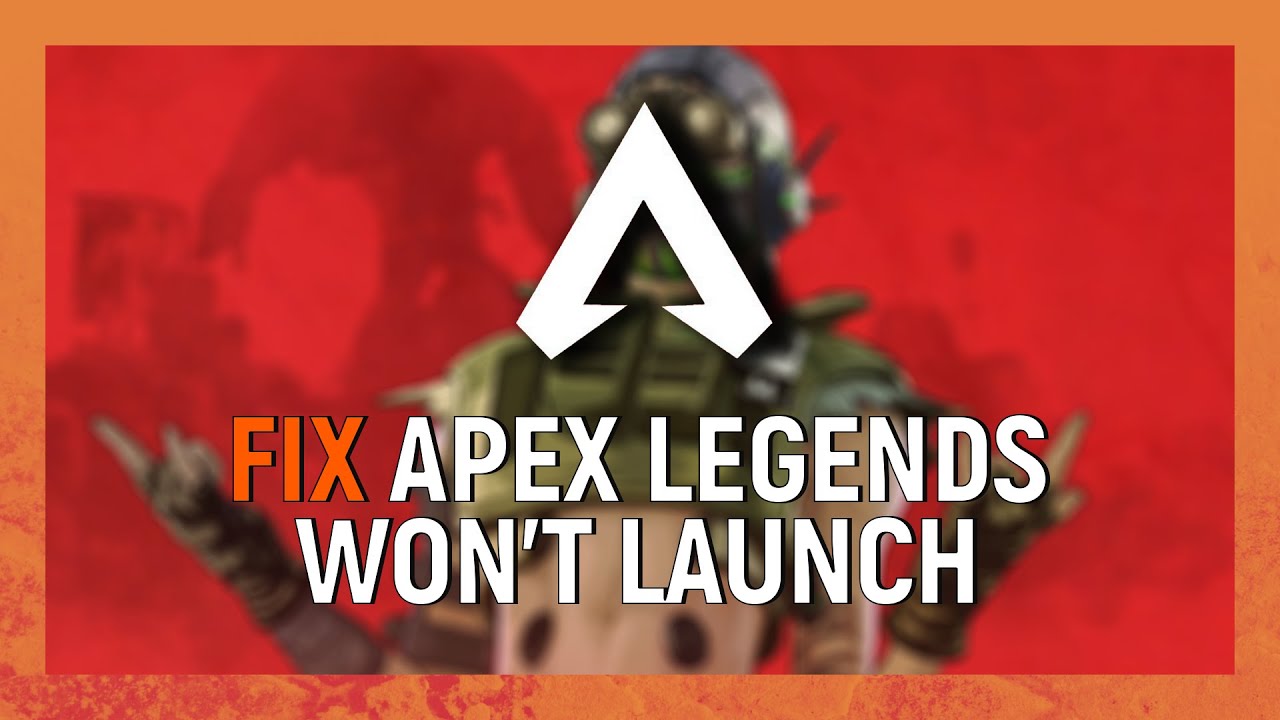 Apex Legends is one of the most recent battle royale games to hit the market, and it is now available on the PlayStation 4. It's also arguably the most recent title that can compete with Fortnite and PUBG on a level playing field. Apex Legends, on the other hand, has a long way to go before it can catch up with or even surpass those games. The game's overall stability is one of the things that needs to be improved.
Many Apex Legends gamers continue to experience unforeseen troubles despite the fact that the game has been available for nearly three years. While it is impossible to completely eliminate bugs and glitches from a game, there is still a lot of potential for EA to lessen the number of issues that players are experiencing. In all likelihood, if you're looking at this, you're having difficulties starting Apex Legends.
Ordinarily, this type of problem with a game is caused by corrupted or faulty installation files. But it could also be caused by incorrect system setups, malfunctioning display drivers, or the fact that you are playing an out-of-date version of the game. Another possibility is that your machine does not fulfil the minimal requirements for the game, which would explain why it is unable to launch. We've chosen to provide a tutorial to assist you in the event that Apex Legends will not launch on your PC.
Let's get this started!
Read Also: How To Unlock Apex Legends Heirloom Packs Calculator
How to Fix Apex Legends Won't Launch
1. Check Your System Specifications.
Whether Apex Legends will not launch, you should first examine your hardware to see if it is the cause of the problem. To be able to play Apex Legends, your computer must fulfil the minimum system requirements given by the developer.
Here are the minimum system requirements of Apex Legends:
Processor: AMD FX 4350 or Equivalent / Intel Core i3 6300 or Equivalent
Memory: 6GB – DDR3 @1333 RAM
Graphics Card: AMD Radeon™ HD 7730 / NVIDIA GeForce® GT 640
OS: 64-bit Windows 7
DirectX: 11 Compatible video card or equivalent
Hard-Drive Space: 22GB
If your system does not satisfy this criteria, the only option available to you is to upgrade your present hardware configuration. When your system meets or exceeds the requirements of the game, however, you should go to the next method listed below, as described above.
2. Restart Your Computer.
One of the quickest ways to fix most issues on Apex Legends is to restart your system. This will allow your computer to reload its resources and eliminate any errors that may have occurred during use.
Follow the guide below to restart your computer:
On your keyboard, press the Windows key to open the Start Menu.
After that, click on the Power Options tab.
Finally, choose Restart to reboot your system.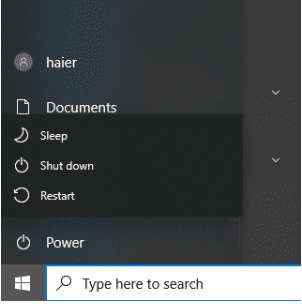 After that, try launching Apex Legends again to see if the problem has been resolved.
3. Run the Game As Admin.
Apex Legends may not have the proper permissions to access your system, which prevents it from launching. To fix this, try running the game as an administrator to grant it full access to your system.
Here's how you can run Apex Legends as an administrator:
First, right-click on Apex Legends and choose Properties.
Next, go to the Compatibility tab.
Lastly, enable the 'Run this Program as an Administrator' option and save the changes.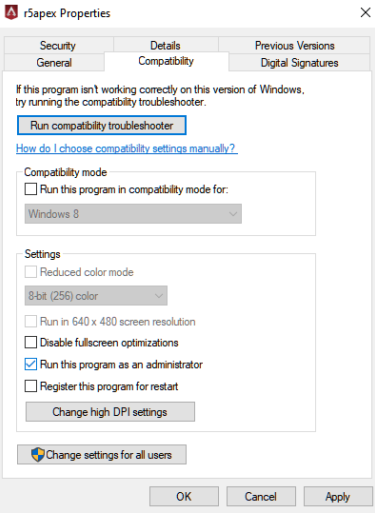 Try launching the game again to see if Apex Legends is still not launching properly on your machine.
4. Update Your Graphics Driver. 
The fact that your device drivers are not working is yet another reason why Apex Legends isn't launching properly. Because the game requires the power of your GPU, your display drivers must be functional and up to date in order to avoid problems.
Follow the steps below to update your display drivers on Windows:
First, press the Windows + X keys on your keyboard to access the Start Menu.
After that, click on Device Manager and expand the Display Adapters tab.
Lastly, right-click on your graphics card and choose Update Driver.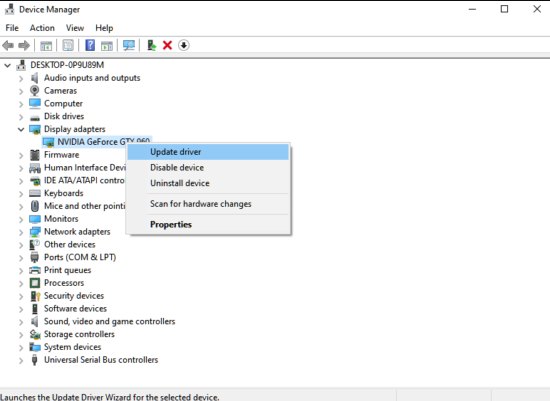 After you've updated your drivers, restart your computer to see if the game will now launch properly.
5. Repair Apex Legends Game Files.
Apex Legends' installation file may have gotten corrupted due to errors and bugs in the game. Fortunately, Steam and Origin have a built-in tool that scans game installation files and automatically repairs broken or missing resources.
On the Origin Launcher, here's how you can repair Apex Legends' game files:
First, go to your dashboard and click on My Game Library.
After that, right-click on Apex Legends.
Lastly, select the Repair option.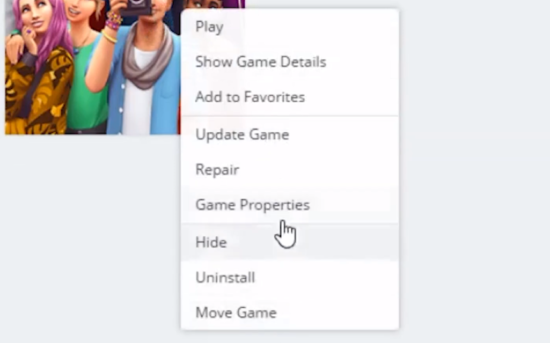 Users of Steam should follow the methods outlined below to fix their game files:
On Steam, go to your library and find Apex Legends.
Next, right-click on the game and choose Properties.
Finally, open the Local Files tab and click on Verify Integrity of Game Files.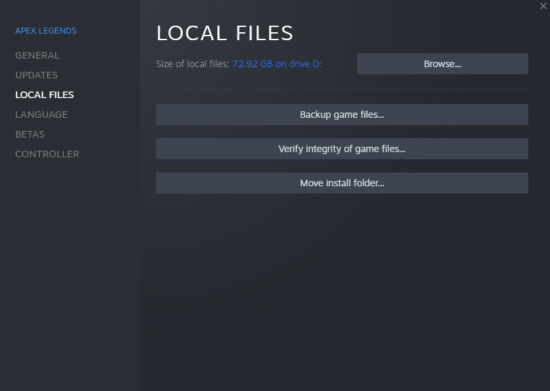 Whether Apex Legends does not launch after you have repaired your game files, try restarting Steam or Origin Launcher and seeing if the game will launch.
Video