How to Get fuboTV on Fire Stick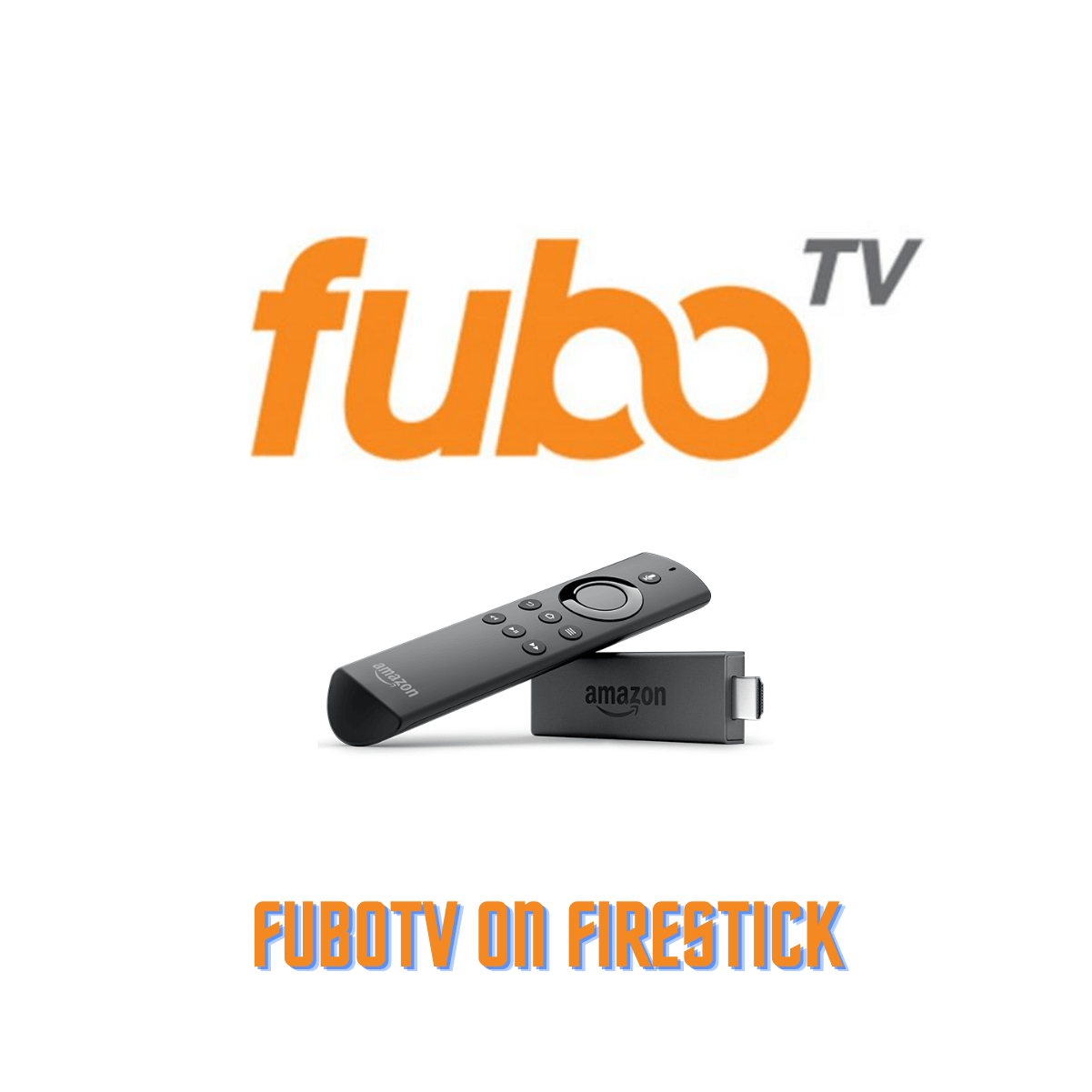 The fuboTV app for the Fire TV Stick gives users access to a large choice of live and on-demand sports programmes that they may watch to satiate their enthusiasm for sports. This guide will walk you through the process of installing the fuboTV app on your Fire Stick streaming media player in a step-by-step manner.
Read Also: How to Restart Your Firestick
How to Get fuboTV on Fire Stick
The fuboTV app may be downloaded for free on any of Amazon's Fire TV Stick streaming devices or Fire TV Edition TVs that are running Android OS 5.0 or a later version.
Because it only takes a few seconds and can be done without even turning on your Fire Stick, initiating the app download from the Amazon website is the simplest way to download the fuboTV app onto your Amazon Fire TV Stick. This makes it the recommended method for downloading the software.
1. Launch your favourite web browser and navigate to the Amazon website.
2. Move the mouse pointer to the area labelled Accounts & Lists, then click the Sign in button.

3. Followed by selecting Continue, you will be prompted to enter the email address or mobile number that is associated with the Amazon account that is linked to your Fire TV Stick.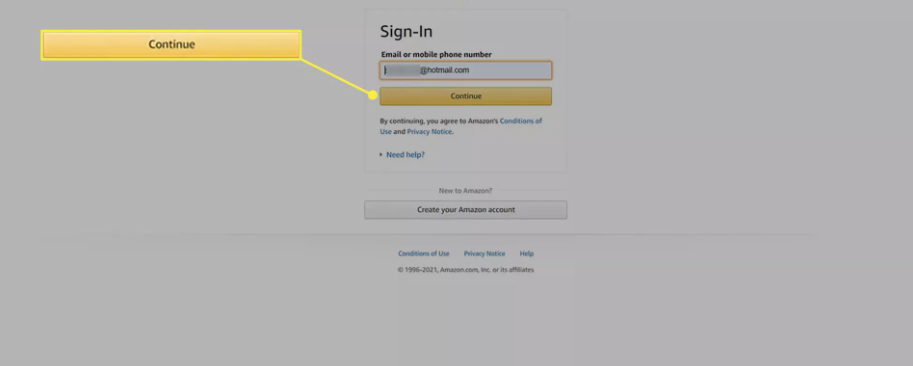 4. After entering your password, pick the Sign-In button.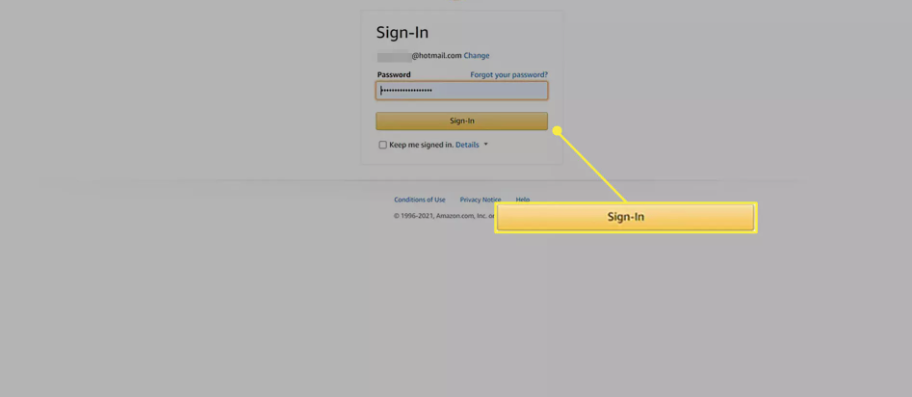 5. Launch the page for the fuboTV app.

6. Make your selection from the dropdown menu located on the right to select your Fire TV Stick.

7. Choose to Get the App.

8. After a few seconds have passed, the page should reload, and you will be presented with a confirmation message alerting you that the fuboTV software has begun installing onto your Fire TV Stick. The downloading process ought to take no more than a couple of minutes.

9. It is expected that when you turn on your Fire TV Stick, you will be presented with a brief notification informing you that the app download is now complete. While this is displayed on the screen, you can launch the application by pressing the button on the Fire Stick remote that has three horizontal lines.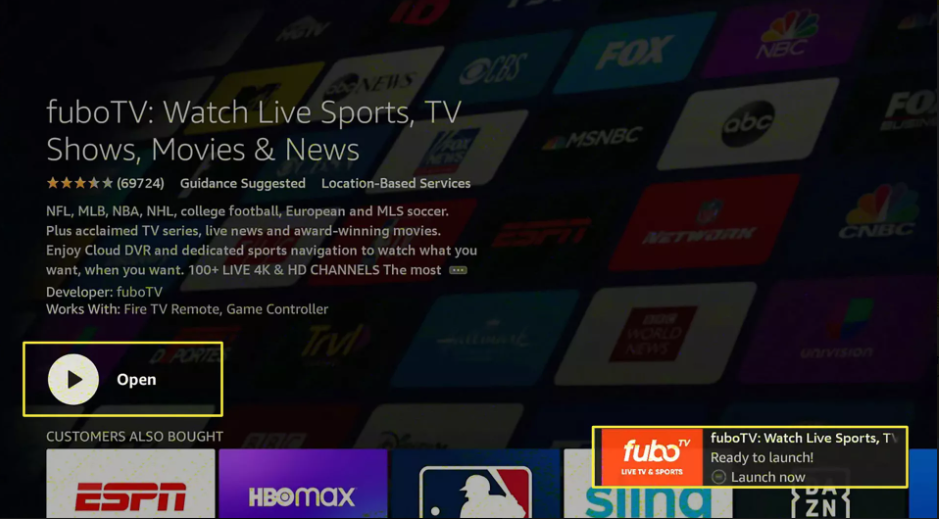 10. Choose the Join In option to enter your login information for your fuboTV account, or choose the Start Free Trial option to sign up for a subscription that includes a free trial period.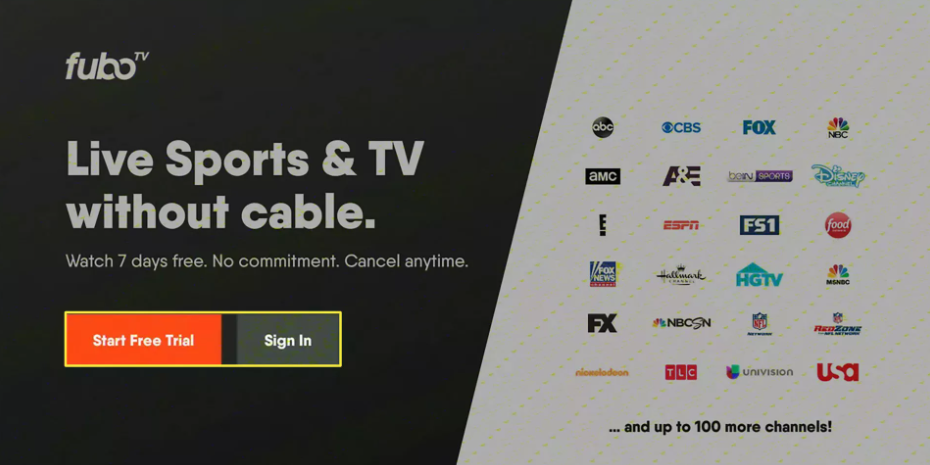 FAQs
What equipment is needed for fuboTV?
At this time, FuboTV may be accessed through a variety of platforms, such as streaming devices, computer browsers, Smart TVs*, mobile devices, tablets, and more! Android OS 5.0 (Lollipop) or a later version is required for all Fire TV devices and Fire TV Edition TVs with built-in Fire TV functionality.
Can I watch fuboTV without WIFI?
Can I stream fuboTV even when I'm not connected to my home network? Anywhere in the United States is a good place to watch fuboTV. When you are not using the Wi-Fi network in your own house, the channels and material that you are able to stream may be different from what they are when you are using the network in a different location.
Do you need internet for fuboTV?
Your viewing preferences will determine the minimum required internet speed for you to experience fuboTV. If you have numerous people in your home streaming material or playing games at the same time, you will require a more powerful internet connection to accommodate the increased demand.