How to Keep iPad From Sleeping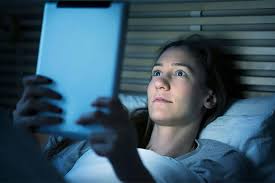 Many iPad owners are curious about how to disable their iPad's automatic screen-sleep feature. Changing the iPad's settings to prevent it from going to sleep and shutting off the screen is a simple process.
If you're not familiar with the iPad's sleep and screen-off mechanism, it's the default since it conserves battery life and improves device security because it sleeps itself and locks itself with the device password when it's not in use. That's all well and good, but if you're using the iPad as a display or kiosk, or if you're reading anything while cooking, reading, or referring something on screen, you could find the iPad's automatic sleep behaviour to be unduly pushy.
While the automated screen-sleeping behaviour occurs while the user is inactive, the automatic display brightness adjustment occurs when the ambient light levels change. Auto-brightness may be disabled or enabled in iOS if desired, however keep in mind that it has moved to a new place in Settings from iOS 11 onward.
Read Also: How to Disconnect an iPad From an iPhone
How to Stop iPad Screen from Sleeping and Locking
By following these instructions, you can prevent the iPad from snoozing the screen while you're not using it, or you may prolong the time it takes for the screen to go to sleep.
1. On an iPad, open the "Settings" app.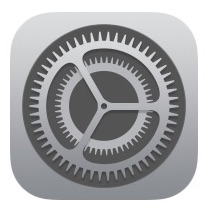 2. Select "Auto-Lock" from the "Display & Brightness" drop-down menu.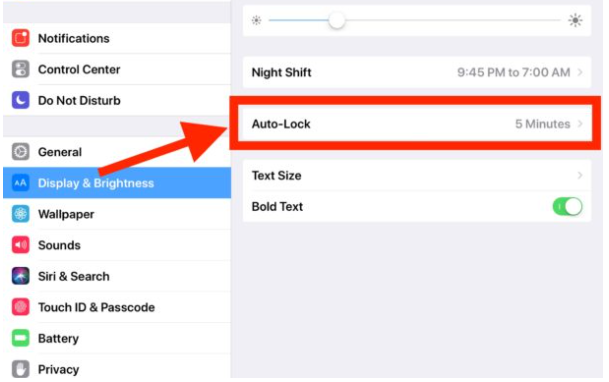 Select one of the following options that best meets your iPad display requirements:
Never — If you want to entirely prohibit the iPad from sleeping on its own, select "Never" as the option. This will prevent the iPad from ever sleeping on its own.
2 minutes
5 minutes
10 minutes
15 minutes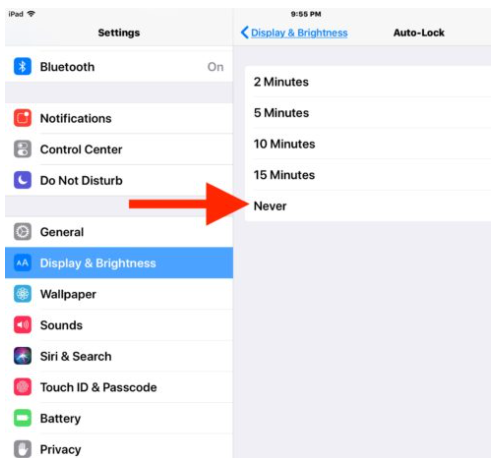 Select "Never" to entirely stop the iPad from sleeping, but be aware that you will have to lock the iPad display yourself by pressing on the lock/power button (or using the virtualized lock button via Accessibility). Never option has security and privacy implications since anybody may use the iPad at any time by strolling up to it in the awoken and active state without having to enter a PIN or password. In order to keep your iPad safe, you or the last person on it will have to shut down and press the lock button.
For many users, the 10 or 15-minute settings are a good middle ground since they give them enough time to gaze at a screen without touching it before the iPad displays automatically shuts off. The 15-minute option is popular with hobbyists, musicians, and chefs who use an iPad as a recipe keeper while cooking, and it has the added benefit of shutting itself off for security and privacy reasons after 15 minutes of inactivity for those who prefer to keep their personal information private.
To be clear, the setting is still there, but it's situated elsewhere, in the General settings area of your iPad, rather than the Display settings. For those who are interested, this setting is also available on iPhone and iPod touch, but it appears to be less frequently utilized on the smaller, more portable gadgets.
Video