How to Log Out of Fortnite on PS4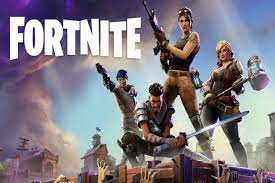 If you're playing Fortnite on your PlayStation 4, chances are you'll want to log out at some point. Maybe you're done for the day and want to quit the game; or maybe someone else wants to use the PS4 and you don't want them to be able to see that you're in Fortnite. Whatever the reason, it's easy enough to log out of Fortnite on PS4. In this guide, we'll show you how!
Read Also: Here is How to Appear Offline on Fortnite
How to Log Out of Fortnite on PS4
You may be seeking for a certain log-out option from the main menu of Fortnite once you have successfully launched the game. There is a technique to confirm that you have been logged out of the system, but unfortunately, it is not as easy as it sounds.
Step 1: First, from the main menu of the game, pick Options, then scroll down until you reach the Support option and select it. This will launch the web browser on your PlayStation.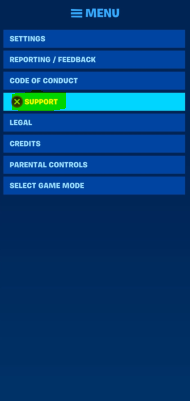 Step 2: You will then be led to the website for Epic Games; once the page has loaded, navigate to the top right of the screen and click the Sign In option.
Step 3: Make use of this in order to log in to your account with Epic Games (keep in mind that you might have to use a verification code to get signed in).
Step 4: Once you've successfully logged in, return to the previous location, and you should now see your username. When you move your mouse pointer over it, a new choice that is called Account will emerge; select that option.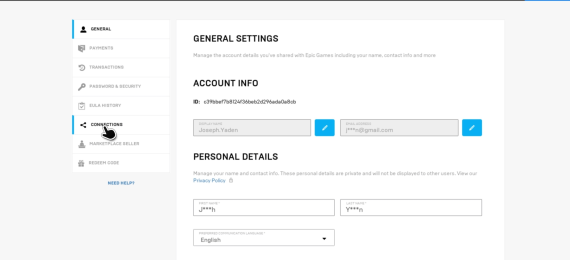 Step 5: Clicking this button will take you to a new page with a number of options listed down the left-hand side of the screen. You will want to select the Connections option from the drop-down menu.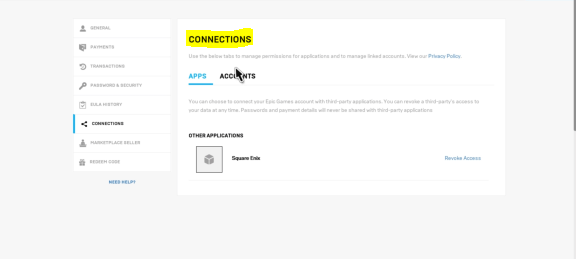 Step 6: Since the Apps option is selected by default, you will need to select the Accounts option. You will be able to view a list of all of your Fortnite connections, including those created over the PlayStation Network, once you do this.
Step 7: After choosing PlayStation Network, selecting all of the checkboxes, and pressing the Unlink button. Your Fortnite session on PS4 will end as a result of this action. You may log out of other platforms, such as the Xbox One and the Nintendo Switch, by following the same steps.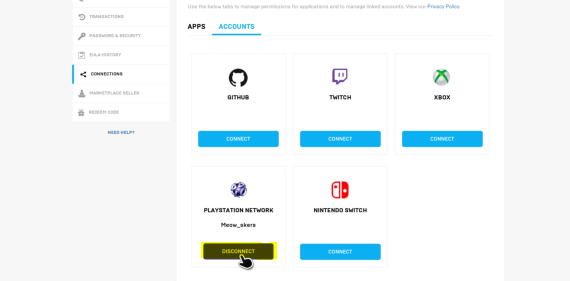 FAQs
Can you log out of your Epic Games account on PS4?
On the PlayStation 4, you are unable to sign out of your Epic Games account directly; however, you can effectively sign out of your account by disconnecting your Epic Games account from your PlayStation Network account. It is necessary to disconnect your accounts from the Epic Games website before you are able to sign out of your Epic Games account on your PS4.
How do I log into a different account on Fortnite ps5?
Navigate to the "Account" submenu at the bottom. Then, on the left-hand side, let's scroll down to the connections settings, and then head on over to the accounts section. You'll also be able to view the myriad of various things that are truly connected to this account. To disconnect from the PlayStation Network, please navigate to the PlayStation Network first.
What happens if you unlink your Fortnite account from PS4?
If you disconnect your console account from your Epic Games account, you will no longer have access to the game progress and purchases that were saved on your Epic Games account. This is because your Epic Games account is where your game progress and purchases were saved.
How do I change user in Fortnite?
To edit it, use the button that's to the right of it. It is the button that looks like a blue pencil. Enter your selected username, then retype it in the confirm display name textbox, and finally, click the Confirm button when you're finished.
Can you merge 2 Epic accounts?
There is no way to combine two separate accounts for Epic Games.
Requests to merge accounts are not something that can be assisted with by Player Support. Go to your Accounts Connections page in order to link an Xbox, PlayStation, or Switch account to your Epic Games account. You can do this by following the instructions there.