How to Place Recruitment Posters in Fortnite (Chapter 4 Season 1)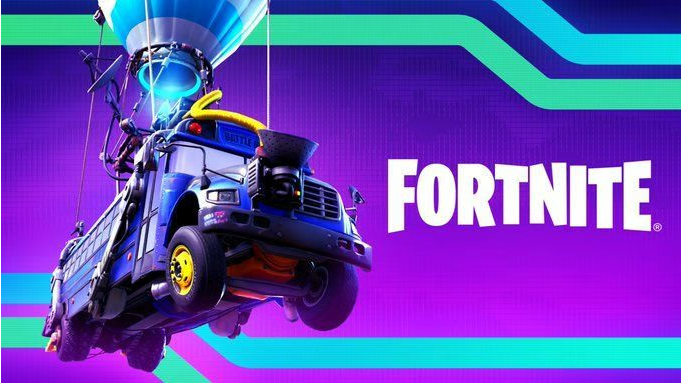 The Cipher questline in Fortnite Chapter 4 Season 1 is making the most of the last days of the first season by presenting players with a series of challenges in which they are required to place objects in concealed locations. This is especially true for its goal of placing recruitment posters around the world, as individuals who participate in it are required to go to spots that are difficult to see but are nonetheless familiar. The tough Cipher tasks that are revealed each day are a terrific way to wrap up Fortnite Chapter 4 Season 1 because they conceal amazing special goodies and teasers for the upcoming season. You will be able to acquire new weapon skins, sprays, loading screens, and a significant amount of experience points. Hence, do not squander any time; instead, jump right in and maybe put down a few Recruiting Posters. The following is a guide on how to position recruitment posters in Fortnite. So let's get started:
Read Also: How to Mantle the Object in Fortnite (Chapter 4 Season 1)
How to Place Recruitment Posters in Fortnite (Chapter 4 Season 1)
If you have already completed the Cipher quests, then this task should not provide too much of a difficulty for you. The players will be tasked with putting up at least four recruitment posters in the areas where the encrypted cypher quests are placed. Participants in this challenge who have not yet completed the encrypted quests can therefore anticipate earning several thousands of experience points while taking part in this test. Bear in mind that in order to produce a poster once you have arrived at these spots, all you will need to do is interact with the square holograms that are located nearby. You'll find a photo and a description of each recruitment poster location farther down this page.
Lonely Labs Recruitment Poster: Via the delivery container that is located close to the enormous snow bank and into the top-secret laboratory beneath (one poster spot)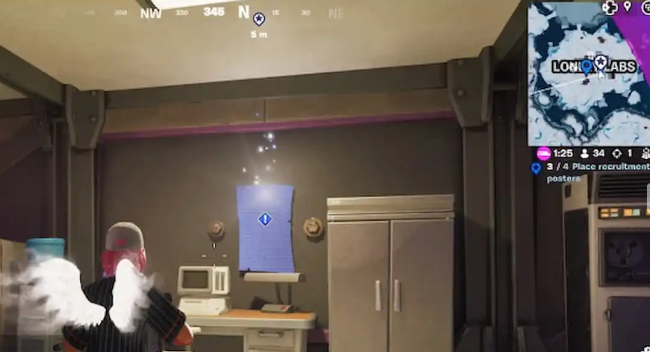 Faulty Splits Recruitment Posters: The lower floor of the Splits Bowl bowling alley structure is known as the basement (three poster spots)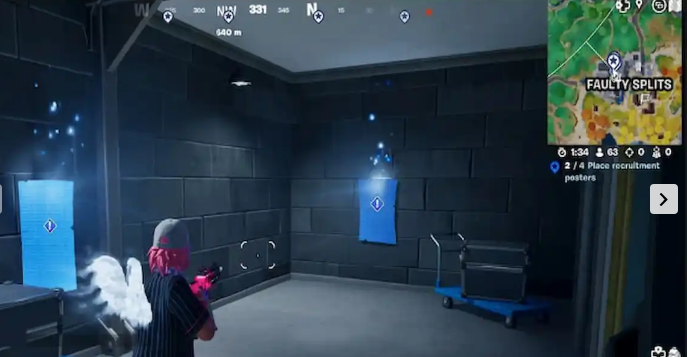 Anvil Square Recruitment Posters: Enter the structure that houses the stables in the north-eastern section, and make your way down to the secret room below (two poster spots)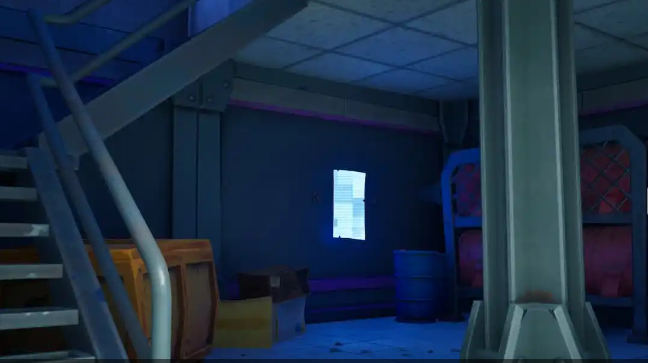 Shattered Slabs Recruitment Poster: You'll find a little cove on the fringes of the quarry in the far northwestern part of the map (one poster spot)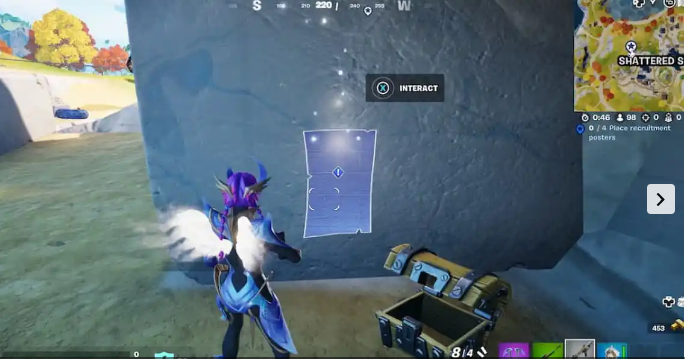 At each site, you will see that icons depicting exclamation marks have been placed over areas that you are able to interact with. They will be placed precisely at the location, as well as marked on your mini-map, so that you can locate them easily. In addition, the location will be highlighted in blue. You can place the poster by walking up to the location and pressing X/Square on consoles or E on a personal computer while it is selected.
You will have finished the task once you have hung up all four posters, at which point you will receive 10,000 experience points and make progress towards your Cipher prizes. These one-of-a-kind posters might offer a glimpse at some upcoming content for Fortnite that will be available in the not-too-distant future.
FAQs
What is the giant cube monster in Fortnite?
The new creature, which is known as a Klombo and is quite large and lovable, was introduced in the version 10.10 update. The developer Epic argues that they are mainly benign, and they appear to add a new means to navigate around the landscape. It looks like something that was pulled out of the movie How to Train Your Dragon.
Where is the Klombo monster in Fortnite?
It can be challenging to find them, just like it can be difficult to find other living, breathing animals. But, there is one location that invariably contains a Klombo. According to the map located above, this is the little body of water that can be found to the southeast of Greasy Grove. The Klombo has a consistent pattern of spawning close to bodies of water, and this location is always present throughout the game.
How much HP does the monster in Fortnite have?
The Fortnite Wiki states that the Klombo has a total of 2,000 HP, making it one of the most dangerous enemies in the game. This means that they are technically capable of being killed, but due to the enormous amount of damage that must be dealt, we have not seen anyone really succeed in doing so.
Who is the cube King in Fortnite?
There are a number of hypotheses floating around concerning the real identity of the Origin, one of which is that he is a time-traveling version of Agent Jonesy. Nonetheless, the majority of supporters are under the impression that he is the Cube King. It is quite improbable that any of this will ever be confirmed by Epic Games, especially considering the fact that the Cube Queen has been gone for a very long time.
Can you ride the monster in Fortnite?
There are a number different methods that players can ride these adorable creatures in Fortnite Chapter 3, even though Klombos are not currently considered to be "officially" rideable animals in the game at this time. If you come across a Klombo, you should give it Klomberries so that it will pay attention to you and become fond of you.