How to Sign Into OneDrive on Your PC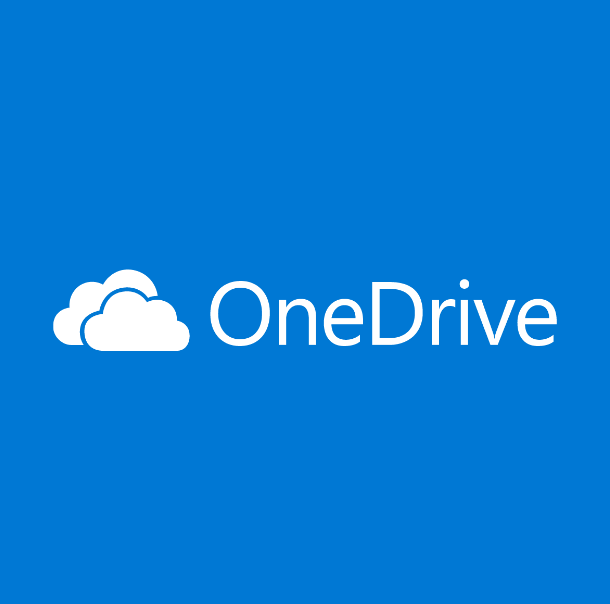 In order to start using Microsoft OneDrive, you will first need to sign into your account and link it to the machine running Windows on which you are working. After you have done that, any files that are kept on your own computer within the OneDrive folder will immediately be synchronized with the cloud (up to your storage limit, of course). Signing in to OneDrive is virtually identical regardless of whether you are a first-time user or need to connect a new device to an old account you already have. This post will walk you through the process of signing into OneDrive on a personal computer. So let's get started:
Read Also: How to Use the Chrome Cleanup Tool on Your Windows PC
How to Sign Into OneDrive on Your PC
By default, OneDrive is bundled with every new installation of Windows 10 that is purchased. However, if you are running an earlier version of Windows, OneDrive might not be an option within the operating system itself. If after following the steps below you are still unable to locate OneDrive, you will most likely need to first install it.
1. To access the Start search box, press the Windows key plus Q, or click the Start button, and then type "OneDrive." Simply click on the OneDrive link whenever it appears in the list of search results.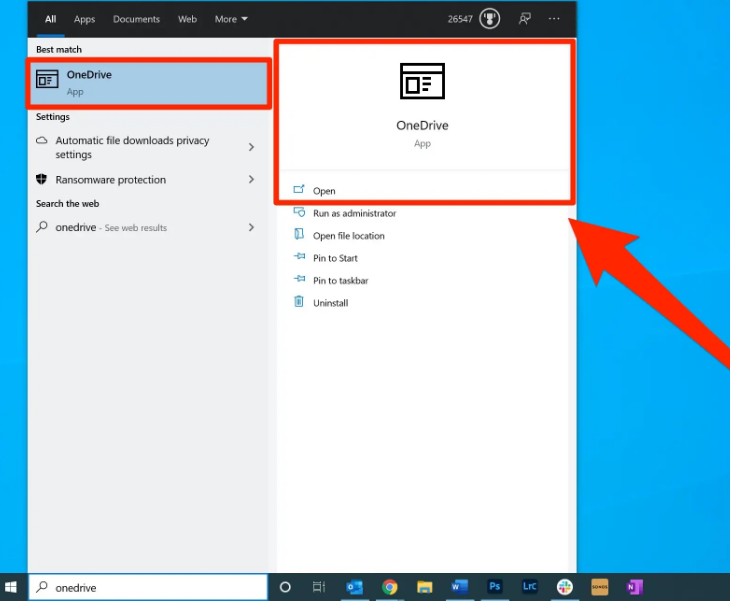 2. If you already have a OneDrive account, go to the website and enter the email address that is linked with that account, then click the "Sign in" button.
3. In the event that you do not currently have a OneDrive account, you have the option of signing up for a free OneDrive account (which comes with 5 GB of online storage) or subscribing to OneDrive. On the OneDrive website, you can join up for any of the OneDrive plans, including the free plan. Alternatively, you can sign up for OneDrive by clicking "Create account" in the window of the OneDrive software on your computer.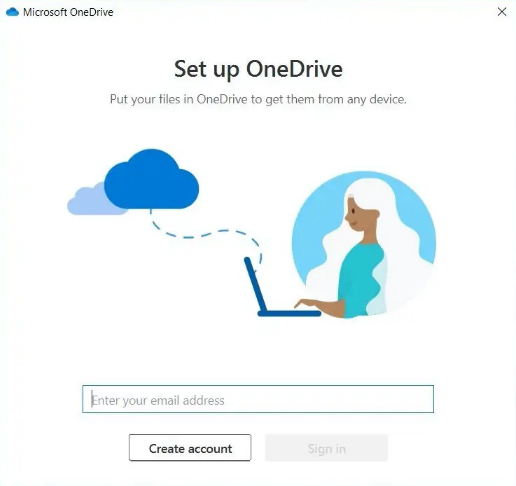 4. On the following page, enter the password for your account. If you have already configured your Microsoft account to use a two-factor authentication method, you may be required to enter an additional code that was provided to your phone or email.
5. Select the folder you want to save to your OneDrive by following the on-screen directions. You may already have a folder named "OneDrive" on this personal computer if you have used it in the past to sign in to OneDrive. If this is the case, then you can select "Use this folder" from the menu.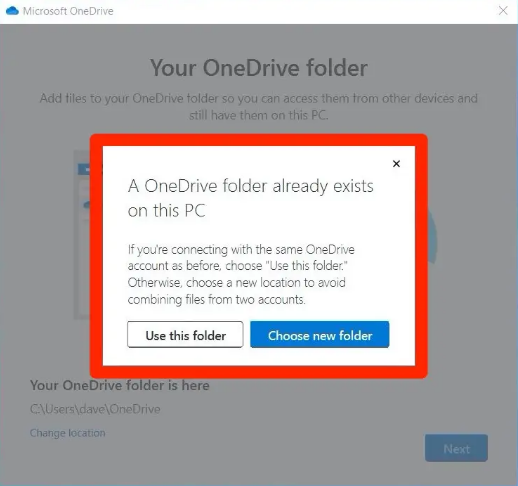 FAQs
Why won't my PC connect to OneDrive?
It is recommended that you check for updates on your computer if you are able to login in to OneDrive online but not locally. Resetting OneDrive is something you should do if your computer is up to date. Resetting Microsoft OneDrive can occasionally fix sync problems, and it also resets all of the settings for OneDrive. After the reset is complete, OneDrive will execute a complete sync.
What does it mean when it says OneDrive isn't signed in?
If you are using Windows 10 and you are getting a popup that says "OneDrive isn't logged in," then it is likely that your OneDrive account is not linked to the device, and as a result, your local OneDrive is unable to sync with the online version of OneDrive.
Is OneDrive account same as Microsoft account?
You should already have a Microsoft account if you use any of the following services: Outlook.com, Office, Skype, OneDrive, Xbox Live, Bing, Microsoft Store, Windows, or MSN. Having a Microsoft account gives you the ability to control everything from a single location.
How does OneDrive work on PC?
OneDrive enables you to generate files on your personal computer, then access, edit, and save those files on a portable device such as a tablet or smartphone. Xbox, as well as Windows Phone, Android, and iOS, are all supported platforms. You don't have to bother with emailing the file to yourself or saving it to a memory stick because you can get to the same file from any device.
What is the difference between OneDrive and Microsoft OneDrive?
Windows 10/11
The backup and synchronization tool known as Microsoft OneDrive can be obtained from the OneDrive website in the form of a download. You can view the contents of your OneDrive by using the OneDrive app developed by Microsoft Corporation, which can be downloaded via the Microsoft Store app.