Lego Finally Builds A Life Size Drivable Car Which Is More Like Bugatti
Lego is famous for their toys, cartoons, and its movie too. Now, it has come up with something big. Finally, for the first time, Lego has built its own life-size drivable car which is going to be like Bugatti. There will be every feature in it that Bugatti has. The news is already on the Lego official website with the copy of Bugatti Chiron. The Lego will sure the motor technology and powers from the Bugatti Chiron. The designing of the car is amazing and its quite a success for the company. Well, check out the video of this new car too.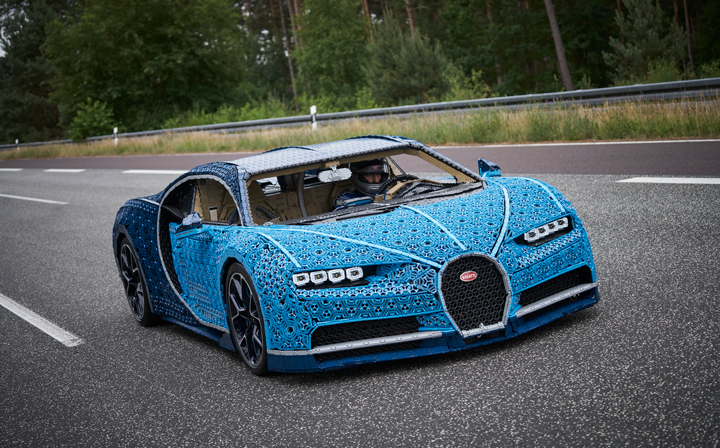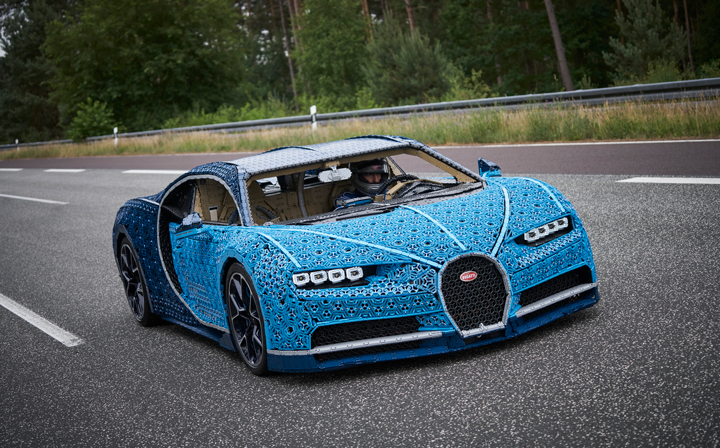 Lego Car Is Made With Million Technic Pieces
This copy of Bugatti Chiron uses same technology elements as other Lego stuff. This epic car has more than a million technic pieces attached without any glue. Yes, imagine that: more than a million pieces and no glue! There were above 339 kinds of these company elements making this life-size copy of Bugatti Chiron. 2,304 LEGO Power Functions motors, 2,016 LEGO Technic cross axles and 4,032 LEGO Technic gear wheels make the engine weigh more than 1.5 tons. There is even a speedometer in the car and a rear spoiler made with pieces to give it a more realistic look and functioning.
This new version of Bugatti Chiron comes with a torque of 9.2 Nm and a 5.3 horsepower engine. This great car took a long time and great efforts for completion. A hard work of 13,438 man-hours went into its manufacturing and the final model does justice to the time taken. The theoretical reports on the efficiency and performance of the vehicle are very promising. This time the company really has outdone itself with this car which is an exact replica of Bugatti Chiron.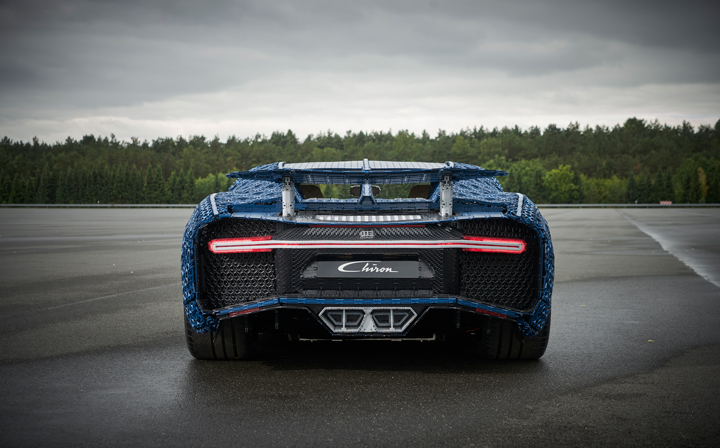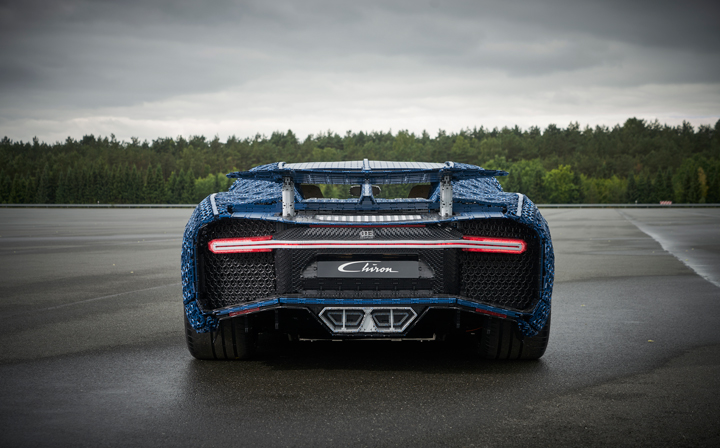 The company previously built a 1:8 model of Bugatti Chiron and thought why not go big with it this time. So, they dedicated a team of competitive workers to make a life-size model for the same car. 16 specialists were there on the team who worked incessantly to develop this amazing car . Lego has come up with a project of this kind for the first time, but their previous creations are also amazing. Take a look at the Hogwarts castle or buy their 1:8 Bugatti Chiron model at $350.
Stay with us to get more news regarding the latest innovations and creations.