Lords of the Fallen Multiplayer Guide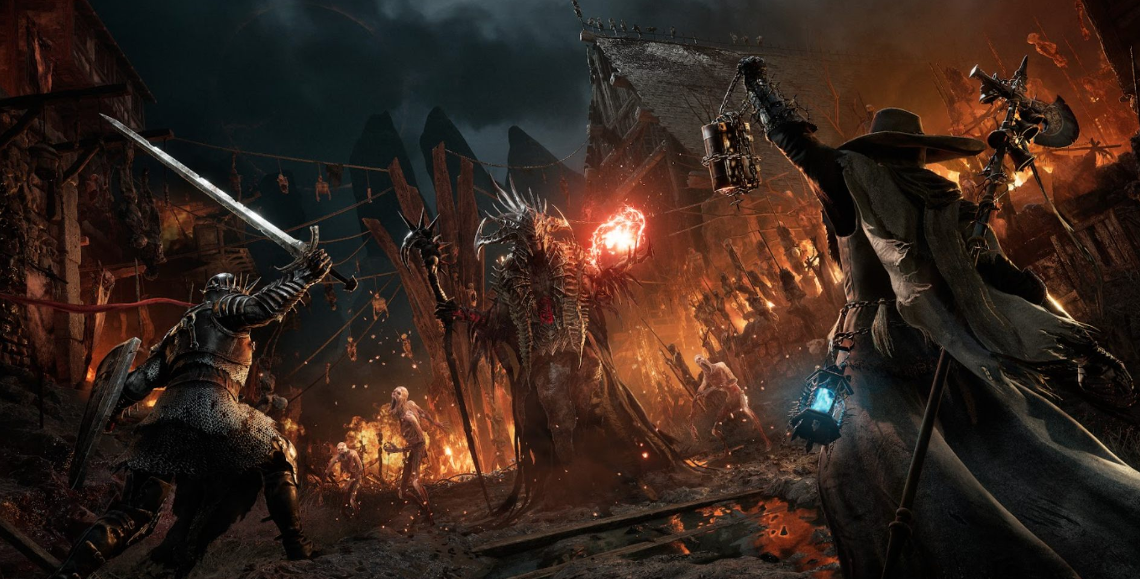 Players of Lords of the Fallen should expect a hard experience as they travel across Mournstead as a legendary Dark Crusader. Luckily, you won't have to take on these tests alone, as the game features both a cooperative mode and a player-versus-player mode where you may pit your wits against other Dark Crusaders. Find out how to play Lords of the Fallen online with the help of this article.
Read Also: Street Fighter 6: Lily Age
Will Lords of the Fallen have a Multiplayer Mode?
Prepare yourselves for some thrilling information! Exciting co-op gameplay is a way to get people talking and playing the game together. Hexworks has made the cooperative experience of searching for Lords of the Fallen much easier, so there's no need to waste time with a complicated inventory system as in other games. In this game, teaming up with a buddy is simple. No more need for elaborate pointing or mechanisms.
Hexworks' cooperative mode is designed to be easy to pick up and start having fun with friends immediately. So grab a friend and prepare to enter the exciting world of Lords of the Fallen together. The simplified co-op gameplay allows you to enjoy the thrill of fighting alongside a friend without hassle. Gather your troops, sharpen your abilities, and prepare to face the perils of this epic journey head-on.
How Do Co-op and PvP Work in Lords of the Fallen?
When selecting the multiplayer mode at any of the game's Vestiges, players have access to a unified menu where they can toggle between cooperative and competitive play. The option to reach this menu is available by visiting the nearest Vestige and clicking "Multiplayer." Following this procedure, a drop-down menu will appear with four options, each described below.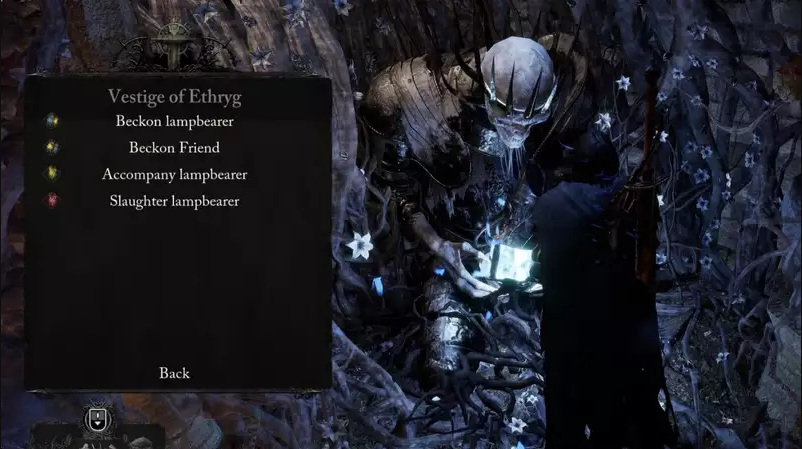 In Lords of the Fallen, you can choose from four different cooperative and competitive multiplayer modes:
To invite a random player to your Co-Op game, say "beckon lampbearer."
To invite a friend to play Co-Op with you, use the "Becken Friend" command.
Respond to the summons of a Lampbearer in Co-Op Mode.
Kill a Lampbearer means invading their home world and engaging in PvP combat.
These four choices show how players can participate in cooperative play by inviting a friend, inviting a random player, or replying to an invitation from a friend. From this option, you may also enter Player vs. Player mode, where you can invade an opponent's realm and fight for experience and loot.
Lords of the Fallen Gameplay
Lords of the Fallen is a nail-biting action role-playing game with you on the edge of your seat the entire time. Assume the role of a mighty warrior and face off against waves of foes with various devastating melee weapons and mind-blowing spells at your disposal.
This game's combat system is said to be extremely challenging and draws inspiration from the popular Soulslike genre. Still, there's more! Lords of the Fallen includes a co-op mode where you and a friend can join the campaign.
As you embark on a journey full of epic fights and wonderful encounters, we encourage you to join forces, strategize, and confront the difficulties side by side.  Make a character that fits your play style before jumping into the action. Choose from one of nine distinct character classes, each with its skills and approach to the game. Get ready to discover a universe that is bigger and more interconnected than the last one.
However, there's a catch! Unique gameplay is provided by the intertwining of two worlds, Axiom and Umbral. Access new regions and hidden treasures by exploring Umbral, the land of the dead, with the aid of a magical lantern. This world has no clear line between the living and the dead.
FAQs
Is Lords of the Fallen 3 player?
You can play Lords of the Fallen solo if you want to, but if you want to team up with a buddy or a random player, you can do that too (crossplay between consoles and PC is supported, but not between Xbox and PS5).
How does the coop work in Lords of the Fallen?
The player who acts as host and invites the other player into their reality decides where the two will go. It's important to keep in mind that advancing in someone else's world will not influence your own. Players accustomed to Elden Ring-style cooperative gameplay will feel right at home here.
How many players is Lords of the Fallen?
They increased the number of online gamers from two to three. In addition, what are your thoughts on the item drop feature?
How many hours is Lords of the Fallen?
The length of time it will take to complete Lords of the Fallen on your own has been officially announced. One playthrough of Lords of the Fallen will take you around 25-30 hours, but the game rewards replays with a New Game+ mode and other features.