Megaton Musashi: New information will be given at Jump Festa 2019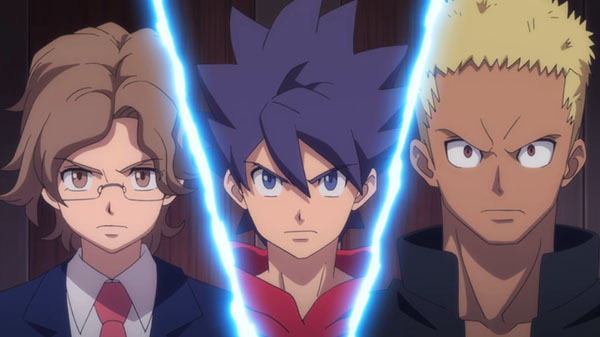 The Level-5 studio is particularly cross-media projects including universes. It created for both video games and cinema. The company intends to do the same with Megaton Musashi.
This adventure featuring mechas in the year 2118 will give us the new during the Jump Festa 2019 to be held on December 22 and 23 in Tokyo. At the Level-5 Vision 2016: New Heroes, Megaton Musashi was announced on 3DS. Since, no more sign of life of Level-5's new cross-media project.
But the Japanese publisher confirms that the Jump Festa released on December 22nd and 23rd in Japan. The game should logically migrate to the Nintendo Switch, a release in 2019 on 3DS seems unlikely.
This action-RPG will be accompanied by a large range of toys and an animated whose trailer is available below:
Scenario level, we go to science fiction since the earth was ravaged in a few days and 80% of the human race disappeared in 2118. The aliens are the Dorakuta have a little more trouble facing the 20 Remaining% of humans struggling valiantly with the help of robots driven by "elect" called Musashi. These same Musashi erased the memories of humans remaining alive and transferred them to a protected area.