My Memory of Us: Puzzle for Friendship Coming Soon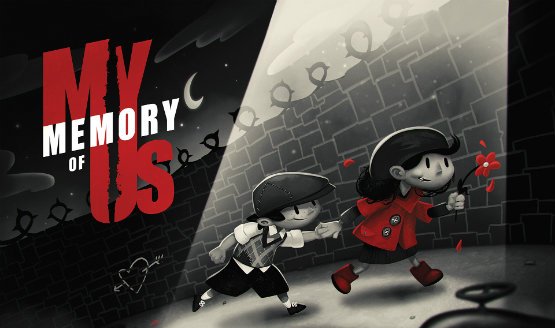 Juggler Games brings to us a retelling and a blast from the past. My Memory of Us tells us of a friendship that is going through tough times. It is in line to launch on October 9, 2018. My Memory of Us will be available for play on PC, Xbox One and PlayStation4. According to news Patrick Stewart will be narrating the story with his renowned golden voice.
The Story
It is essentially a puzzle game. The game is a story of  holding on to hope and optimism when approached by terror and fear. My Memory of Us begins in The City that is reminiscent of pre-Second World War time. Here two people from extremely different worlds and places, a boy and a girl, come together and form a bond worth envying over. They tend to act as kids often to, have fun and play around. The war begins and the two friends are forced to let go of their friendship and face separation. As a player you will get the chance to help them survive and get back together in a war infested time.
The inspiration
The CEO of Juggler Games stated that the story of My Memory of Us is one that is quite close to home for him. It is a story that reminds him of how his grandparents survived during the world wars in times of extreme oppression and horror. Furthermore he said that Patrick Stewart's multiple emotional roles made him the perfect choice for narration. Patrick Stewart's memorable roles include Professor Charles Xavier in the X-Men film series and as Jean-Luc Picard in Star Trek: The Next Generation. This is the first time Patrick Stewart will be lending his voice to the video game universe.
Features of My Memory of Us
Apparently it is established and considered to be under the indie games setup. The stunning and striking graphics and animation have been inspired by naïve art. The graphics are more sketch like as if drawn by the hand, giving the game a more textual and nuanced look. Despite My Memory of Us being a single player game, double and pair mechanics will allow you to take control of both characters simultaneously. This will allow you to experience both perspectives together. Both characters have different skills and abilities. You can either control them together as a pair or can enjoy their aptitudes separately.
Though the game is set up in dark times and lonely times for the children it is sprinkled with bouts of humor and satire. This makes the game pleasurable and not much of a downer. The events that unravel in the game are based off of real events during the Second World War. Rumor has it that a dialogue system has been built around the language of symbolic pictures. And the logical puzzles have been formatted in 2.5D.
Verdict
Before My Memory of Us is released and we get a taste of the game, so far the game looks pretty promising. It is a light hearted game that does not require too quick reflexes. We will keep further comments to our selves before we actually get to play it.