NASCAR Heat 3 Will Officially Release on 7th September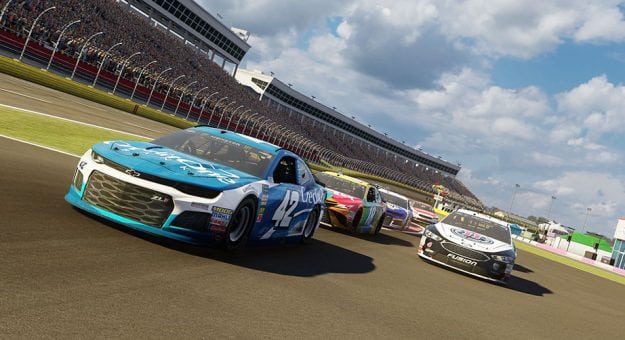 Are you a NASCAR lover? In the latest official news by the developers 704Games, they have news for NASCAR fans that the NASCAR Heat 3 will release on September 7th this year on PC. The game is a sequel to its previous version NASCAR Heat 2. It will also release for Xbox, PS4 in the US. Both the previous games NASCAR Heat 2 and NASCAR Evolution were very famous from the developers 704 Games and Monster Games.
The game will have a deeper career mode. The gamers will now enjoy more stunts. The career will now involve more racing than before. The best part is that the developers say, this game will also include the dirt-racing experience. So, now you should get ready for some good game racing action when the NASCAR Heat 3 releases this September. The game will also have several additional racing tracks. The game will also come with online playing modes and tournaments. The brand new fantasy dirt-racing with the name Xtreme Dirt Tour will entice the gamers. According to the developers the game has new and improved features. It is a new way of racing and will provide the games an ultimate racing experience, especially while playing online tournaments.
The new Xtreme Dirt Tour which the developers include in NASCAR Heat 3 has eight new dirt tracks. The game will provide the racers with unique and ultimate racing experience. It will give them an authentic racing experience on these new and advanced dirt tracks. The gamers will love to build their career in various series in the game such as NASCAR Xfinity Series, NASCAR Camping World Truck Series, and Monster Energy NASCAR Cup Series. The game will also allow the players to manage their racing teams in the new edition.