New Tech Trends For Online Games in 2022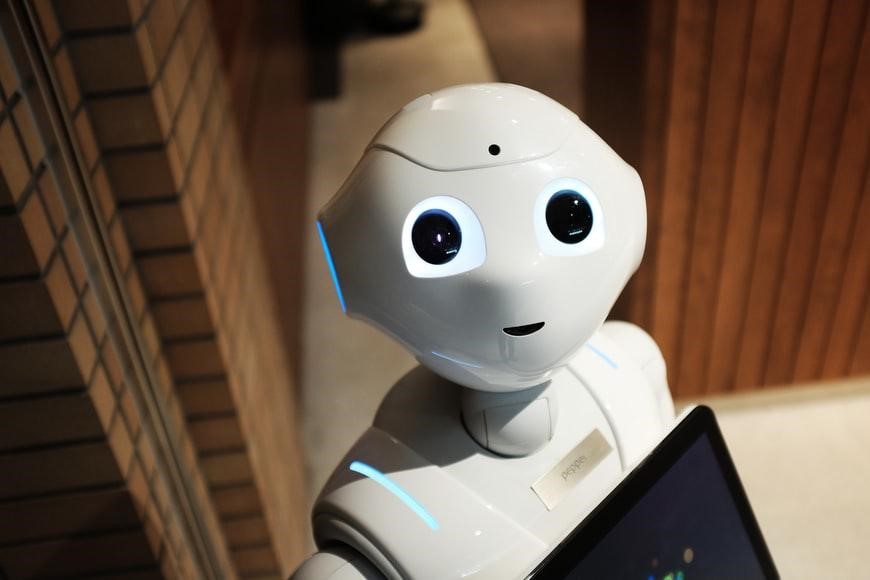 Embracing the latest technologies has significantly led to the growth of the online casino industry. The use of modern technology has also led to increased user experience for modern-day gamblers. For example, most online casinos now deliver mobile casinos for gamblers on their mobile devices.
The success of many technological innovations has resulted in the demand for new technological advancements in the online casino industry. This new article will consider several new tech trends set for launch in online casinos in 2022. Some of these trends include improved visual quality for casino games, augmented and virtual reality gambling, incorporation of wearable devices, to name a few.
Improved Visual Quality For Casino Games
The goal of game providers and online casino operators is to improve the quality of gambling services they offer to punters on their platform. As a result, there has been an improvement in the quality of casino games available to users worldwide over the years. Due to these factors, we expect to see upgrades in the quality of casino games set for launch in 2022.
These improvements can be attributed to the competition among game developers within the online casino industry. These developers continue to create new casino games with enhanced visual qualities. The goal of these developers is to ensure the creation of casino games that matches modern screen resolutions on a wide range of mobile devices.
We expect to see this trend continue with the launch of several new casino games in 2022. As a result, gamblers can expect to play new casino games with enhanced visual quality and sleek graphics in the coming years. Bettors should also expect to enjoy increased gambling services from their favourite online betting platforms.
Augmented And Virtual Reality Gambling
During the year 2021, we saw an introduction to augmented and virtual reality in the online gambling world. Gaming platforms have embraced virtual reality primarily due to its potential for improving the gaming experience of gamblers on their platform.
The benefit of virtual reality and augmented reality is that they allow gamblers to enjoy themselves and fully immerse themselves in their gambling activities while providing the feeling of playing in real-life gaming. This experience applies to the live dealer games available in the game section of many online casinos.
Gamblers can now enjoy their preferred live dealer games in a virtual environment using VR and AR. Due to this technology, these gamblers can also interact with other players and dealers. There are many other features for gamblers who opt for virtual gambling. For example, some virtual games allow gamblers to create roulette tables and play this casino game on any surface they desire.
By 2022, we expect to see more innovation from game developers in the field of augmented and virtual gambling. Also, we expect to see an increase in the number of users in virtual gambling. Our expectations are based on the increasing number of compatible devices for virtual reality games. Additionally, many of these mobile devices are also cheap and affordable.
Incorporation Of Wearable Devices
There has been an increase in the production and use of wearable devices by many people within the past five years. As a result, online casino operators have taken several steps to incorporate wearable devices into online gambling activities.
Currently, many of these gambling platforms now offer gameplay to gamblers using wearable devices. Wearable devices like smartwatches serve as an extension of smartphones for casino games. However, most online casino games are generally available on desktop devices and smartphones.
We expect to see an increase in the adoption and use of wearable devices for gambling over the coming years. However, we must state that wearable devices for gambling activities are still an emerging trend among game developers worldwide. It is expected that these new trends will become more prevalent by 2022.
Increase In Esports Betting
Another trend we expect to enjoy more growth in 2022 is esports betting. Currently, many gamblers have realised the potential of an untapped market.
Due to this, most eSports betting platforms have seen an increase in patronage from gamblers. There is a wide range of betting options available for esports games. This includes betting options on professional esports contests and tournaments.
These betting options are available on esports games like Dota 2, League Of Legends, Counter-Strike: Global Offensive, Overwatch, Fortnite, PuBG, Valorant, to name a few. Due to the unique nature of esports games, we expect to see an increase in the number of gamblers who opt to play esports games in 2022.
Better Live Gaming Experiences
Game developers have been increasing the quality of live dealer games they supply to the game section of several online casinos. Due to this factor, we expect to see several improvements in the quality of live dealer games available in 2022.
Most game developers have set out to deliver new live dealer games that offer real-life gaming experiences to gamblers. The live dealer games also offer players the opportunity to enjoy the best gaming experience from the comfort of their homes.
Gamblers can expect to enjoy several new quality features in live dealer games in the coming year. The gaming sessions will be streamed live from land-based locations with human dealers.
Further, they will deliver all elements of live dealer games, including dice, tables, cards, chips, and other elements. If you enjoy gaming on the go, be prepared for mobile innovations in 2022 as cloud, and mobile gaming technologies are expected to grow and become more popular.
Conclusion
Since the 1990s, the online gambling industry has progressed and transformed dramatically, and it will never stop evolving and adapting to the needs of gamblers. We anticipate that 2022 will bring many improvements to the online gambling industry. This prediction is based on new innovations now available in the online gambling industry.
Additionally, there is massive competition among online casinos now more than ever before. As a result, many betting platforms will develop more unique products to satisfy gamblers on their platform and remain relevant within the industry.