Oppo Find X Review: Design, Specification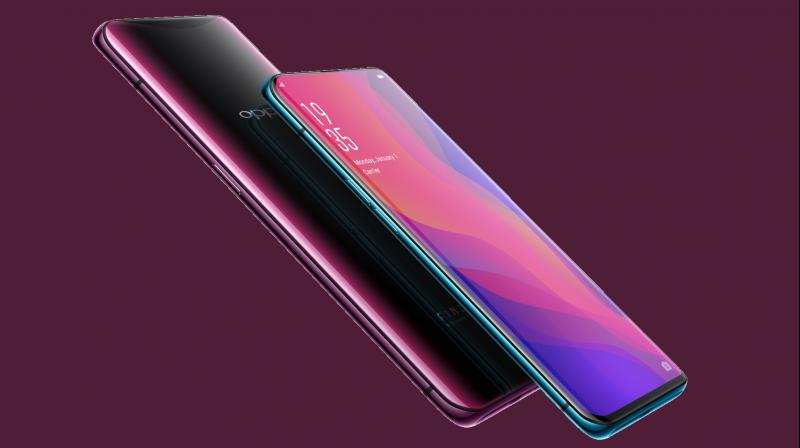 One look at the Oppo Find X and you'd be deceived by how strikingly similar it looks to the gorgeous Samsung Galaxy S9. A huge display and sleek curved edges, the Oppo Find X can easily be ranked as one of the most beautiful phones of 2018. A unique feature of the phone is that it has a module for the back and front camera which slides up when you want to take a picture. This may sound a bit absurd, but it provides the users with more screen space and a clear clean back of the phone.
However, like each phone, the Oppo Find X has its share of flaws. Let's explore the phone in further detail.
An In-Depth Look
So for starters, the phone has thin bezels which can be a bit tricky for users as it can more often than not cause the screen to start up with accidental touches. The Oppo Find X has an all screen display which means no physical buttons. These accidental touches usually occur when the front camera is being used- it switches to panorama shots with a single touch.
That said, it's a downer that the phone is not yet available outside Asia. It can only be obtained through third-party shippers which makes it more pricey than it already is. The Oppo Find X is priced at $735 which makes it an expensive phone even for a flagship. Other than this, the device is not waterproof, it heats up a little when gaming and does not support wireless charging.
However, once you get your hands on this phone there is no denying its sleek build and amazing top-notch features. The Oppo Find X comes with a purple-red finish and an alternate purple-blue one. The front side of the phone lights up whenever you receive a notification. Quite a unique feature.
Similar to the iPhone X, the phone has a 3D Face unlock feature which makes the camera pop out each time someone tries to unlock the phone. The company proudly states that it has a 0.001% false recognition rate. The phone does not have a fingerprint sensor at all and adopts the traditional way of having front speakers. There is a small slit on the top of the display for the speakers.
The software programming on the Oppo Find X is quite better than all previous Oppo phones. It can be used through gesture controls as well as the onscreen buttons placed for navigation. The phone has a 16MP and 20MP camera which takes excellent quality shots. They work well even in low-light conditions. The front camera is 25MP.
Specifications
The Oppo Find X has a Qualcomm Snapdragon 845 processor and 8GB of RAM. The phone comes in variants of 128/256 GB of internal storage. It runs on Android 8.1. It is equipped with a 3,730 mAh battery pack. There is no extra slot for a microSD card.  The phone supports a 3.5mm headphone jack and USB-C type charger.