Phantom Doctrine: the New James Bond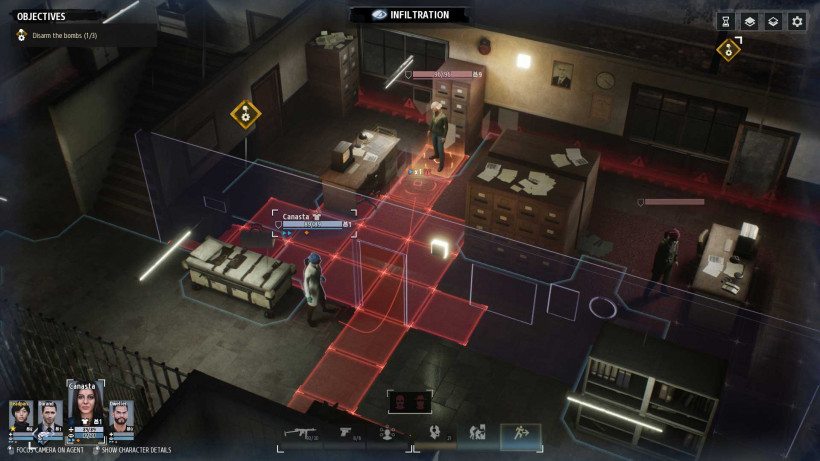 Launched today, the backdrop of the Cold War provides the RPG game Phantom Doctrine its needed spice for spies. The beautiful graphics, icy setting work, conspiracies and a conflict ridden world is just the right thing for X-COM fans. Welcome to the world of intelligence and some fluid mechanics. As a player, you are part of the Cabal group. A conspiracy team, whose mission is to lead the world and to control world leaders. You become your own party when the west is pitched against the east. Severely outnumbered and out weaponed, you are thrust in a game of manipulation and deceit. The game is filled with thrilling moments of sneaking into embassies and taking out other services and agencies that do not work for the betterment of the world. As a player, your part is in unraveling and defusing a plot.
Multiplayer World
Phantom Doctrine is a fusion of combat and spy skills. Though mainly the game can be played in the single player mode, it also offers you to play and compete with other spies across the world. These matches can be played across five world maps. You can confer around the planet with friends from different regions to play this multiplayer match. It is also a great way of meeting fans of the game and making new friends. To win a multiplayer match, however, demands an extensive use of the tactical skills offered by Phantom Doctrine.
The Nitty Gritty of Phantom Doctrine
In Phantom Doctrine, there is a world map from where you can keep track of spy positions and a base. Here spies will be recruited, hide out and interrogations will take place. Working in the favor of the world and against major forces whose best interests do not lie with the world is a hard task. But not when you have the best possible team of agents and spies. Though they are considered as terrorists, this team is your only chance at saving the world from disintegrating into complete chaos. Force might appear as a great skill in videogames. But this virtual world requires the finest tactics in surviving the ruthless and the macabre. That is where your team of players comes in and save the day.