Samsung Galaxy Note 9 has Hounded People with the Search for Upgrades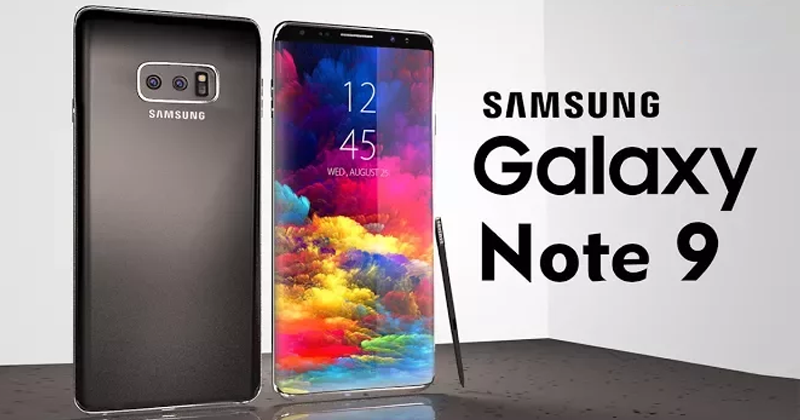 You can now easily count the number of days left till Samsung replenishes the Galaxy Note line-up. A leak from a report confirms that the process of up gradation over its predecessor, Galaxy Note 8, will be iterative or of repetition. There is no difference in the sensor arrangement, also apparent difference in Bezel thickness.
It will be launched in August, in New York at an event, considering all probabilities, offering a storage space of 512GB.
WHAT DOES THE REPORT SAYS?
The report doesn't confirm the rumors which say that a micro SD card can be supported for surplus storage. But according to Bloomberg, Note 9 will have better camera features.
"Galaxy Note 9 will come out with 512GB ROM to selected markets (Korea, China and maybe more)"
It will not step down from the trend of having edge-to-edge display ever since Apple launched iPhone X, and it is sure to please many fans of Galaxy palette.

Samsung will also provide several color options, tagged along with several software overhauls like Bixby and an upgraded UI.

The report doesn't confirm whether Samsung will jump up the line of 8GB bandwagon, or stick to 6GB with expected Qualcomm's Snapdragon 845.
It is very much in the news that you might just not be able to buy it. Also, Samsung S9 plus might be a better available choice.
Wrap up: If you are already possessing Samsung Galaxy S9 Plus or planning to spend your money that, then the " make or break " decision to choose which one, doesn't appear in the question as the features aren't so discernibly different and pricing is very much exorbitant.
Make your choice wisely!