The first trailer of the new game Jump Force with E3 Released (2018)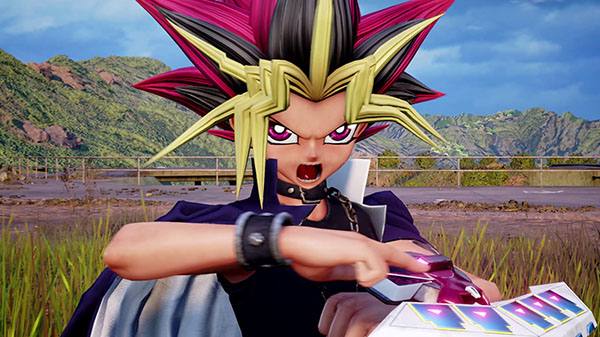 Bandai Namco announced during the Microsoft conference at E3 2018 Jump Force, a fighting game in which familiar characters of anime and manga will meet, as well as Naruto, Luffy, Light, and others. The game is developed on the Unreal Engine. The game will be released in 2019, but the exact platforms were not mentioned up till now.
The publisher Bandai Namco and studio Spike Chunsoft, once released the fighting game J-Stars Victory VS +, announced its ideological continuation that is Jump Force. This is one of those three-dimensional fighting games that very actively use the entire space of the arena.
Yet this is one of those projects that take a bunch of stars from different works and throw them into one big crossover. Meanwhile, Jump Force will be released on PC, PS4 and Xbox One in 2019.
In the new Jump Force fighting game, famous characters from such franchises as Dragon Ball Z, Naruto, Death Note, and One Piece will converge. Each character will have their own fighting style and skills, and the project itself will offer a rich and speedy action, as can be seen from the first game trailer.