The Next Final Fantasy XIV: Shadowbringers, Coming Soon in Summer 2019
The Final Fantasy XIV: Shadowbringers is on the way!
Square Enix has released the announcement for the fans in Las Vegas, also introduced the next update for the MMORPG. Yes, it is The Final Fantasy XIV: Shadowbringers, the next expansion, expected to be launch in Summer 2019.
The game's director and producer, Naoki Yoshida, revealed some details of The Final Fantasy XIV: Shadowbringers, that it will continue the Final Fantasy XIV storyline, with players to take up the fight against the evil Garlean Empire. Addition with some new dungeons and raids, as expected from a new expansion.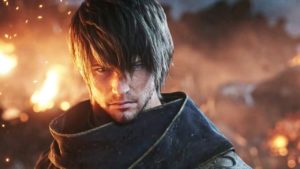 Here are the new updates we will find in The Final Fantasy XIV:  Shadowbringers
Multiple new jobs
The level increase from 70 to 80
TP and MP to be consolidated into 'MP'
New areas: the Rak-Tika Greatwood and Amh Araeng
New Primals and Beast Tribes will be added — a new best tribe will be the 'Nu Mou' original featured in Final Fantasy Tactics Advance.
Nine new dungeons coming in 5.0
New high-level raid series
New alliance raid series
End-game content for the Disciples of the Land and Hand will include the restoration of Ishgard
New Game+ will be added in 5.0, allows you to replay the Main Scenario Quest at the strength of your current progress
A new playable race: Viera
For those awesome new updates, The Final Fantasy XIV: Shadowbringers also added some new systems, such as:
NPC "Trust" System – Players will now be able to fight alongside familiar NPCs.
New Game+ Feature – A feature that allows players to "replay" the FINAL FANTASY XIVmain scenario stories.
World Visit System – Players will be able to travel to other servers on the same data center and interact with more players than ever before.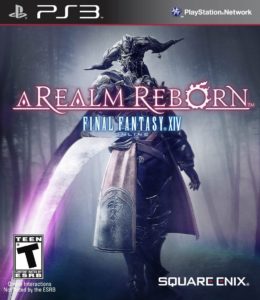 Last, but certainly not least, Final Fantasy 14 will be welcoming the legendary "Blue Mage". It will be given for the players that own A Realm Reborn, and has reached level 50 as a Disciple of War or Magic, also have completed the 2.0 main scenario. Using  "Blue Mage", Monster actions and abilities will be learned from fights instead of by leveling up your character. Then the job will debut and players will get an exclusive duty called The Masked Carnival in patch 4.5.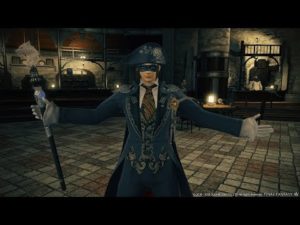 Still not confirmed when the exact date of release. However, Naoki Yoshida stated that he will reveal more details in the next Paris Fan Festival (February 2nd-3rd, 2019) and  Tokyo Fan Festival (March 23rd-24th, 2019).