Top 5 Smartphones by Chinese Brands; Under $500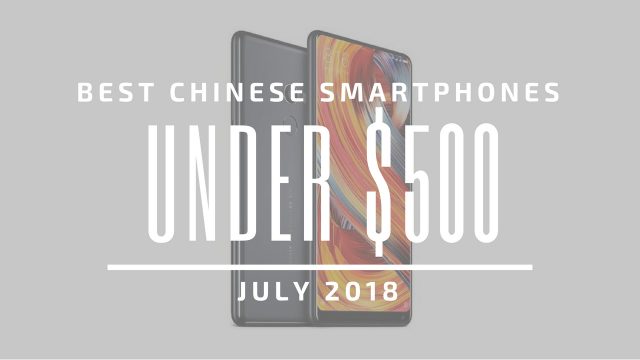 These are the top 5 smartphones by Chinese brands, under $500. These smartphones are not only under budget but also have amazing features. Most people want to buy the best phone out there and also don't want to spend lavishly. Here's the list of top 5 smartphones under $500 you need to check out.
Xiaomi Mi 8 SE
This phone took the place of its big brother Mi 8. Mi 8 SE believes to be a better phone and have an overall better purchase than Mi 8. This affordable high-end phone features 5.88-inch FHD & an AMOLED display. The phones processing power comes from Qualcomm Snapdragon 710. The phone has 6GB Ram and 64GB storage.
Xiaomi Mi 8 SE includes an amazing camera line including a 20MP selfie lens. In the back-lens department, there are 2 cameras. One 12MP and a second 5MP lens having 1.4µm pixel size and f/1.9 aperture. The phone also has a decent battery power of 3120mAH. The approximate price of this phone is $422.2
Honor 10
This phone can also become users' choice under $500. Honor 10 has amazing power, featuring HiSilicon KIRIN 970 Huawei. The phone comes with 6GB Ram and 2 options for storage either 64GB or 128 GB. The phone has an expansion option of the storage featuring a microSD card slot.
Honor 10 has a 5.84-inch FHD & IPS display. The back of the phone includes Leica Dual camera 3.0. The dual camera set consists of one 16MP lens of f/1.9 aperture while the second lens is a 24MP shooter. The selfie camera is 24MP lens with f/2.0 aperture.
The battery capacity of the phone is 3400mAH and runs Oreo 8.1(pre-installed). All this with a little price of $414.
Asus ZENFONE 5
For the phone lovers who love to enjoy a good hardware, software and an amazing raw performance, and all that with low price, Asus ZENFONE 5 needs be their first choice. The smartphone is among the top 10 best camera phones on the notorious ranking site DxOMark. The phone has come close to the high-end phones like iPhone 8 or Samsung Note 8. The phone is powered by Snapdragon 636, 4GB Ram and internal storage of 64GB.
Asus ZENFONE 5 features a 1080 x 2246 FHD with a 6.2-inch display. The screen is coated with Corning Gorilla Glass 5 as well. The phone's camera is department is its strongest suit. It features a Sony IMX363 12MP lens on the back with a wide F/1.8 aperture. The front-facing camera is a decent 8MP with a f/2.0 aperture. Asus ZENFONE 5 is backed by 3300mAH battery. A fingerprint reader is mounted on the back. The phone runs on Android 8.0 Oreo version. This smartphone comes at a price of $363.
OnePlus 6
If you are looking for a smartphone with stock features which is under $500 don't go any further. OnePlus 6 is capable of this flagship. The phone includes a Qualcomm Snapdragon 845, 6GB Ram and 64Gb of storage. The display holds a 2280 x 1080 6.28-inch AMOLED LED.
The phone also holds a dual camera combo. One 16MP and 20MP lens with a 16MP, having optical stabilization feature. Front facing camera is 16MP selfie lens. It also comes with 3300mAH battery capacity and Oreo 8.1. OnePlus 6 holds at a price of $499 USD.
Xiaomi Mi MIX 2S
OnePlus 6 first came with a price higher than $500. The price kept on dropping down and now finally under the range to be mentioned in the top 5 smartphones list. The phone comes with a Qualcomm Snapdragon 845 having 6GB Ram and 64GB storage. The phone tends to provide a smooth user experience.
The back-lens duo features a 12MP camera having f/1.8 and another 12MP telephoto lens. Furthermore, the phone also has a feature to support dual pixel technology. Meanwhile, the front-facing camera is a 5MP lens and an aperture of f/2.0. The phone has a battery capacity of 3400mAh and supports wireless charging. The phone features its own user-interface, MIUI with Oreo 8.0. OnePlus 6 starts at $499 price range.