AMD Confirms Its GPU Drivers Are Overclocking CPUs Without Asking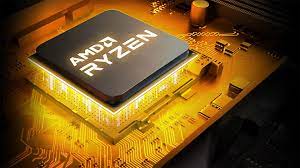 Unauthorized changes to Ryzen CPU settings in the BIOS have been confirmed by AMD. This situation has been demonstrated to auto-overclock Ryzen CPUs. "We are aware of an issue with the AMD software package that affects some customers' AMD processor settings. We're looking into it and will update you as soon as we know more." — AMD to Tom's Hardware. Users reported that their CPUs had inexplicably been overclocked without their authorization on numerous social media venues recently. The problem was later traced to AMD's GPU drivers.
Last year, AMD included automated CPU overclocking support to its GPU drivers, hoping that a Ryzen Master module in the Radeon Adrenalin drivers would ease the process. A Ryzen CPU and Radeon GPU might be overclocked using one interface. It used to take the GPU driver and AMD's Ryzen Master programme. Like previous software overclocking applications, Ryzen CPU overclocking needs modifying BIOS settings. AMD's Precision Boost Overdrive (PBO) technology can do this automatically. This function adjusts voltages and frequency on the fly for a one-click automated overclock.
With the AMD driver, adding a GPU profile changes the BIOS settings to enable automated overclocking. This is troublesome since overclocking a Ryzen CPU instantly voids the warranty. Before AMD's software permits you to overclock the system, it asks you to acknowledge that you understand the dangers and that it violates your warranty. Sadly, that's not happening here. Not all systems are appropriate for overclocking, such as those with low-end cooling or motherboards. Naturally, overclocking increases the chance of BSODs, which might lead to data loss. Overclocking has other drawbacks, such as high heat generation, which is troublesome without a sufficient cooler.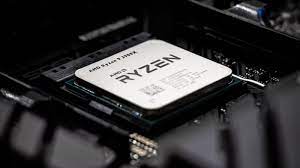 Luckily, Ryzen CPUs come with sophisticated protective measures to avoid physical harm. Still, system instability caused by a warranty-voiding function is unacceptable if you aren't warned. So we're certain AMD will shortly remedy the issue. They promise more details shortly, and we enquired about the driver's warranty ramifications. We'll keep you informed. They used the Radeon Software Slimmer to remove the Ryzen Master SDK from the GPU driver, prohibiting any unauthorized BIOS modifications. Because this is third-party software, proceed at your own risk. Also, users of Intel CPUs are unaffected.