AMD Radeon RX 7600 Mid-Range GPU Costs €349 in France, $300–$330 in US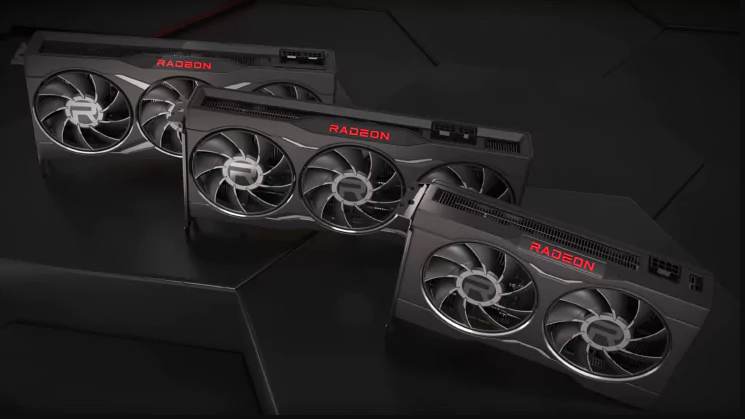 According to the French technology website Cowcotland, which obtains its information from reliable inside sources, the widely anticipated mid-range RX 7600 GPU from AMD will reportedly make its debut with a price tag of €349. When the price in euros is converted to dollars, excluding VAT, the anticipated cost of the card in the United States falls somewhere in the range of $300 to $330. It is vital to keep in mind that the prices listed in France already include a VAT of 20%, and it is AMD's historical practice for their initial MSRP to be subject to market-based revisions shortly after launch. The AMD Radeon RX 7900 series is currently available at costs as low as €999 for the XTX model and €819 for the XT variant.
These prices represent the lowest pricing currently available. When compared to the RX 7900 XT, which has 6.6 cores available, the RX 7600, which costs €349, delivers 5.9 cores per EUR. However, it is essential to keep in mind that the 7900 XT has 20 GB of memory, which is 2.5 times larger than the 7600, as well as a memory bus that is likewise 2.5 times wider. This difference in memory capacity is what makes the 7900 XT superior to the 7600. Notably, a Singaporean vendor temporarily marketed the Radeon RX 7600 GPU for 545 SGD (about $409 USD with VAT and approximately $380 USD without VAT) as a presale, which provides another potential cost reference.
Although the price that has been quoted may appear to be rather high, it is actually quite comparable to that of the Radeon RX 6600 series, which saw the RX 6650XT make its debut at €449, the RX 6600 XT make its debut at €379, and the RX 6600 model make its debut at €339. It is important to keep in mind that rumors about prices are typically not accurate unless they are supported by many sources. However, in this instance, we only have two sources, and they may not pertain to the exact same things.
The AMD Radeon RX 7600 is built on the RDNA3 architecture, and it has the codename NAVI 33. It is scheduled to appear in stores in France on May 25, and the price tag is set at €349. It will have 32 compute units (CU), 2048 stream processors (SP), 32MB of memory dedicated to the Infinity Cache, and 8GB of video memory, all of which will be connected through a 128-bit GDDR6 interface. It is expected that the GPU would run at 2600MHz, and the card will be equipped with a PCIe 4.0 8x interface. A PCI Express connector with 8 pins will be required in order to provide power to the RX 7600.