At InfoComm, LG Will Show Off Its Latest Commercial Digital Display Technology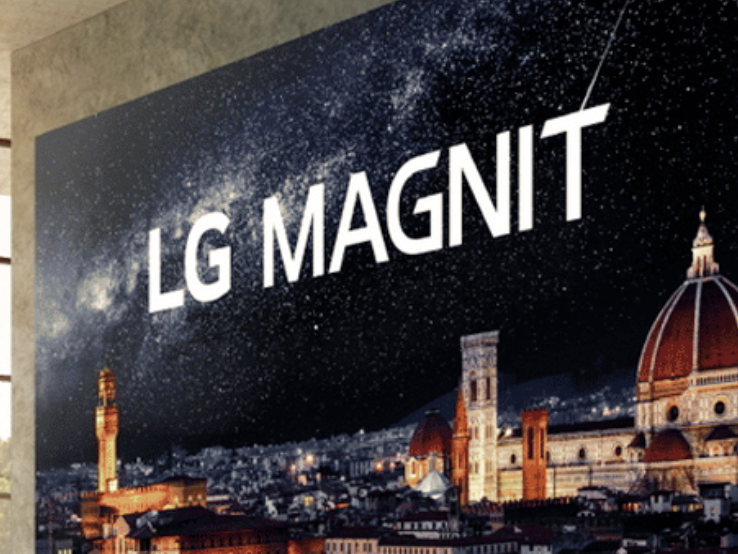 FLORIDA, Orlanda —LG Business Solutions USA has stated that their stand (#1642) at InfoComm 2023 would feature demonstrations of several commercial display technologies. LG Business Solutions USA's head of marketing, David Bacher, said, "Our largest presence at InfoComm will present the pinnacle of digital display technology," and that the booth's multiple large-scale displays facing the show floor give attendees a taste of what they can experience in the booth. We're giving people a firsthand look at how our digital signage solutions and allied technologies enrich the experience in settings as diverse as corporate conference rooms, retail establishments, educational institutions, public art installations, and virtual media production studios.
The Virtual Production area of LG's 10,400 square foot booth will feature screens that enable live-action film to be shot against a realistic virtual backdrop, demonstrating the company's sophisticated display solutions for broadcasters, production studios, and digital content makers. LG claims that its event attendees will gain insight into the inner workings of a virtual production studio, as well as how such a setup is being used to expand the possibilities for and lower the costs associated with media creation for cinema, television, and internal corporate needs. The Digital Art Zone will have a 272-inch LG MAGNIT 8K Micro LED display that is visible from outside the booth.
Integrators will be able to see how such a jaw-dropping display could be used in public spaces, corporate or hotel lobbies thanks to LG's presentation of a selection of 8K film that captures the beauty of the natural world. LG's new 163-inch All-in-One DVLED display and a custom-designed digital sculpture comprised of eight 55-inch transparent OLED displays resembling a large prism highlight additional possibilities for these spaces on the opposite side of the Digital Art display wall. Visitors will be greeted by a seamless transition from the MAGNIT 8K Micro LED display to a Transparent OLED Signage banner, including 26 55-inch monitors as soon as they enter the booth. The overhead solution will cover one-half of the entrance to the LG exhibition hall, creating an immensely immersive media art experience and demonstrating the technology's adaptability and potential for novel uses.
The Control Room Zone will be outfitted with a massive MAGNIT display, measuring 163 inches on its diagonal and offering a convenient remote power supply option. When it comes to vital Control Room activities, LG claims that the MicroLED MAGNIT displays' minute pixel pitch, high brightness, and color accuracy deliver the utmost clarity and accuracy. Visitors will see the most displays in the Meeting Room and Board Room Zone, focusing on the 21:9 All-in-One DVLED displays designed for widescreen video conferencing systems. LG will also demonstrate the benefits of its One:Quick Works and One:Quick Flex displays in the workplace in this section.
LG's Transparent OLED solution's adaptability will be on display at the Retail Zone, where a 55-inch watch kiosk will entice customers and provide essential product information. At the same time, a 30-inch screen will serve as the focal point of a shoe display. A fine-pitch LED panel and several additional transparent OLED screens can be found in this area as well. For example, the LG Cloud Platform, SuperSign Cloud, and Pro:Centric Cloud can all be found in the Software Solutions Zone, along with ConnectedCare, which can be used for remote management, and LG Smart Cam Pro, which can be used for 4K intelligent cameras.
The LG CreateBoard (model TR3DK) will be displayed in the Education Zone to demonstrate how today's technologically advanced schools can motivate and encourage students to learn together and contribute to the greater good. LG CreateBoard Share and LG CreateBoard Lab are both included in the most recent model for wirelessly sharing content and screens. A wide range of digital signage displays, from ultra-bright 22-inch and 55-inch weatherproof models suitable for drive-through applications to a 37-inch ultra-wide Stretch display that is perfect for advertising on shelves and pick-up desks, will be showcased in the Food and Beverage Zone.