Best 7 Mobile Online Games
Online mobile games provide you with the opportunity to play games solo or with your friends and not have to worry about mobility. Its allure of convenience and flexibility has helped it fast become the go-to option for most gamers, sharing the spotlight with its older counterparts, Video and PC gaming.
There's also no performance sacrifice here, as you can play high-end games with high-quality graphics on your iPhone, iPad, or Android device. Powerful processors such as the Qualcomm Snapdragon, Apple A Bionics line-up, HiSilicon Kirin, and more recently Google's Tensor chips help achieve this feat.
If you are looking for the best smartphone solo or multiplayer games to play on your Android and iOS device right now, the subsequent sections can help you out. Here's a list of seven top titles to download on your smartphone.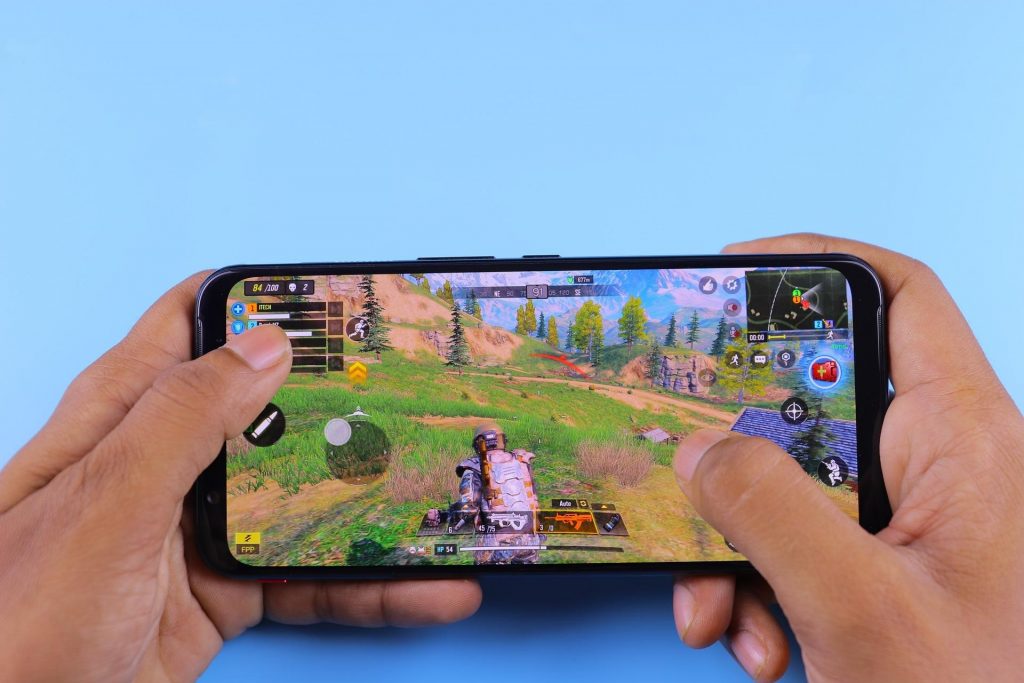 Among Us
You'd be forgiven to think that Among Us is a recent game, but astonishingly it's been available since 2018. This uncut gem came into prominence thanks to its popularity with YouTube influencers, and we are all the happier for it. The gameplay sees 4—10 players in an abandoned spaceship, with each designated the role of either a crewmate or an imposter.
Players belonging to the former have to complete certain tasks but with a twist. They have to find the imposters, while also avoiding getting the boot off the spaceship, or dying at the hands of the imposters. It's free and fun to play, and as a crew member, you win if you correctly guess who the imposters are during a meeting vote.
Call of Duty: Mobile
Since stepping into the smartphone gaming industry in 2019, Call of Duty has quickly created a name for itself in the first-person shooter genre. It does support third-person shooting, but gamers can only access it in its Battle Royale mode. Here you'll have to come out on top as you go against 99 other gamers in a free-for-all gun clash.
Other modes in this free online mobile game include 5v5  team match-ups and recently, zombies. Gamers can dive into any of the two for further sub-modes that are unique and exciting. If you are looking for a title with a campaign mode, sadly you won't find it COD. Modern Combat 5 does satisfy this need, featuring just as good a gameplay as COD.
Both action games are free and feature prominently in competitive gaming, with professional gamers standing a chance to win money and prizes in gaming championships. You can also earn real cash while you play games on your smartphone, as many Casino Microgaming platforms are available on the internet. Some gambling sites often spice things up by adding images from popular titles such as COD to their games.
PUBG
PlayerUnknown's Battlegrounds or PUBG aims to deliver the best battle royale gaming system to come on the smartphone, and they achieve it. Gamers credit it for bringing the genre to its popularity, thanks to its refreshing take on free-for-all shooting.
For gameplay, you start at a random spawn site, intending to be the only survivor left from the ensuing clash. If you think you can hide out in a building while the war rages, the developers have sad news for you. The map shrinks with time, with your character losing health points if outside of it.
PUBG is free to play and supports up to 100 players in a multiplayer game. You can have your friends also join in on the fun by connecting to its server. Consider adding their accounts to your lists, then proceed to invite them to a fight.
Clash of Clans
For fans of the wartime and strategy genre, Clash of Clans is a gem to play on your data-enabled smartphone device. It's a free online game and one of the most downloaded, boasting over 500 million downloads on the Google Playstore for Android. Here, gamers get to build an empire from scratch and rule over it. You're to set up an army, resources, defenses, and more.
You can attack other player's nations with your troops and vice-versa. There are also war battles available, where you can join or create a clan and connect with other gamers to fight enemy clans worldwide.
Thunderstruck II
You don't have to be a professional player to earn real money playing games on your mobile device. Online casinos allow you to achieve this feat.  The gambling industry has come a long way from land-based casinos, with the internet now serving as its most popular platform. One of its top titles is the Slot game, Thunderstruck.
Thunderstruck I was and is still a head-turner in the world of online slots gambling, and its successor Thunderstruck II doesn't drop the ball either. This casino Microgaming title offers you the opportunity to win real money while playing games on your mobile, and without the need to become a professional gamer. It features a simple learning curve, stunning graphics, and an engaging Norse culture titled gameplay. You can earn up to 2.4 million coins on its bonus events, making it one of the highest rewarding titles in the casino industry.
If you are a fan of Norse culture, then you'd find the immortal roster to Thunderstruck II exciting. Its line-up includes Odin, Valkyrie, Loki, and everyone's favorite god of thunder, Thor. It's optimized for play on Android, iPhone, or iPad, so you don't have to worry about not enjoying the same experience as with its desktop version.
Minecraft: Pocket Edition
Arguably the most popular game in the world, the PC title comes to your smartphone screens in the form of Minecraft: Pocket Edition. It follows the same premise as the desktop version, with gamers having to create anything after being dropped off in a randomly generated world.
It's not all the same formula, as Minecraft on smartphones offers a new survival mode and cross-compatibility with its Xbox and PC options. You can play its multiplayer mode using an internet connection, or locally with friends sharing the same Wi-Fi network.
Asphalt
If racing is what you are looking for, then the asphalt series is your best bet. This game features stunning graphics, excellent game dynamics, and more. You get to race across multiple race tracks, many of which you'd have to unlock by progression in its campaign mode. Fast cars aren't the only vehicle available in the Asphalt game, as motorcycles are also an addition to this racing franchise.
You can choose between Asphalt 9: Legends and Asphalt 8: Airborne. Despite being an older iteration, the latter is still a fan favorite, thanks to its epic gameplay and online multiplayer mode.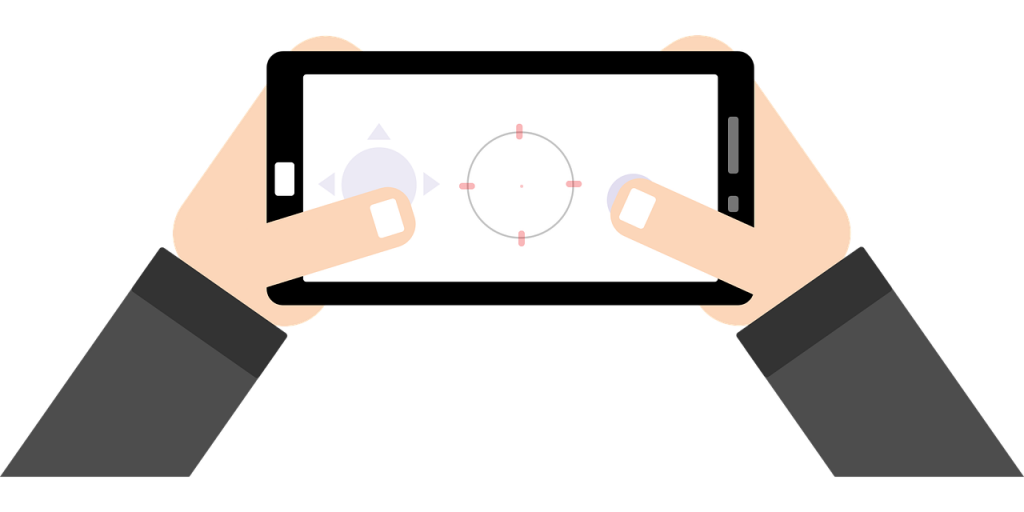 Final Thoughts
Smartphones now feature powerful processors, better displays, and more all of which are elements necessary to deliver an excellent experience on mobile gaming apps. You can play any of our top picks solo or with others on the internet, and enjoy an engaging and exciting gameplay experience on your Android, iPhone, or iPad.