Best gaming CPU – Top 8 picks of AMD and Intel processor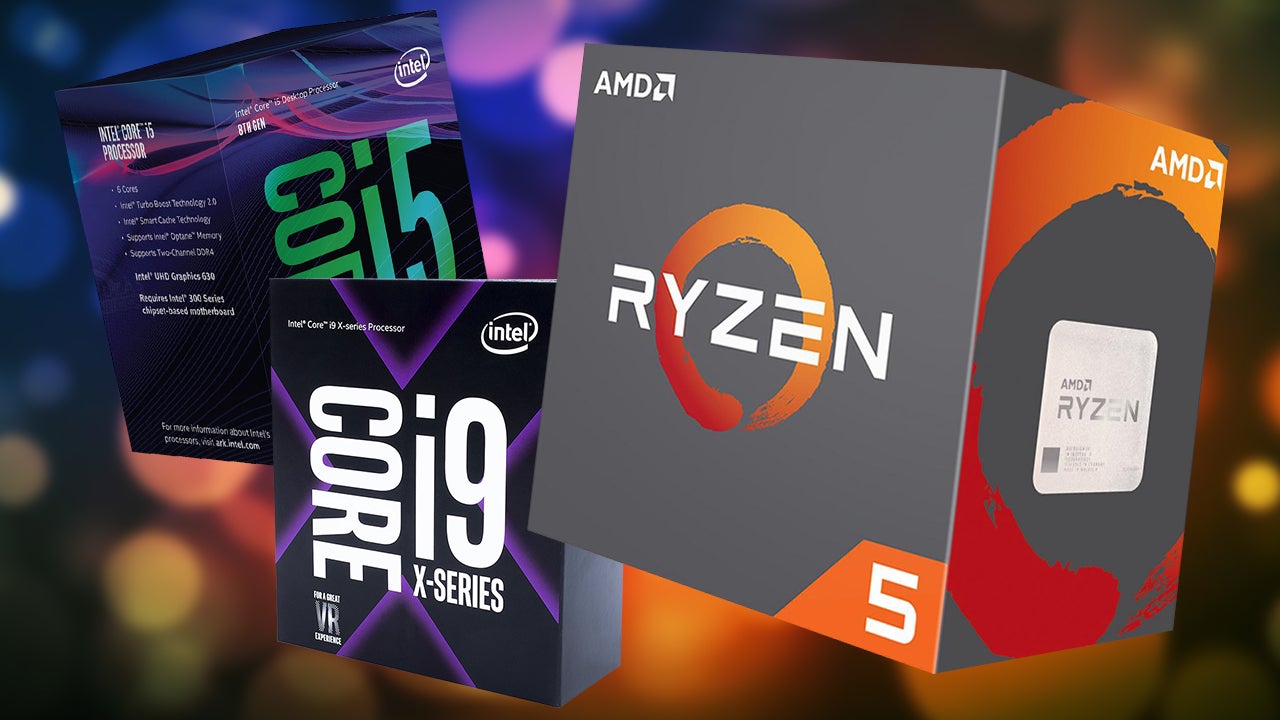 Ready to stock the best gaming CPU? It has been really difficult to choose a gaming CPU these days because of so many options out there. You can get an affordable CPU that can even run some of the best games like Fortnite. But for intensive games like Call of Duty: Black Ops you need a CPU that can handle these applications. It means that there are so many options based on your needs. So, we will help you out in deciding the best gaming CPU for you on which you can stream, play and create amazing content. 
Since the competition between AMD and Intel, there have been more options. And, we can say that it has been pretty easy to decide in terms of core count. Having the best graphic card is one of the major factors that gamers look forward to having a smooth experience. But that does not mean your processor has nothing to do with running your gaming. To get the best experience, you need to make sure your processor can handle modern games. 
Which one to choose in best gaming CPU – Intel or AMD:
Well, this is one of the most commonly asked questions by players. As both of these options are great but you need to know which can work best for your games. Right now, AMD has the most hype as the best CPU technology ever. It comes with a chiplet design that ensures the perfect and highest core count for your processor. Till now, Intel cannot match the same competitiveness and performance. 
Historically, gamers have been relying on Intel and we can say that it has shown to be perfect for many games. Today, the games need better performance due to their graphics and that is why AMD has become a gamer's choice. So, you need to make sure that you are choosing a CPU based on your gaming needs. If you are more into high-tech graphic games then go for AMD. 
Top 8 best gaming CPU:
1. Intel Core i5-11600K
Intel Core i5-11600K is one of the best gaming CPUs that you can pair up with any normal GPU for gaming. You can get a competitive experience at a fairly affordable price. It is much like the Core i5-11600KF, which also can be a good choice here. For people, who are going to use a discrete GPU, KF here is a good option as a chip. However, both are available at a great steal and they are the standard model of CPU for gamers. The K chip is having more demand due to the boost of two cores 4.9 and 4.6 GHz. It comes with an unlocked multiplier which means you can overlock it as well. 
So, what is the catch over here? The 11600K has a whopping power limit increased of 69W compared to the previous generations. It means that while you are enjoying your games, there could be extra heat. For that, you have to make a budget for a cooler that can handle the high power. 
Reasons to buy:
Highly value-oriented experience based on a competitive price

Brings a powerful gaming experience to its users

The 11600K is overclockable 

You can expect an incredible gaming experience for threaded applications 
Reasons to avoid:
There is no cooler provided by the company at the same price

Consumes high power 
2. AMD RYZEN 4 5600X:
It is one of the most popular choices in the market right now for gamers. AMD is already winning over Intel for the high-tech games. It also has got the top spot in the consumer's view being the best CPU for gaming, applications, and workloads. Available at a competitive price, this six-core threaded chip brings more than just a gaming experience. It is more like a premium CPU on which all your games and applications run like butter. The Ryzen 4 5600X is even beating up the best-ever Intel Core i9-10900K. You can even say that it is the most powerful and efficient CPU in the market right now. 
The 5600X is an incredibly rounded chip that can handle any game from beginner to high intensity. Its other chip like Ryzen 7 5800X also provides the same experience to its users. It comes with a 3.7GHz base perfect for your day-to-day applications. Moreover, you dont have to worry about the extra heat. As it has a 4.6GHz booster clock which makes sure that everything runs cool and smooth. 
Reasons to buy:
A Zen 3 chip providing a strong gaming experience

Comparatively easy to cool than other chips

The cooler comes in the bundle offer

High power efficiency

Can handle any game, application, and working software
Reasons to avoid:
Due to higher generation pricing, it is not affordable for everyone 
3. AMD Ryzen 7 5800X:
It is already clear that AMD is giving gamers the premium experience they look out for. Ryzen 7 5800X is like a perfect blend of the performance of efficiency that runs your applications smoothly. It is a reliable option but quite expensive than the other CPU we have on the list. There have been some concerns about the pricing as after a month it was available for $25 less. So, there is still a debate going on about its price. Apart from that, it offers the same level of gaming experience as the 5600X. But, we do consider 5600X our top pick because gamers get more value out of it. However, for an all-rounder experience for your applications and workload, 5800X is the best chip in the market. 
Another thing that you must know about this chip is that it consumes less power than the others. So, you can be sure of a better cooling CPU experience. There is no extra heat and you will be able to run your high-tech games on it. But, you must know that the bundle does not contain a cooler. You have to buy it to ensure there is no heat at all. 
Reasons to buy:
Gen 4 support with overclockable feature making it the best gaming CPU

Highly power-efficient and comes with boost frequencies 

Ensure a strong and reliable gaming performance 

Perfect for all applications and software
Reasons to avoid:
Expensive

There is no cooler

Does not contain any integrated graphics
4. AMD Ryzen 9 5950X:
Looking for a high-end best gaming CPU? There are many options for high-end processors but they are quite expensive. As long as you pay the price, you can get yourself the ultimate experience of gaming. And, it is not just about chips, there are also some expensive attachments like controllers, etc. AMD Ryzen 9 5950X is one of the most expensive yet amazing gaming CPUs that provides the class of performance. Compared to the HEDT processors, you will be getting the best value of your CPU at this price. 
We do not recommend people using HEDT processors for gaming as all you need are the mainstream processors. Ryzen 9 5950X falls in the same category and that is why we recommend it. It is extremely faster for gamers and you will enjoy having this CPU for a very long time. 
Reasons to buy:
Overclockable with power efficiency

Comes with booster frequencies that cools down the CPU

It has 16 cores and 32 threads that is a premium chip

PCIe Gen 4.0 especially for gamers 
Reasons to avoid:
Higher generation pricing

No cooling attachment 

Do not come with integrated graphics 
5. Intel Core i5-11400:
Looking for a budget-friendly best gaming CPU? Well, you will like the Core i5-11400. It is mainly because the AMD comes in the form of two-year-old and you cannot compete for that with the modern Intel chip. At such an affordable rate, it provides a surprising experience. A lot of people think that the price of this chip should be more based on the results it is providing. It is of course a steal as you can enjoy your gaming experience with the perfect blend of performance. 
It has the lead in being a single-threaded chip and it is topped with a cooler. Even with the high-tech games, you dont have to worry about the extra heat. Moreover, it supports the PCIe interface 4.0 which everyone prefers. You can pair up a B-series motherboard with it and it will still run smoothly. Apart from that, it has a memory overlock, a power limit, and Intel's stock cooler. So, this product is worthy of purchase especially if you are looking for a budget-friendly CPU. 
Reasons to buy:
Excellent gaming performance 

Intel stock cooler

Memory overlocking

Single-core power for the best experience 
Reasons to avoid:
Consumer high-power
6. AMD Ryzen 9 5900X:
For people who are more concerned with the best gaming CPU and their workload, they should go for Ryzen 5 5600X. But, if you are looking for an unmatched experience, then pick the newest AMD Ryzen 9 5900X. It has an incredible value overall and is known as the fastest chip on the market. Especially for online streaming, gaming, using heavy software's and doing everything you want to. 
It is a 12-core 24 thread chip that clocks up to be 5.0GHz. It is truly best for gaming performance being the uncontested chip in the market available right now. But, it won't be justice for this chip to be said perfect just for gaming. For increasing your productivity in workload, you can use this fast processor with the 12-core. Moreover, you get the overclock feature, PCIe 4.0 and so much more in the bundle. But, you have to buy your cooler. We do recommend that the cooler for this CPU should be bigger as with the performance the power consumption would be high. 
Reasons to buy:
You get the support of PCIe 4.0

The chip is compatible with 500 series motherboards and comes with an unlocked multiplier feature 

Powerful gaming and working experience 

12-core single-threaded chip
Reasons to avoid:
No cooler is available in the bundle

No integrated graphics option
7. AMD Ryzen 3 3300X:
Ryzen 3 3300X is yet another amazing addition to your PC. Due to its great demand in the market, it is hard to find. However, if you ever come across this chip, you will find it highly affordable. The chip has four cores and eight threads which are meant to complement the working of your graphic card. It is a blessing for budget gamers as it can push the performance level of any graphics card to its maximum working potential. Some of the impressive specs of this chip include: a Zen 2 architecture, a 7nm process, and supports the PCIe 4.0 interface. This chip has a clock rate of 3.8 GHz to a maximum of 4.3 GHz. It provides an instant speedy performance in light threaded tasks or games. 
The AMD Ryzen 3 3300X is the best gaming CPU that comes with a Wraith Spire cooler. But still, it is recommended to get another cooler for achieving a full performance of the CPU. It is important especially for those who overlock their CPU. And, you should know that the Ryzen 3 3300X can overlock to the highest frequency which makes it the perfect chip. You can pair up your processor with a mid-level GPU as well. But, if you have a better budget then go for some high-end graphic card. Furthermore, you can pair it with almost any motherboard but we prefer the ones that support the PCIe 4.0 interface. 
Reasons to buy:
Comparatively, with the other chips, it is highly affordable

You get a great gaming and online streaming experience

Overlocking feature and PCIe interface 

Highly efficient and consumes less power 
Reasons to avoid:
You still have to buy another cooler for full performance 
8. AMD Ryzen 5 5600G:
Ryzen 5 5600G has been quite the famous and best gaming CPU for many people around the world. Its potent graphic features are something every gamer needs. It has many other expensive sibling chips as well. But, due to its affordable price, value, and beginner-level gaming performance, you can go for it. We can say that it gives 96% efficient gaming performance. For the price, it provides highly value-oriented performance with integrated graphics. And, the best part is you do not need any discreet GPU for it. You can pair up any low quality and it will run smoothly. 
If you are looking for the same features then you can choose the sibling Ryzen 7 5700G as it is even more affordable. So, you will be getting more value than ever. But the resolution is not what you expect compared to the Ryzen 5 5600G. As it comes with integrated Vega graphics and has a resolution of 1280×720. This chip is 8-core and 16 threads and is considered one of the best on our list. It comes with a booster of 4.4 GH that ensures you enjoy a solid performance no matter what. With Wraith Stealth cooler, you can enjoy almost every standard application. You can choose any 400 or 500-series motherboards that will pair up with this chip. 
Reasons to buy:
Comes with a bundled cooler

Knows for its great overclocking feature 

It is the fastest Zen 3 chip

Affordable and amazing performancE

Perfect for its power consumption and efficiency 
Reasons to avoid:
It has PCIe 3.0 connectivity which is not for modern games. 
Why do you need the best gaming CPU for gaming?
Usually, the most important component you need for gaming is the GPU, but that does not mean you dont need a good CPU. How can you boost the FPS in games or cool down the extra heat? Moreover, you need a CPU to process the graphic card and let it function perfectly. You do need the best and expensive chip for running games. There are so many options out there with the best CPU that you can use for a variety of games. It is important to do your complete research before choosing your CPU. You can start by checking the system requirements of the game you are interested to play. 
Can I overlock my CPU?
If you are looking for a clear answer on whether you should overlock your CPU or not, then the answer is definitely: NO. Let's dig deeper into its explanation. On one hand, there is no high risk of overlocking your CPU while on the other hand doing this will provide you with no exceptional benefits. If you are a gaming enthusiast, then you should know that the higher the cloaked CPU will be, the better will be your gaming experience. However, the speed of your PC partly depends on the graphic card. 
One of the major drawbacks of overclocked CPUs is that they produce more heat than before. Therefore, it then requires a cooling solution which is often expensive. Highly overclocked CPUs not only produce excessive heat but are also louder. 
An honest suggestion for PC gamers is that if you want to upgrade your gaming experience, then overclocking your CPU is not the answer!
Conclusion:
So, here was our top 8 picks for the best gaming CPU. If you are looking for something affordable then other CPUs come without the graphic card. The prices are low but you cannot expect the same results as this. So, we recommend these amazing options to enjoy the best gaming performance ever.