10 Best Penny Cryptocurrency to Invest in 2021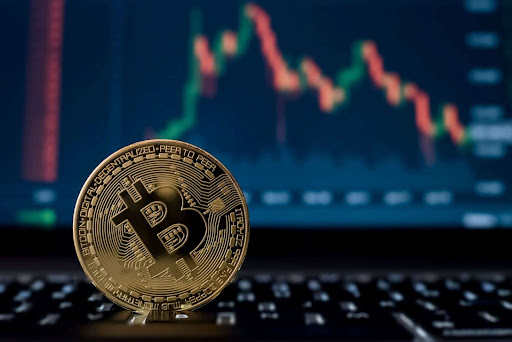 It might be confusing when you're just getting started in the world of crypto. There are lots of different cryptocurrencies, going from Bitcoin and Ethereum to Dogecoin and Tether. To help you get started, these are the Best Penny Cryptocurrency to Invest in 2021 in terms of market capitalization, or the total value of all coins currently in circulation. Since this is a full guide experience for people new to the crypto world, let's start with finding out what cryptocurrency means.
What is Cryptocurrency?
A cryptocurrency or crypto is a type of digital currency that may be used to purchase goods and services. It uses an online database and powerful cryptography to online payments. Much of the interest in these unregulated currencies is speculative, with investors sending values high at times.
Cryptocurrency is a type of payment that may be exchanged for products and services online. Many businesses have created their currencies, known as tokens. These can be exchanged for the goods or services that the company offers. Consider them to be arcade tokens or casino chips. To have access to the good or service, you must first swap actual dollars for cryptocurrency.
Cryptocurrencies operate on blockchain technology. Blockchain is a decentralized technology that handles and records transactions across numerous computers. The security of this technology is part of its allure.
What is the Blockchain Technology?
A blockchain is an open digital accounting system that is maintained by a network of computers in a secure manner that is difficult to hack or alter. The technology enables individuals to transact directly with one another without the use of an intermediary such as a government, bank, or other third parties.
Cryptography is used to connect the expanding list of records, known as blocks. Each transaction is validated independently by peer-to-peer computer networks, time-stamped, and added to a growing data chain. The data cannot be changed once it has been recorded.
How was Cryptocurrency formed?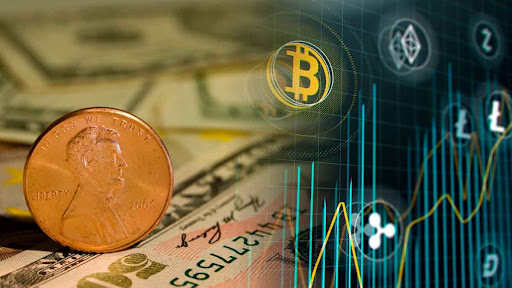 Blockchain technology originally appeared in academic papers as early as 1982, in a dissertation on "the architecture of a distributed computer system that may be built, maintained, and trusted by mutually suspicious organizations." However, it was a 2008 article titled "Bitcoin: A Peer-to-Peer Electronic Cash System" by the pseudonymous Satoshi Nakamoto that moved an academic theory into real-world practice.
Bitcoin was the first cryptocurrency, and it was founded to serve as a payment system for the world of the internet. Faster, cheaper, censorship-resistant, and unaffected by the decisions of any government or central bank. 
There are thousands of cryptocurrencies available now. These are still payment systems, but they've also been designed for additional uses, including lending and borrowing, as well as digital storage. One of the most common applications for this technology is speculation, which involves buying in the hopes that the price will rise and the holders will profit. If you want the Best Penny Cryptocurrency to Invest then you must weigh your options before. 
How Does Cryptocurrency Work?
Cryptocurrency functions similarly to PayPal or a credit card, except that you exchange crypto assets for products and services rather than US dollars. To conduct a cryptocurrency payment, you must exchange currency with a peer via a virtual wallet called a cryptocurrency wallet. 
A cryptocurrency wallet is software that enables the movement of funds from one account to another. You must have access to a passcode, also known as a private key, to perform a transaction. The private key is analogous to a bank account. You can own several keys and any monies delivered to those keys. Transactions are kept on a shared ledger, which displays transaction totals without revealing the names of the parties.
How Can You Use Crypto? 2 Easy Steps
Cryptocurrency works similarly to physical cash in that it may be used to make purchases as well as an investment.
You can use cryptocurrencies to make online purchases as well as to employ people to do services. Cryptocurrency swaps can be done for fiat money or national currencies like USD and then traded for alternative digital currencies.
You can also invest in cryptocurrencies by purchasing a certain amount at one price and selling it at a higher price when the value rises. Crypto values are volatile; the overall value of a cryptocurrency, or market cap, can rapidly rise and drop.
What is an Altcoin?
Alternative cryptocurrencies to Bitcoin are known as altcoins (BTCUSD). They share some traits with Bitcoin but differ in other aspects. Some altcoins, for example, use a different consensus technique to generate blocks or verify transactions. Alternatively, they differentiate themselves from Bitcoin by offering new or enhanced features, such as smart contracts or low price fluctuations.
There are around 10,000 Best Penny Cryptocurrency to Invest. Altcoins accounted for approximately 60% of the total cryptocurrency market in November 2021, according to CoinMarketCap.  Altcoin price swings tend to mimic Bitcoin's trajectory because they are generated from it.
Why are People Investing in Crypto?
Cryptocurrencies have a wide range of supporters for a variety of reasons. Here are a few of the most well-known:
Cryptocurrencies such as bitcoin are seen as the currency of the future.  And supporters are rushing to purchase them now, probably before they become more valuable.

Some people prefer the idea that bitcoin removes central banks from managing the supply of money because these banks tend to devalue money over time through inflation.

Others like the blockchain technology that underpins cryptocurrencies because it is a decentralized processing and recording system that can be more secure than traditional payment systems.

Some investors prefer cryptocurrencies because their value is rising, but they are uninterested in the currencies' long-term adoption as a means of transferring funds.
What is Penny Cryptocurrency?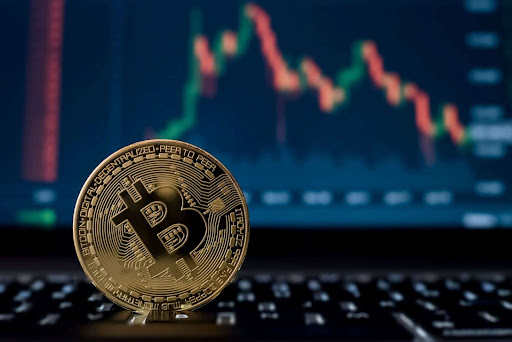 Penny cryptocurrency is an altcoin that may be purchased for less than a dollar. They are comparable to penny stocks in that they are often inexpensive to purchase and can be quite unstable. Penny cryptocurrencies have the potential to earn significant gains, which is why they are becoming popular.
Penny cryptocurrencies are regarded to be one of the best possible sorts of investments, which can be classified into four types: Tokens of utility, Cryptocurrencies based on mining, Tokens of security, and Stablecoins. Typically, all cryptocurrency values fluctuate and are susceptible to price manipulations via the pump and dump schemes.
What are the 10 Best Penny Cryptocurrencies to Invest in 2021?
The best investor, according to the investment world, is one who diversifies their investment. This is completely accurate, which is why individuals today look for the best ways to invest and obtain the most return on their money. Many people have begun investing in cryptocurrencies since their introduction. 
If you want to achieve consistent returns from crypto, you need to diversify your portfolio by investing in other areas. For instance, if one coin falls, the other may benefit you. As a result, diversification is always key in investing.
Many in the market can be bought and sold, but the question is, what is the Best Penny Cryptocurrency to Invest to maximize your profit. The obvious choices are Bitcoin and Ethereum, but there are numerous other inexpensive alternatives in the form of penny stocks. We have listed them down just for you. 
For those who are unfamiliar with Ripple, the initiative provides cross-border payment technology to banks and large financial institutions. Despite being one of the largest digital asset initiatives in the world, Ripple's native token – XRP – is still a penny coin at this time. When you consider that Ripple has a market valuation in the tens of billions of dollars, this is somewhat unusual. 
The reason for this gap between valuation and market pricing is that the total supply of XRP tokens is 100 billion. However, if you want to add a large number of tokens to your portfolio with a small investment, this could be the Best Penny Cryptocurrency to Invest for you.
Ripple reached its peak price of $3.5 in January 2018; it is presently trading at $0.863. It has grown so quickly that it now exceeds Bitcoin in terms of transaction speed. Also has a transaction rate of more than 1500 transactions per second, as well as stability and speed.
Stellar is run by the Stellar Development Foundation, a non-profit organization founded in 2014. Jed McCaleb co-founded it. However, he left the company in 2014 to create his own business. This platform is mainly used for remittances and cross-border transactions. It has grown to be one of the most popular cryptocurrencies, with more than $531 million traded per day. Furthermore, it is one of the top 13 most valued cryptocurrencies in the world.
Stellar has been working to reduce the time and expense associated with international money transfers. In short, they wish to promote fair access to the global financial system. It features a good application that assists users in changing cryptocurrency to fiat money. They had their peak price of $0.83 in 2018, and their current price is approximately $0.340.
XLM aspires to be an open financial program that provides low-cost financial services to people of all economic levels. They provide a variety of services, including mobile money, remittances, mobile branches, and micropayments.
Basic Attention Token (BAT)
The whole idea of this crypto is that the Basic Attention Token connects consumers with relevant advertisements. This is accomplished through the use of the Brave Browser, which is powered by the Basic Attention Token. BAT is one of the Best Penny Cryptocurrency to Invest if you're interested in new technology and solutions to old problems. This initiative, in its most basic form, aspires to overhaul the worldwide advertising sector. 
For various reasons, the project's structure offers a win-win situation for both customers and advertising. First of all and importantly, marketing firms can be certain that their adverts are being shown to people who are truly interested in their products.
The excellent thing about BAT is that its crew is responsive to public comments. Therefore their platform is improved virtually every day. They also ensure that their consumers have complete privacy and protection, as well as confidence that they will view appropriate adverts that address all of their demands.
Advertisers mostly utilize their tokens to compensate publishers for advertisements based on user engagement. Consumers are rewarded with tokens for watching advertisements. BAT achieved an all-time high of $0.88 in January 2018, and its current price is about $0.679.
Tron is the next penny cryptocurrency you should consider adding to your portfolio. This well-known digital asset was first introduced in late 2017 for $0.003 per token. This project's ultimate goal is to "decentralize the web." Tron's team especially intends to eliminate third-party content outlets like YouTube and iTunes.
The purpose of this is to return ownership of content rights to the originator. Third-party platforms take a large cut from content providers in their current forms. While this still lets music and video producers make money from their work, the majority of the profits paid for by ads will go to the platform in question. In the case of Tron, however, the initiative allows content creators to earn and retain 100% of any capital generated for their effort.
Chilliz is a decentralized cryptocurrency for sports and entertainment. It has created a unique method for fans to interact with their favorite sports teams. ChiliZ fan tokens have been popular with football teams in Europe and other significant sporting competitions throughout the world. Despite being one of the industry's most under-discussed cryptocurrencies. 
Juventus and AC Milan, both of which are based in Italy, have fan tokens that can be purchased. Fan tokens provide club and team supporters with a tokenized share of power over club decisions. Socios.com is a team fan managing software that allows fans to support their favorite teams while also assisting in decision-making. Fans, for example, can vote on things like shirt designs, training ground names, and so on.
These team supporters can also vote or exchange value using the fan tokens supported by the platform. The tokens essentially function as loyalty cards, granting users access to retail discounts and unique experiences. Token holders, for example, can vote on which uniform the squad will wear when they hit the field. As a result, if you are a sports fan, it is an excellent platform for you to engage with your favorite team while also earning money.
Zilliqa, situated in Singapore, uses sharding as a scaling approach to increase the number of transactions per second. Their current price is $0.105, making today a good time to buy them.
Academics, technologists, and entrepreneurs established this blockchain at the National University of Singapore. While the limit is potentially unbounded because it depends on the number of nodes, which might be indefinite. 
ZIL is one of the first blockchain systems built on a sharded architecture in the world. Therefore, it has made its way into the list of the Best Penny Cryptocurrency to Invest.
It is a blockchain-based supply chain platform aimed at resolving real-world economic problems. They are attempting to create an ecosystem that will tackle basic supply chain management issues. Their users can choose between two sorts of tokens: VeChain Token (VET) and VeThor Token (VTHO).
VET has a finite supply of 86.7 billion, whereas VTHO is awarded for VET staking AMs and transferring value across the network. As a result, they strive to improve the efficiency and affordability of supply chains while also giving their clients more control.
VeChain is supported by one of the world's largest audit firms, PwC. Moreover, it collaborates with many well-known Fortune 500 organizations, including H&M, BMW China, and many more. The current value of one VeChain is $0.1115; they only trade at $0.20 despite a 4500 percent profit in just a year. Therefore, when it comes to penny cryptocurrencies, VeChain is a market leader and should be seen as cheap crypto to buy.
The Ravencoin is similar to Bitcoin in that it also accepts direct payments. Bruce Fenton is Ravencoin's creator, and he is a well-known expert in the traditional banking field. He was dubbed the "early Bitcoin advocate" because he served as Executive Chairman of the Best Penny Cryptocurrency to Invest Foundation from 2015 to 2016. 
This currency has recently gained popularity due to its excellent blend of technical price activity and solid fundamentals. It is, however, a newcomer to the market, having been introduced in 2018. They intend to be the Ethereum of security tokens.
They are one of the top 50 cryptocurrencies, with a maximum price of $0.07 in April 2019, and are now trading at the same level. RVN was intended to serve various reasons, one of which is to flawlessly determine asset ownership.
Dogecoin is known as the "King of Meme Coins." It is a fork of Litecoin, which is also a fork of Bitcoin. It gets its name from the Japanese dog breed Shiba Inu. And employs the same proof-of-work mining algorithm as Bitcoin.
Dogecoin improved on Bitcoin by shortening the confirmation time for each block to one minute. In reality, it rose to prominence as a free-tipping cryptocurrency before making its way into the mainstream list of cryptos.
By trade volume, Coinbase is one of the largest centralized exchanges. It has been in operation since 2012. It provides custodian services to individuals, groups, and institutions interested in cryptocurrencies and digital assets. Aside from crypto-to-crypto exchange, the platform now allows users to purchase and sell crypto for cash. This covers PayPal, ACH, and bank wire transfers, as well as credit and debit cards.
Coinbase features a trading platform for hundreds of cryptocurrencies and tokens. The UI is simple to use, despite the exorbitant fees and the fact that users do not have control over their wallet keys. It is also extremely easy.
This means that consumers can acquire its shares on the platform. It does not rely on Wall Street investment banks to fix the stock price as underwriters.
The Bottom Line
Knowing which is the Best Penny Cryptocurrency to Invest can be difficult. Especially with thousands of tokens now trading in the digital currency marketplace. The good news is that with so many cryptocurrencies accessible for purchase for less than $1 per token, you don't have to risk large sums of money. However, all of the coins mentioned above are also trustworthy and have affiliations with some of the world's largest companies and brands, distinguishing them from other cryptocurrencies.